The young survivors of this month's school shooting in Parkland, Florida, faced their fears Wednesday morning as they returned to their classrooms for the first time following the tragedy.
"I'm hesitant to walk into the building but I know I have to start, I have to face it head-on," Samantha Grady, who was injured in the Feb. 14 shooting, told CNN outside of Marjory Stoneman Douglas High School.
"I'm kind of scared to go in, but I know we have to go," Grady's classmate, Carly Novell, said beside her.
High school senior David Hogg, who has been one of the most outspoken survivors of the shooting, compared this week's return to having to board an airplane after it had crashed.
"It's just really hard to think about," he told NBC News on Tuesday. "Imagine getting in a plane crash and having to get back on the same plane again and again and again and being expected to learn and act like nothing's wrong."
Connor Dietrich, a junior who helped lobby for stricter gun laws in Tallahassee last week, also expressed difficulty with having to return to face "empty desks."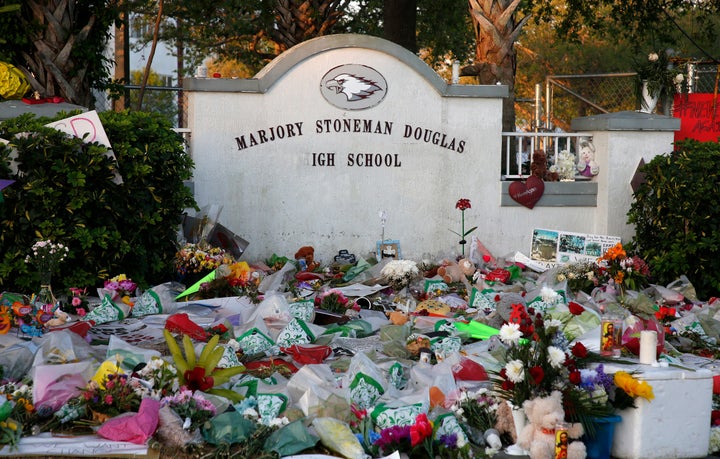 "I have to go back to school.. look at empty desks. Try my hardest to feel safe," he tweeted Saturday. "And worst of all try not to think about all the people I miss. This is going to be the hardest part by far."
Law enforcement officers from Broward County and Palm Beach County greeted the students on Wednesday, offering emotional support and extra safety. Grief counselors and therapy dogs were also present.
Andy Pollack, whose 18-year-old daughter Meadow died in the shooting, was also at the school.
"It's rough coming here, but I did it," he told NBC Miami. "I'm here to support the kids. It's rough, but everybody feels it. This is a start and we just want to make every school safe now."
Pollack said the rest of his week will be spent at the White House and in Tallahassee working toward legislative action to make kids safer.
"I'm going to try to do what I can do to get it passed so everybody knows their kids are going to be safe in Florida, that's what it's about," he told CBS Miami.
When asked about returning to his daughter's school without her, he said he's "just happy, seeing the kids walking to school."
"This isn't any more emotional, every second of my life is emotional, someone killed my kid, so, that's what happens," he said.
The activity around the school was intended to comfort people who were returning to it, but one parent said it had a bit of an opposite effect on some kids.
Donna Ali, whose 17-year-old daughter, Arianna Ali, was inside the school during the shooting and had a friend killed and another wounded, told HuffPost on Wednesday that some students found the excitement and activity to be a painful reminder of the events earlier this month.
"She said she heard from her friends this morning who said it brought back bad memories of that day because of the amount of police and congestion at the school even though it was there to protect them," Ali said in a message after speaking with her daughter. "One of her friends even turned around and went back home. So it is still traumatic for them."
Ali, who decided to visit extended family in Trinidad this week instead of return to classes, told HuffPost that the extra support is appreciated, but that many of the students ― herself included ― are looking forward to returning to normalcy.
"What everyone has been doing is amazing though, don't get me wrong, it's amazing to see everyone coming together to support us, we just hope it kind of calms down soon so we can get through it as a school together," she wrote. "A lot of us have PTSD and even hearing sirens or helicopters give me a surge of anxiety. We know it will all calm down eventually and most of us are glad to be back. Part of me wanted to go back but I also wanted to see my family first."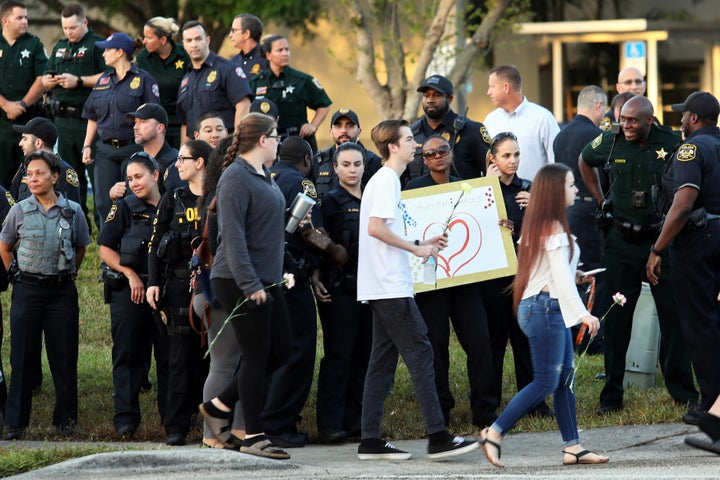 For those returning to the school this week, the school's principal, Ty Thompson, tweeted that the focus of the day's events would be on "emotional readiness and comfort not curriculum."
As the students file back into their classes this week, fellow students and strangers on social media have sent messages urging them to rise above the fear.
The students' return, to a place where a lone gunman killed 17 people, comes exactly two weeks after the attack. It also follows days of collaborative effort by many of the students to make schools safer, in particular by advocating for tougher firearms restrictions.
The school will have a half-day schedule this week, and the building where most of the people were killed will remain closed indefinitely. That structure, known as the freshman building, is under consideration to be demolished.
This story has been updated with additional details on the day's events.
Related
Before You Go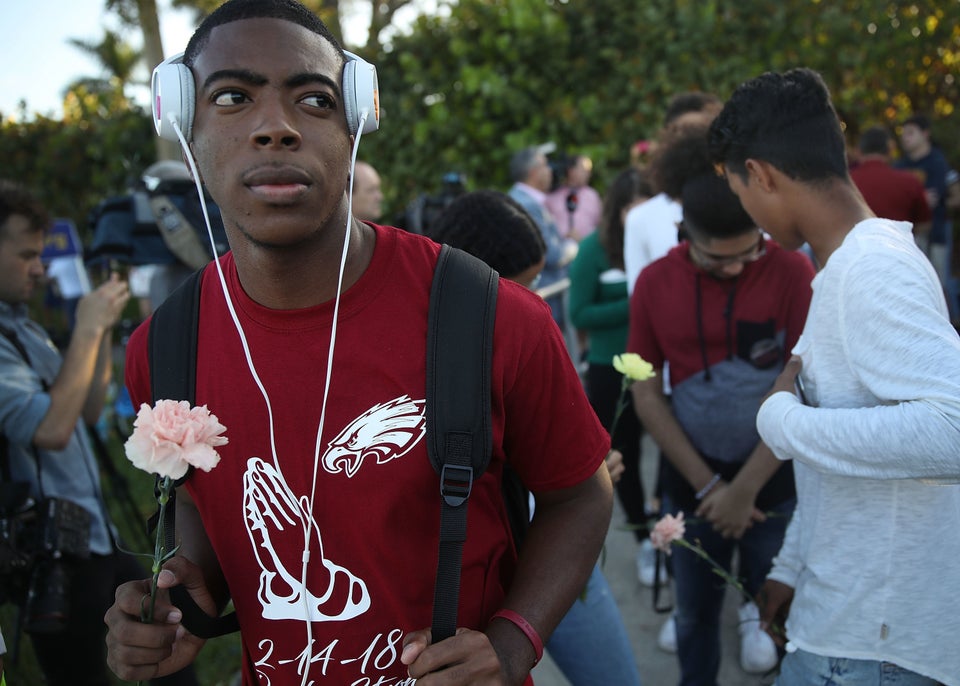 Parkland Students Return To School
Popular in the Community