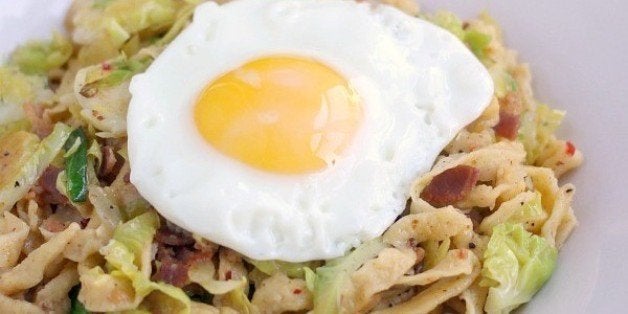 The real question you should be asking yourself every morning is, "Why wouldn't I eat pasta for breakfast?" Pasta comes in so many shapes and styles that making room for it at the breakfast table makes sense: it's a great way to ensure you're getting enough of this universal comfort food. Whether you're eating leftovers in the morning (no harm, no foul in eating leftover pasta cold), or whipping up a quick, fresh dish on the spot, pasta is an excellent choice for your first meal of the day.
Pasta can be hearty and filling, but a good one won't weigh you down, which is the mark of a great breakfast food. Noodles have long been the morning sustenance for people around the world. In Vietnam, pho is eaten for breakfast, and in Myanmar, mohinga, a soup with vermicelli noodles, is a popular breakfast dish. When we think of our favorite quintessential Italian pasta dishes, a lot of them sound like they'd be a great replacement for bacon and eggs. Some of them, like pasta carbonara, even include bacon (or traditionally pancetta) and eggs! Some people believe in eating your biggest meal of the day in the morning. Whether you follow this ideology or question it, there's definitely room for pasta in your morning routine -- a big bowl or a baby one.
The New York restaurant scene has jumped on board the breakfast pasta train, serving as both a great introduction for skeptics and newbies, and confirmation for those already used to eating leftover bucatini for breakfast. Bar Primi serves a breakfast spaghetti that includes kale, pancetta and a poached egg. One look is all you need:
Other New York City restaurants have also taken up the cause. Not only will you find regular pasta dishes offered on brunch menus, you'll also find breakfast-specific pasta, like carbonara with a fried egg on top, on in restaurants through the city. Brooklyn's Krupa Grocery serves breakfast gnocchi, so you can go directly from your real pillow to shoving pillows of deliciousness into your face.
Whether it's a pasta dish geared toward a traditional American breakfast -- loaded with foods like eggs and toasted bread -- or something that challenges your breakfast norms entirely, give pasta a chance one morning. Here are 18 pastas that would definitely get us out of bed.
Related
Before You Go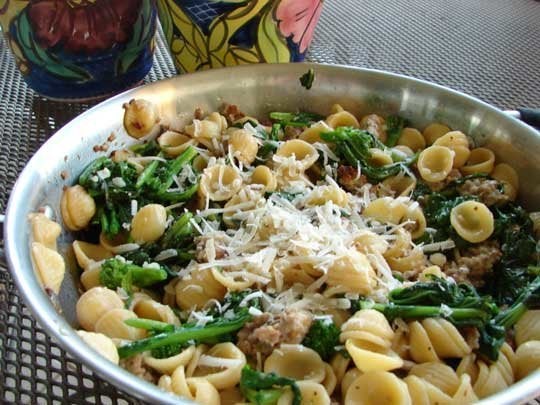 22 Quintessential Pasta Recipes