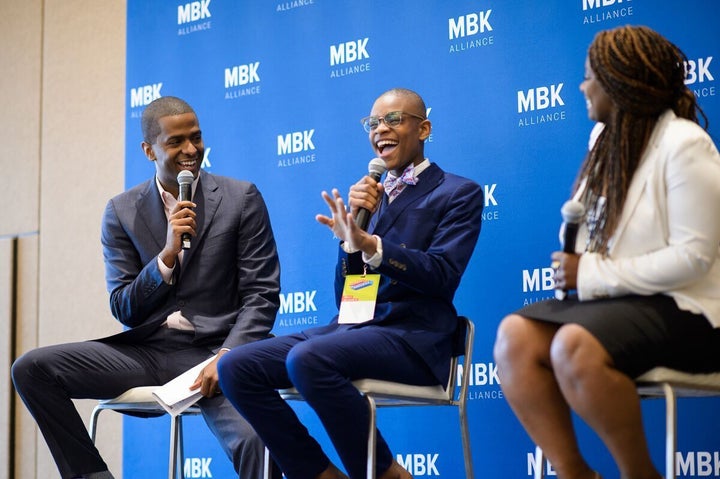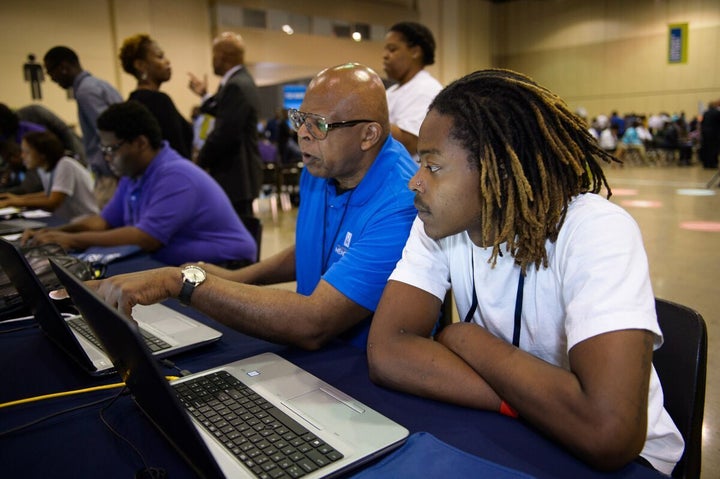 A small idea can sometimes grow to become a big success. Take it from Moziah "Mo" Bridges – the 15-year-old CEO of Mo's Bows Homemade Bowties. Mo started with an idea to make his own bowties on the school playground and grew it into a successful family-run business that has garnered national attention.
Mo was reaching back to inspire his peers in his hometown of Memphis, Tennessee, in partnership with the My Brother's Keeper Alliance (MBKA), an organization launched to continue President Barack Obama's call to action.
Mo's story exemplifies how in hundreds of communities that accepted President Obama's MBK Community Challenge people are stepping up and giving back. Mo, and millions of teachers, coaches, business people, and others understand the critical importance of mentors and caring adults in the lives of our children.
MBK Memphis understands the importance and impact of what the investment in mentorship and meaningful engagement can do to elevate the young people of color in the city. The broad range of issues – high school truancy, violence, juvenile detention rates, and employment – affecting them are not unique to Memphis. In fact, they are issues that impact young people of color – Latino, African American and Native American – in communities across the country. In Memphis, where the population is over 60 percent African American, addressing these challenges is even more critical to the health and well-being of the entire Memphis community.
Since taking the Community Challenge pledge in 2014, MBKA Memphis has laid the foundation to address these issues head-on and, as a result, built a program that includes mentoring, engagement, and local corporate involvement. Memphis Mayor Jim Strickland collaborated with MBKA Memphis to develop initiatives, such as MPLOY, the Memphis Ambassadors Program (M.A.P.), Memphis Youth City Council, and Manhood University, that are specifically tailored to help young men of color through mentorship, job training, and youth leadership development.
The "Pathways to Success" Opportunity Summit on June 22 brought community and business leaders, celebrities from the big screen and sports, and leaders from the medical profession together to expand opportunities for nearly 1,000 Memphis area youth between the ages 16 to 29. These young people had opportunities to interview with employers like FedEx for on-the-spot hiring. They also participated in career preparation and leadership development training, and gained access to community resources and social services.
MBKA also collaborated with the Memphis Police Department to engage and recruit young men of color in an effort to promote greater diversity and inclusivity with local law enforcement. Opportunity workshops were sprinkled throughout the day, and offered young people solutions to overcome obstacles, leverage their personal brand, advance their career goals, and establish personal mentors.
Whether it was hearing motivational stories from young leaders like Mo or watching hundreds of community leaders show up in such a big way for our kids, I was thrilled to see the vision of My Brother's Keeper in action. Inspirational leaders like Bakari Sellers, Lamman Rucker and executives from FedEx and other companies inspired youth with their stories of perseverance.
It was equally encouraging to see the excitement on the faces of young men and women after getting a job or being connected to an opportunity that will fuel their path to success. I am confident that every young person who attended the Memphis Opportunity Summit left with a sense that they matter, that their dreams are achievable, and that their community is committed to their success.
My Brother's Keeper Alliance (MBK Alliance) is an independent, nonpartisan 501(c)(3) born out of President Obama's call to action to ensure all of our nation's boys and young men of color (BYMOC) have equal opportunity to live up to their full potential. In order to improve life outcomes, MBK Alliance works to elevate the voices of our nation's BYMOC and unite business, philanthropy, nonprofit, government, community leaders, and youth to impact lasting social change. This collaborative, cross-sectoral movement led by MBK Alliance helps break down barriers that BYMOC disproportionately face and creates pathways to promising futures. For more information visit, www.mbkalliance.org, like us on Facebook or follow us on Twitter: @MBK_Alliance.