Rep. Paul Ryan (R-Wis.) took a shot at the federal government's approach to poverty reduction on Sunday, claiming the Obama administration is responsible for a system that "perpetuates poverty" in the United States.
Ryan appeared on NBC's "Meet the Press" to discuss his newly released poverty proposal, which involves consolidating 11 federal anti-poverty programs -- including food stamps and housing vouchers -- into one program coordinated on a state-by-state basis.
Host David Gregory asked the representative to speak to comments he made in January of 2013, in which Ryan said the country struggles with "more and more able-bodied people" becoming "dependent on the government." Gregory said Ryan didn't sound like he had much "sympathy" for impoverished Americans.
"We don't want to have a poverty management system that simply perpetuates poverty," Ryan said, pitching his poverty proposal that he says will allow for a customized approach to each individual's needs.
"The federal government's approach has ended up maintaining poverty, managing poverty, in many ways it has disincentivized people from going to work," Ryan said. "Able-bodied people should go to work, and we should have a system that helps them do that so that they can realize their potential."
Ryan announced his poverty proposal last Thursday, touting it as an opportunity for reform that would be "budget neutral." Rep. Chris Van Hollen (D-Md.) hit the proposal as a familiar Republican strategy.
"The core idea of the Ryan proposal is not a new idea at all: it's nothing more than a block grant gussied up with some bells and whistles," Van Hollen said. "If you look at the block grant proposal in the context of the Ryan-Republican budget, it would dramatically slash the resources available to help struggling families."
Before You Go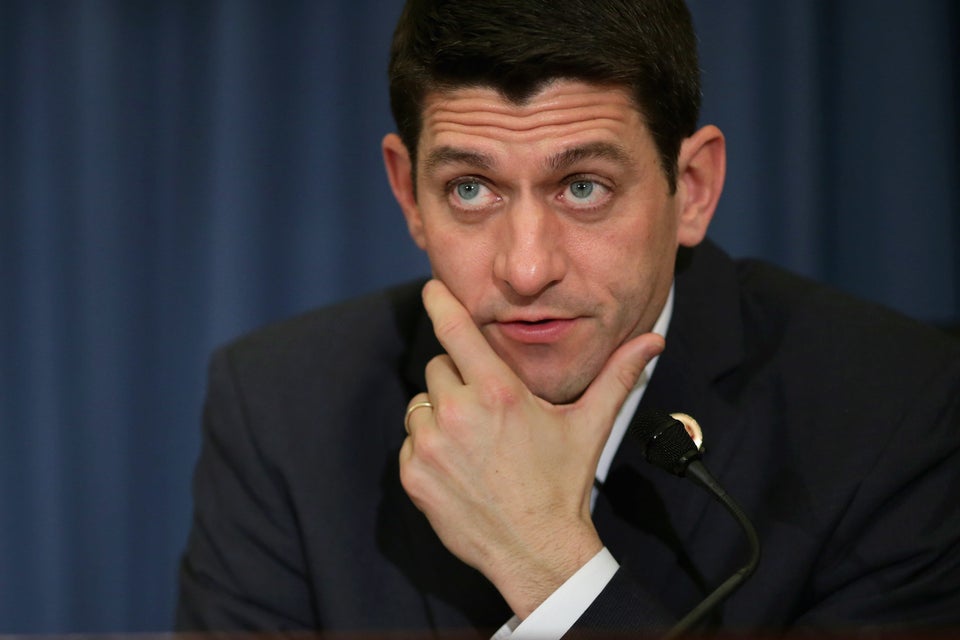 Paul Ryan
Popular in the Community