Close to 50 people braved the freezing cold today for a "silent" march on the Pearl Street Mall to honor the elk shot by a police officer in the Mapleton Hill neighborhood on New Year's Day.
The participants didn't talk, but several played a squeaky recording of elk bugling from their cell phones. They also handed out fliers to the small number of people on the mall.
"It's just been such a tragedy," said Boulder's Betty Woon. "We want to make sure it doesn't get forgotten."
After the march, people vowed to keep the pressure on as police investigate the incident.
"I'm mad just like everyone else," said Boulder's Elliott Key. "I want justice. Having grown up in Boulder, it's more than heartbreaking. It's a slap in the face."
Boulder County District Attorney Stan Garnett said a decision on charges against the two Boulder police officers involved in the shooting -- Sam Carter and Brent Curnow -- likely will be made by the middle of this week.
According to police, an on-duty Boulder police officer spotted an injured elk near Ninth Street and Mapleton Avenue late on Jan. 1 and determined it needed to be euthanized. The officer killed the elk with a shotgun, then called an off-duty police officer to come and pick up the carcass.
The officer did not report the incident to dispatchers or supervisors.
Both Carter and Curnow have been placed on paid leave while a criminal investigation is completed by Colorado Parks and Wildlife. Boulder police also are conducting an internal personnel investigation.
Boulder County sheriff's Deputy Jeff George also is the subject of an internal investigation by his department for his role in the incident. Sheriff's officials say he helped load the elk into a truck that night.
Several at today's march said they're upset that the police officers involved are on paid leave, saying they should have been arrested.
"This is an issue of preferential treatment," said Boulder's Nathan Garcia. "It's not right for them to get a paid vacation."
Ann Perez, also of Boulder, said the incident highlights a bigger issue -- police officers who don't follow the rules.
"If they sweep this under the rug, the precedent they would set is terrible," she said.
Today's march was the second public event in honor of the elk.
Last Sunday, a couple hundred people turned out tonight to light candles, sing and tell stories at a vigil for the Mapleton neighborhood.
Click on any photo to see full gallery ___
(c)2013 the Daily Camera (Boulder, Colo.)
Distributed by MCT Information Services
Before You Go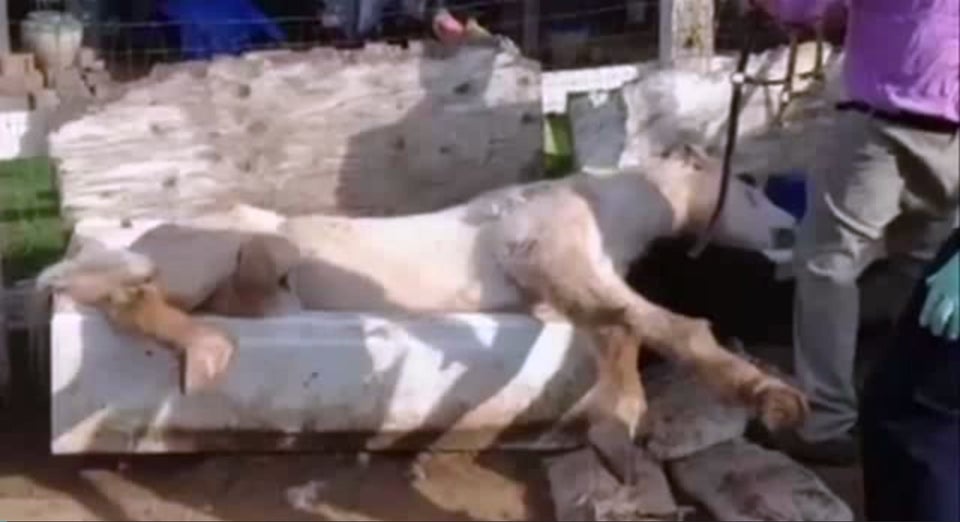 Animals In The News
Popular in the Community