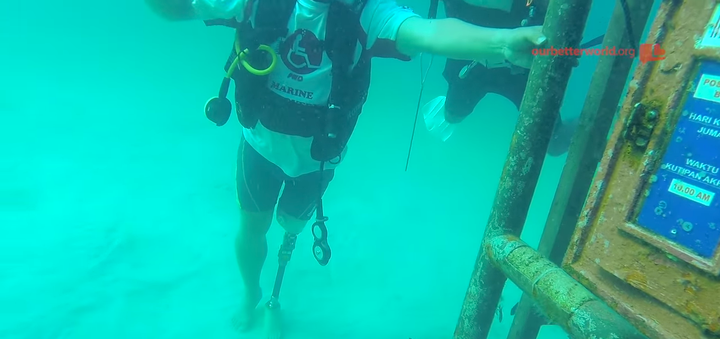 People who use wheelchairs are plunging into a new challenge.
An event in Malaysia, called Marine Discovery Dive, allows people who use wheelchairs to experience movement in a completely different way with an annual scuba diving expedition.
"When you're underwater, the sea does not discriminate," Ras Adiba Radzi, who is paralyzed from the waist down, told Our Better World, a digital storytelling initiative of the Singapore International Foundation.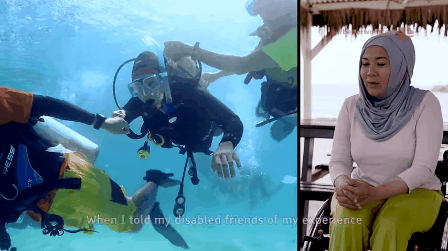 According to The Star Online, participants have different disabilities and have to train for six months prior to the event. They typically practice twice a week for two to three hours per session.
"Initially, many struggled and panicked in the water but showed a lot of courage to persist in the endeavor," Lim told The Star Online.
One of the divers, a woman named Sharon, backed that claim, telling Our Better World: "Starting I was very scared because everyone can stand. I can't."
But then she shared how she combated her fear. "My instructor told me: 'Do you know, Sharon, everyone in the sea, actually is the same? We are all the same because we cannot stand.'"
Despite initial fear, the participants persevere and partake in annual expeditions. In fact, in 2014 when 29 individuals with disabilities participated, the event broke a record for the most number of participants with a disability in a scuba diving expedition and got into the Malaysia Book of Records.
The event allows wheelchair-users to combat boundaries and truly feel the meaning of the term "sky's the limit" or, as Adiba Radzi cleverly puts it: "When I went underwater I was like: 'Hey, the sea is the limit.'"
Marine Discovery Dive 2016 is currently open to individuals with disabilities around the world, as well as volunteers who do and do not dive. Training is provided and you can sign up here.
Before You Go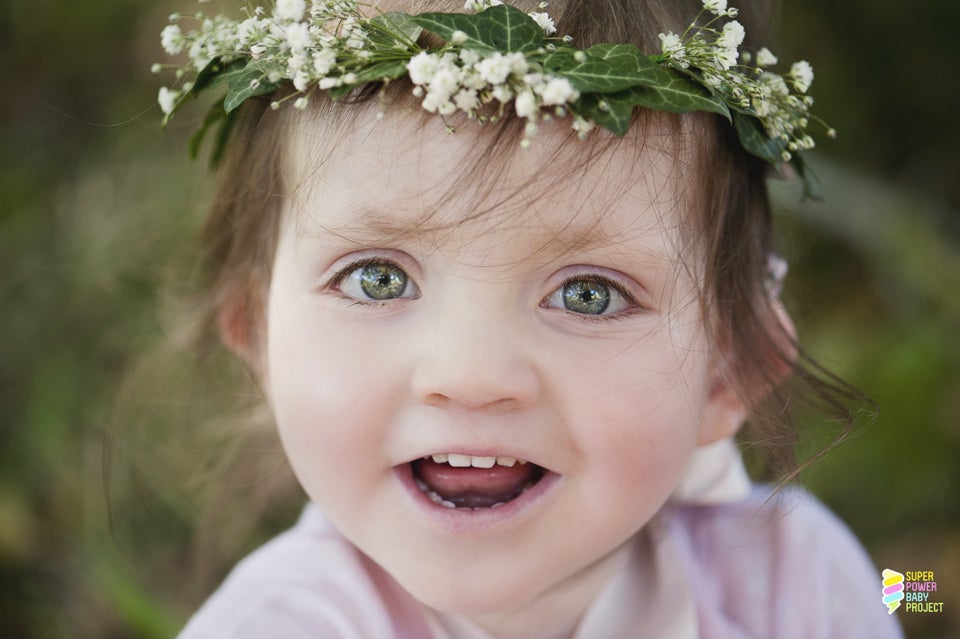 Mom Takes Empowering Photos Of Kids With Disabilities