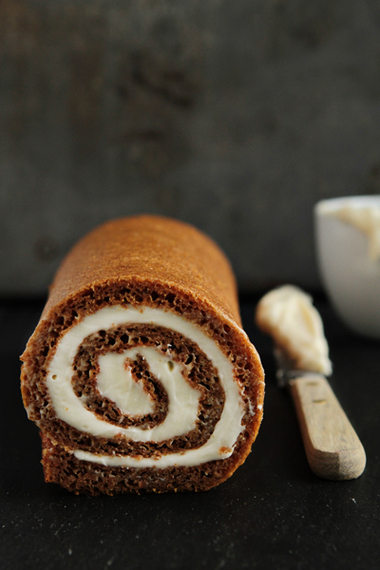 My Nana was an amazing baker and was always up for involving me in her kitchen. She'd perch me atop a bar stool and side by side, I'd take in her talent and mimic her techniques the best that I could.
Despite my young age she undoubtedly had a tremendous amount of confidence in me. She never questioned my ability to use a knife or remove baked goods from a piping hot oven. I was her sous chef and during our bake-a-thons, I was treated like an adult - not a 7 year old kid with a permed mullet and retainer.
There is no question that I inherited my whirlwind styling of baking from her. We would tear up her kitchen and dig our way out hours later. But she also instilled a fearlessness with food that I will forever be grateful for. How many second graders do you know that can whip out a perfect pumpkin roll with little to no guidance?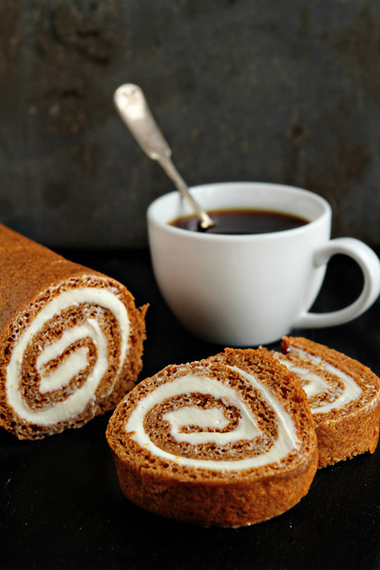 As far back as I can remember, Thanksgiving was pretty much synonymous with Pumpkin Rolls. We would set aside a weekend and systematically crank out about 30 Pumpkin Rolls that Nana would give away as holiday gifts to friends, family and fellow church members.
To this day, those Pumpkin Roll filled days are some of my fondest childhood memories. Nana often baked and cooked from memory, so I don't have her exact Pumpkin Roll recipe, but I do remember her "doctoring up" the Libby's recipe with secret ingredients, which I am pretty certain was pumpkin pie spice, so that's pretty much what I've done for years with delicious results.