Davidson, 24, disclosed last year that he was diagnosed with BPD, which the Mayo Clinic reports can generate "a pattern of unstable intense relationships, distorted self-image, extreme emotions and impulsiveness." But many with the disorder can improve and lead fulfilling lives after receiving treatment, the clinic's website noted.
"Normally I wouldn't comment on something like this cause like fuck you," Davidson wrote on an Instagram story. "But [I've] been hearing a lot of 'people with BPD can't be in relationships' talk. I just wanna let you know that's not true. Just because someone has a mental illness does not mean they can't be happy and in a relationship. It also doesn't mean that person makes a relationship toxic."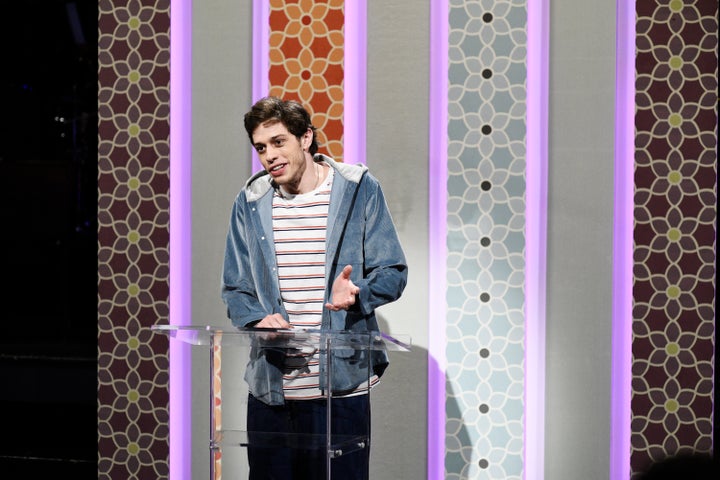 "I just think it's fucked up to stigmatize people as crazy and say that they are unable to do stuff that anyone can do," Davidson added. "It's not their fault and it's the wrong way for people to look at things. I may be crazy but at least I'm aware of it and not afraid to be honest about it and I'm not hiding behind a Twitter or Instagram account."
Davidson, who in March declared he was sober for the first time in eight years, wrote that getting therapy for BPD has helped.
"I love you," he wrote to others who may be struggling.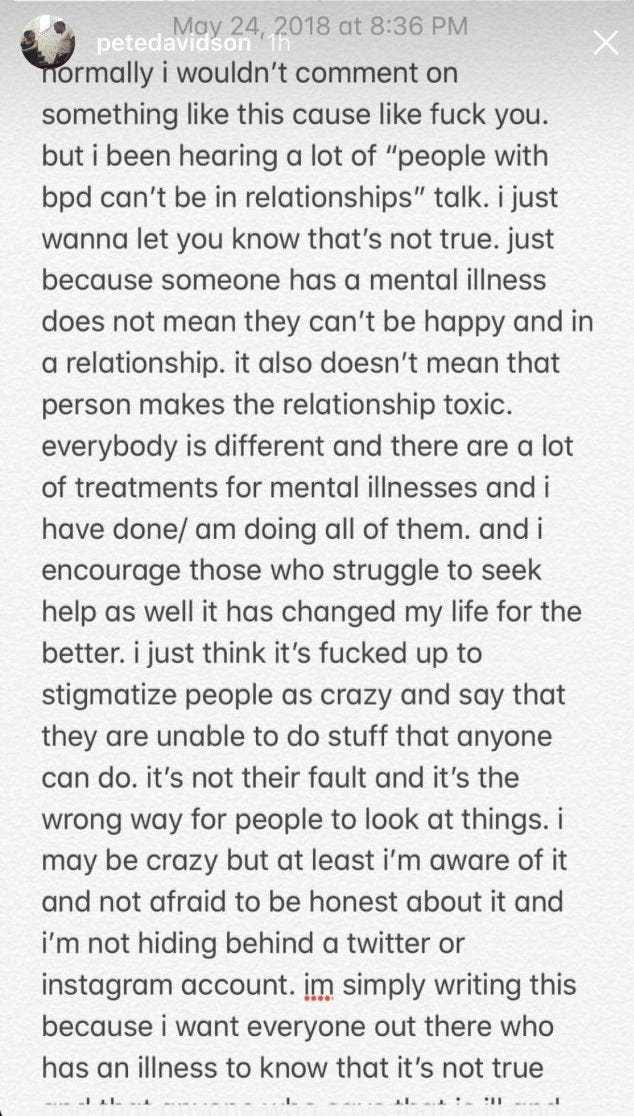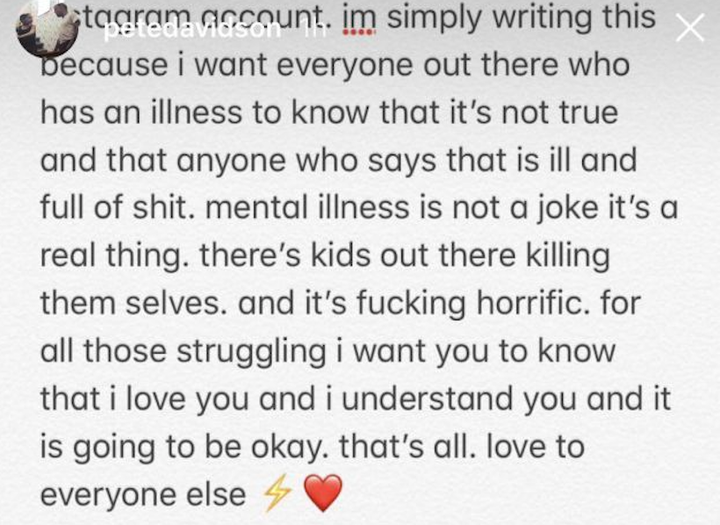 Before You Go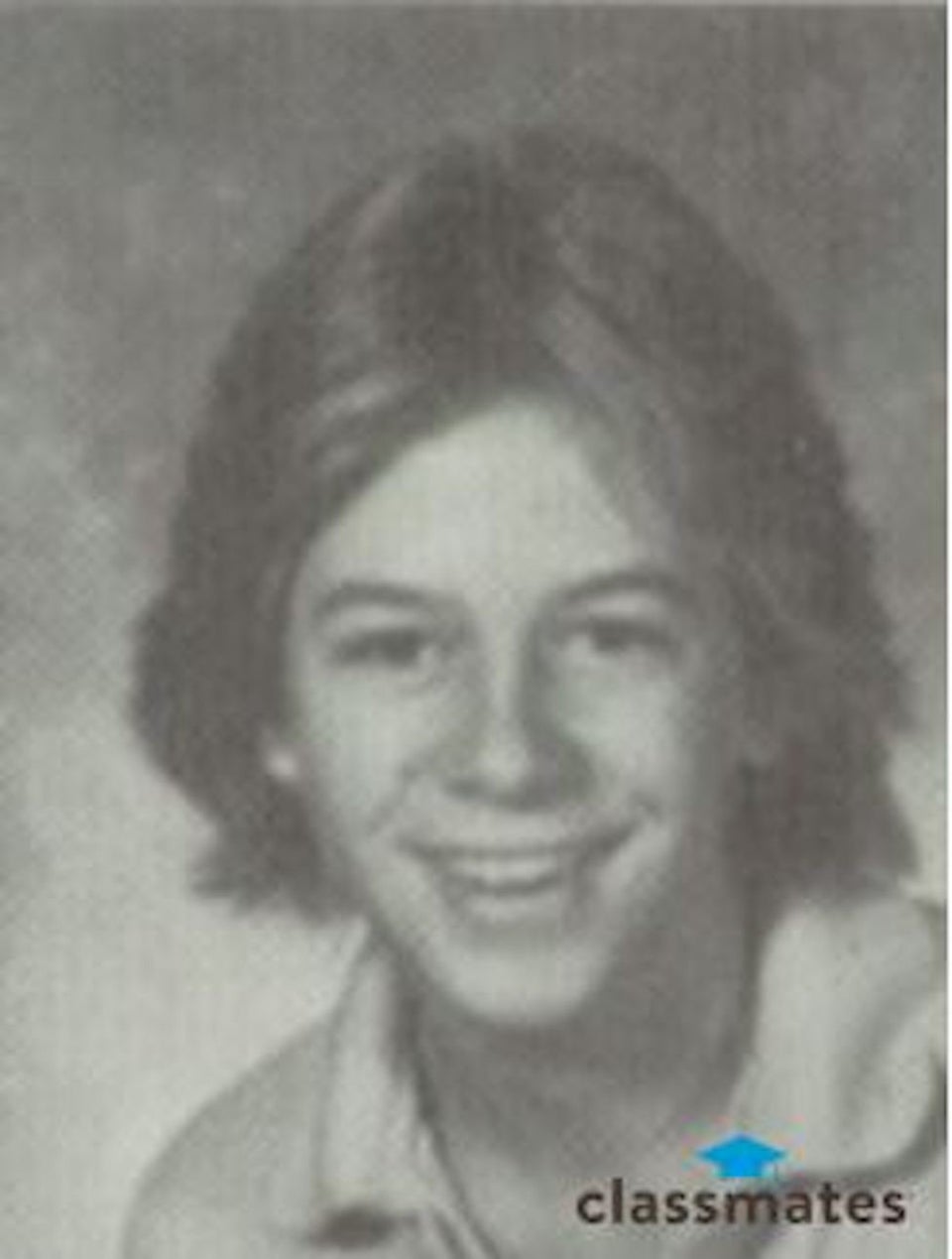 'SNL' Stars Before They Were Famous