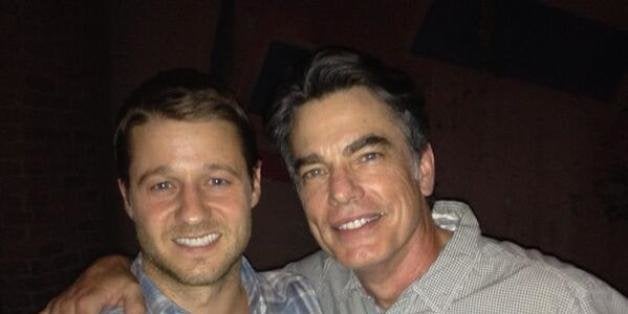 It's been 10 years since the Fox teen drama premiered in 2003, but we still need an "O.C." fix now and then.
Peter Gallagher evidently ran into Ben McKenzie, who played his adoptive son, Ryan Atwood, at the show of his daughter, singer-songwriter Kathryn Gallagher, this week. Fortunately the pair thought to pose for a photo, which Gallagher shared with his Twitter followers.
When the 58-year-old actor stopped by HuffPost Live in July, he discussed the possibility of a series reunion.
"The crazy thing about that show is, every day I hear from people all around the world still -- either on Twitter or Facebook -- [talking] about Sandy Cohen, about 'The O.C.,'" Gallagher said. "People are watching it for the first time, [saying,] 'God, I wish Sandy were my father.' They all ask that same question: 'Will there be a reunion?' So, never say never."