After receiving word that her unborn baby no longer had a heartbeat, it was hard to imagine how things could get worse for Nicole Arteaga, until they did.
The Arizona mother is speaking out after she said a Walgreens pharmacist refused to provide her with a prescription drug that would help her miscarry her deceased fetus, telling her that providing it would violate his personal beliefs. The company said on Sunday it is investigating the incident.
"I experienced something no women should ever have to go [through], especially under these circumstances," Arteaga posted on Facebook Friday.
The 35-year-old said the pharmacist's refusal at a Walgreens location in Peoria, Arizona, on Thursday came one day after her doctor informed her during a 10-week pregnancy checkup that her baby no longer had a heartbeat and had stopped developing, she told The Arizona Republic.
The doctor had given her two options, she said: Either undergo a hospital procedure that would remove the fetus or take Misoprostol, a prescription drug that would help her body miscarry the fetus. After giving it a day of thought, Arteaga said, she decided on the drug and took her 7-year-old with her to the store to pick up the medication. Instead, the pharmacist refused to hand it to her.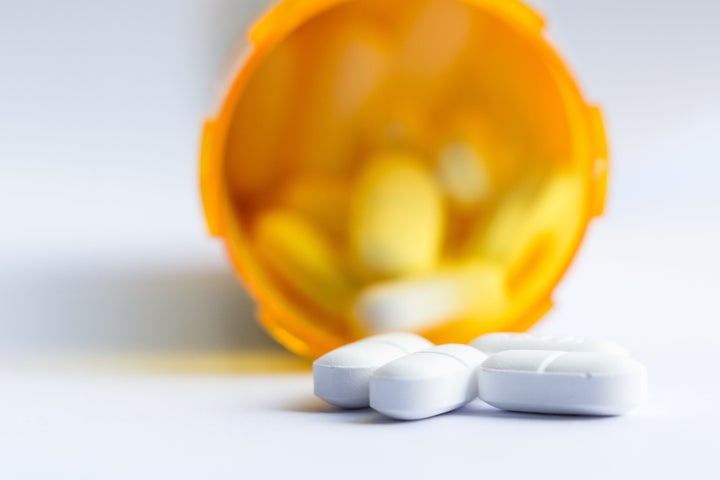 "He had it in his hand and refrained from giving it to me," Arteaga told WTSP, adding: "I was completely shocked. I couldn't believe what was happening."
Arteaga said she explained her situation to the man behind the counter, explaining that her unborn baby no longer had a heartbeat and that the prescription wasn't anything she actually wanted to take.
"This is something I have zero control over," she posted on Facebook. "He has no idea what [it's] like to want nothing more than to carry a child to full term and be unable to do so. If you have gone [through] a miscarriage you know the pain and emotional roller [coaster] it can be."
She said there were two other people working behind the counter, one of whom was overseeing prescriptions at the drive-thru window. She asked if someone else could help her, but the employee said no and suggested that she come back the next evening.
"He has no idea what [it's] like to want nothing more than to carry a child to full term and be unable to do so."
"It's not OK to do that to someone," she told Arizona Central. "Help them or pass [the prescription] on to somebody next to you."
A representative for Walgreens appeared to agree.
Though the stores' employees are allowed to opt out of fulfilling prescriptions that they have a moral objection to, they are required to hand the order off to someone else to fill, the company said in a statement obtained by HuffPost.
"After learning what happened, we reached out to the patient and apologized for how the situation was handled," the company stated. "We are looking into the matter to ensure that our patients' needs are handled properly."
Walgreens' policy lines up with an Arizona state law that similarly allows a pharmacy, hospital or health professional not to participate in providing abortion medication, emergency contraception or any medication or device that would prevent fertilization. Should a pharmacist choose not to administer the prescription, they must return the patient's written prescription order.
After leaving the store in tears, Arteaga said she received an email informing her that the pharmacist had sent her prescription to another Walgreens store nearby.
She ultimately received the prescription on Friday, after contacting her doctor for added assistance, but the experience left her embarrassed, humiliated and wondering what other drugs ― such as birth control and morning-after pills ― this pharmacist has denied to people, she said.
"I share this story because I wish no other women have to go [through] something like this at time when you are vulnerable and already suffering," she wrote.
HuffPost could not immediately reach Arteaga or the Walgreens pharmacist she identified on Facebook for comment.
Popular in the Community