Rep. Phil Gingrey (R-Ga.) told colleagues on the House floor on Tuesday that young boys and girls should take classes on traditional gender roles in a marriage because there are some things fathers do "maybe a little bit better" than mothers.
"You know, maybe part of the problem is we need to go back into the schools at a very early age, maybe at the grade school level, and have a class for the young girls and have a class for the young boys and say, you know, this is what's important," Gingrey said in a speech supporting the Defense of Marriage Act. "This is what a father does that is maybe a little different, maybe a little bit better than the talents that a mom has in a certain area. And the same thing for the young girls, that, you know, this is what a mom does, and this is what is important from the standpoint of that union which we call marriage."
Gingrey, the leading Republican candidate for Senate in Georgia, said he realizes the "father knows best" adage he subscribed to "back in the old days of television" is antiquated, but he still believes that children need fathers and women need husbands in order for families to thrive.
"Of my three daughters and one daughter-in-law, they all work," he said. "They all work, some of them full-time, some of them part-time. But they're still there as moms. And when they come home and take over that responsibility, they need a shared partner, and that partner is that partner for life. And I'm talking about, of course, the father."
The Supreme Court is expected to rule in the coming days on the constitutionality of the Defense of Marriage Act, which prevents the federal government from offering same-sex couples the benefits that married straight couples receive. The implication of Gingrey's remarks in that context, of course, is that same-sex couples cannot provide children with the same type of wholesome environment a mother and father can.
But Gingrey is also the latest of several prominent Republicans to suggest that children suffer when their mothers don't fit traditional gender roles. Fox News pundit Erick Erickson recently lamented the fact that many women are the primary breadwinners in their households and said that "kids most likely will do best in households where they have a mom at home nurturing them while dad is out bringing home the bacon."
Support HuffPost
The Stakes Have Never Been Higher
Before You Go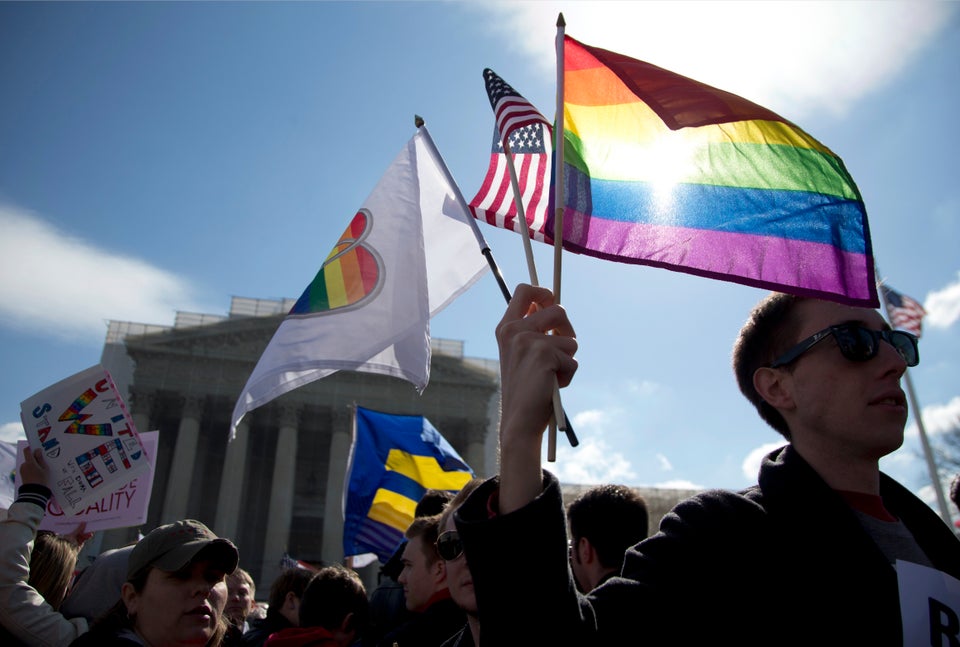 Supreme Court Proposition 8 Case
Popular in the Community