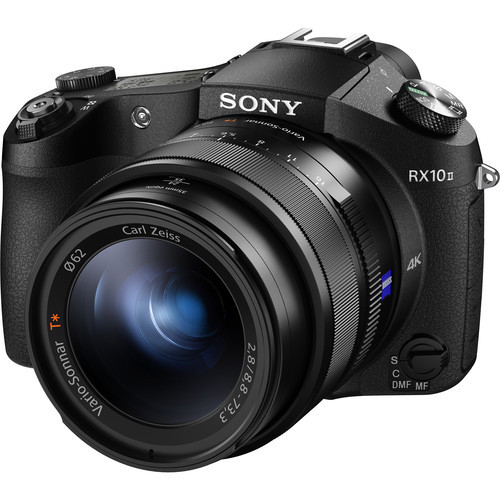 The holidays are here and along with spending time with family and friends, most of you are in the market for a great deal. So what better than to look for the best deals on all photography cameras for keeping and sharing your memories. Check back as well as we update this list for the best sales!
Panasonic GX85 - $699 B&H Photo | Amazon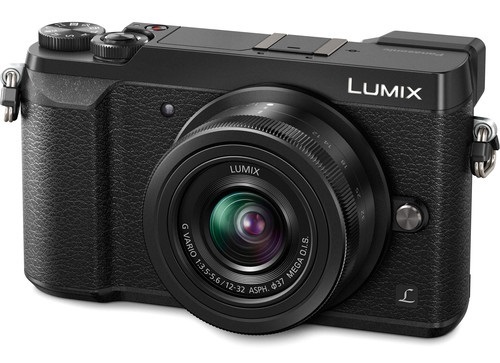 This is a great camera for the price and currently is being offered with an extra $100 off at B&H. With a 16MP large sensor, included lens, and 4k video, this camera has everything you need for great images. Adding to this is internal 5 axis image stabilization to keep those hands steady, a large 3" flip out touchscreen, built in wifi, and interchangeable lenses. While not quite pocketable, it is a very slender and nice looking camera.
Canon EOS Rebel T6 - $450-$750 B&H Photo | Amazon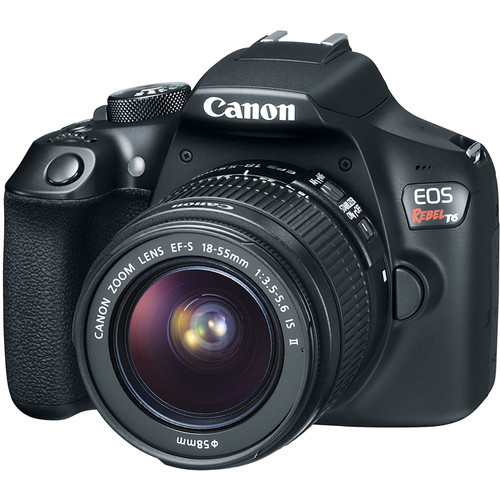 While Canon is still holding out on 4k video, the Canon T6 offers great full HD 1080p video in addition to amazing quality 18MP stills. This interchangeable lens camera offers a 3" display and built in wifi/NFC to quickly share your images. If you can afford it, step up to the 24MP Canon Rebel T6i with also offers a vari angle touchscreen, improved image quality, better autofocus, and faster shooting. It is definitely worth the upgrade for most people. This traditional DSLR will be great for years of great images and HD video.
Nikon D3400 - $499 B&H Photo | Amazon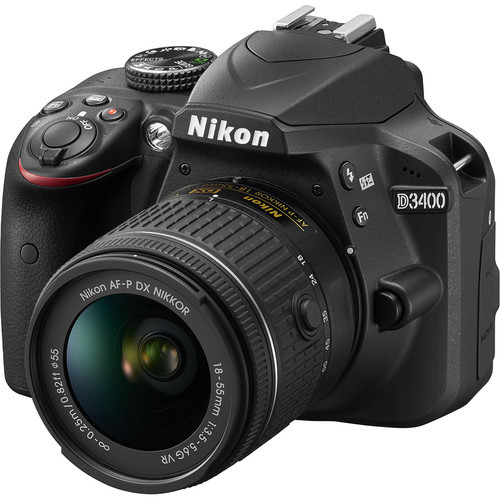 A great alternative to the Canon T6 with slightly better image quality for photos with a 24MP sensor, 5 frames per second fast shooting, Bluetooth for sharing, and HD video. While there are some issues for the manual video shooters among you, the quality in auto mode offers great quality though it lacks in autofocus performance. Photo quality on the other hand is amazing making this a great option for the entry photographers among you.
Nikon D5500 - $599 B&H Photo | Amazon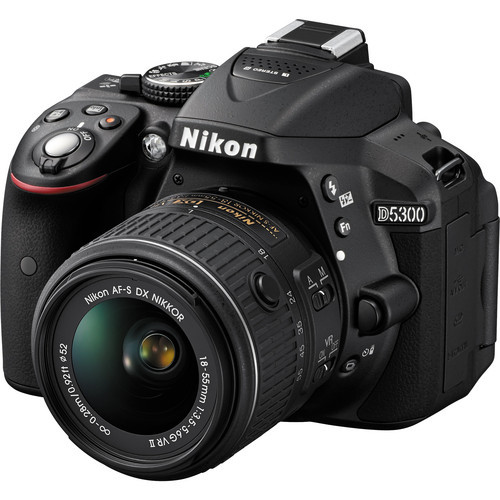 A step up from the entry level D3400 adds a larger 3.2" vari angle touchscreen, enhanced focus system for photos that rivals the system in some professional cameras, intervalometer, and wifi. For the small increase in price, this is a worthy upgrade if you are looking for a more advanced camera system.
Sony RX100 IV - $899 B&H Photo | Amazon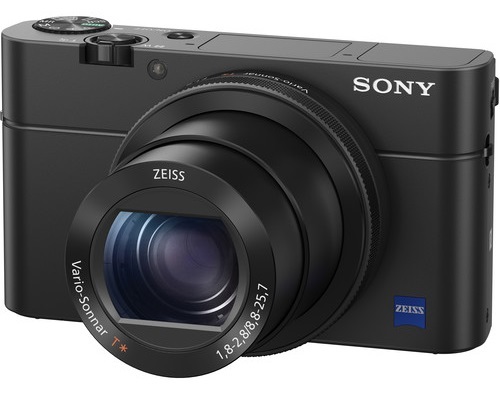 If you are looking for the quality and feature set of a high quality camera system that fits in your pocket, the Sony RX100 IV should be on your buy list. Amazing image quality from the 24MP sensor, 4k video, and great slow motion make the RX100 the best pocket camera around. While the Sony has a fixed 24-70mm equivilant zoom lens, this lens has a super wide F1.8-F2.8 aperture helping in low light. If you are looking for an all around camera for your pocket, trust me, you want the RX100 IV. The lack of a touch screen and limited screen mobility are certain negatives but not enough to keep this as a top camera option. If you don't mind spending a little more for the best performance money can buy, consider the brand new Sony RX100V which adds a new autofocus system rivaling the performance of the best full size DSLRs and a faster processer allowing for longer slow motion recording, fast image shooting at up to a mind boggling 24 pictures per second, and improved low light shooting though at a higher price.
Check out our Sony RX100 IV Review by Dan Watson
Sony RX10II - $1399 B&H Photo | Amazon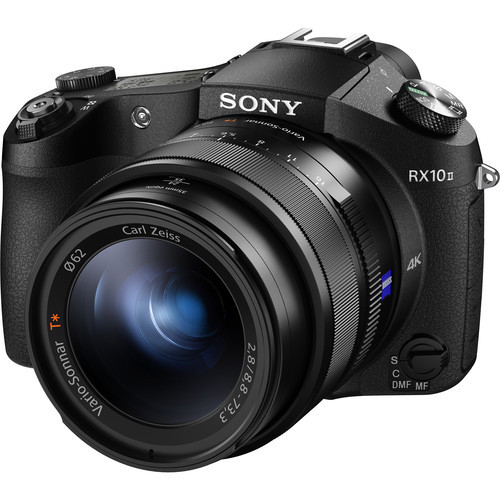 Offering almost identical performance to the RX100 IV, the Sony RX10 II is contained in a larger body but with a 24-200mm F2.8 lens for shooting objects much further away. For the parents among us with kids in sports, go ahead and pull out your wallet for this one. It is still a very portable camera, shoots impeccable 4k video, has amazing slow motion options, great photo quality, and a killer zoom lens. If you want a single camera that can handle almost everything, the RX10II is where it's at. It does lack a touch screen and the menu system could be improved but the RX10II is still a great option. Also consider the Sony RX10III if you need even more zoom lens with its extended 24-600mm lens range.
Check out our Sony RX10 II Review by Dan Watson
Panasonic FZ2500 - $1199 B&H Photo | Amazon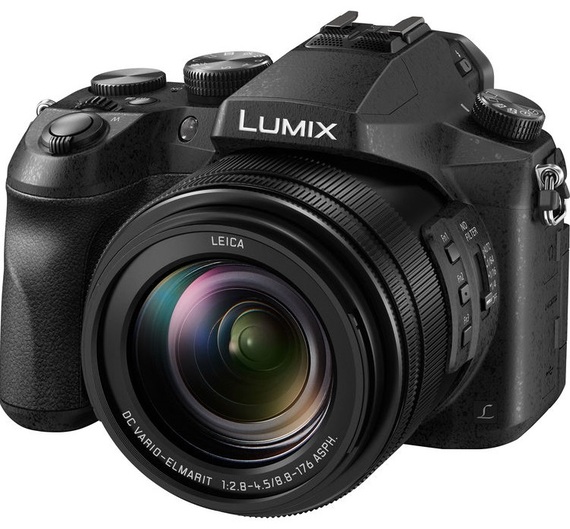 A worthy competitor to the Sony RX10II, the Panasonic FZ2500 has a similar 20MP 1" sensor, 24-480mm zoom range, flip out touchscreen LCD, 4k recording, wifi, and all the best video and options you would expect in a high quality camera. I love the ergonomics of the FZ2500 and between that and the vari angle touch screen, operating this camera feels great. It's a camera that just works and works well and well worth your hard earned money, even if it is a bit expensive.
Sony Alpha a6300 - $1149 B&H Photo | Amazon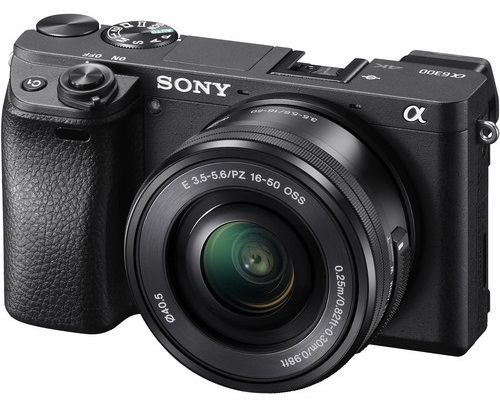 The Sony A6300 offers the largest sensor and the best image quality of the bunch. In addition, the 4k video, host of professional features, wifi, fast 11fps shooting, and a blisteringly fast 425 point AF system, the Sony A6300 packs quite a punch. The ergonomics are not the best and the lack of a touch screen is unfortunate. That said, it is absolutely impossible to find better quality and features in a compact camera. If you are looking for a bit more, the brand new Sony Alpha a6500 adds built in 5 axis image stabilization, touch screen focusing, a larger buffer for shooting fast images longer, and a new menu system.
Check out our Sony A6300 Review by Dan Watson
If you have any other cameras you think should be in this list, let me know in the comments below!
Calling all HuffPost superfans!
Sign up for membership to become a founding member and help shape HuffPost's next chapter