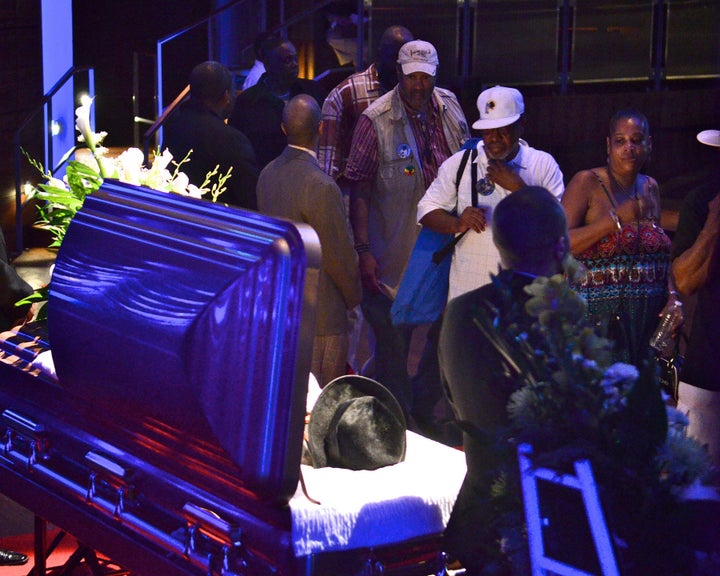 WASHINGTON -- The public viewing of the late go-go legend Chuck Brown drew thousands of fans to the Howard Theatre on Tuesday, with scores caught in an evening thunderstorm waiting to file inside to pay their respects.
Before the rain, the scene was more of a party than a somber event, as the viewing slowly evolved into a neighborhood block party on T Street NW outside the storied theatre.
Brown, one of D.C.'s most beloved musical forces, passed away nearly two weeks ago, but whether it's the time that's passed since his death or the music he made popular, the event was far from sad.
Multiple boomboxes blasting different Brown songs out onto T Street. Vendors hawked bootleg Chuck Brown, Barack Obama and Michael Jackson shirts, posters and laminates. Multiple local television news crews were set up outside to document the scene. The food options were just as plentiful as any street festival.
Inside, the viewing was respectful. The public was asked to turn off all electronic products, no photos allowed. (One photo from inside was released by the Howard Theatre late Tuesday afternoon, which is included our slideshow below.)
The Metropolitan Police Department's showing was strong, but friendly, with many officers posing for photos with fans of all ages. But as WRC-TV/NBC4 reported in its 11 p.m. newscast, tensions flared briefly as a thunderstorm approached the nation's capital Tuesday evening. Police urged well wishers waiting to file inside to seek shelter.
View a slideshow of the scene at the Howard Theatre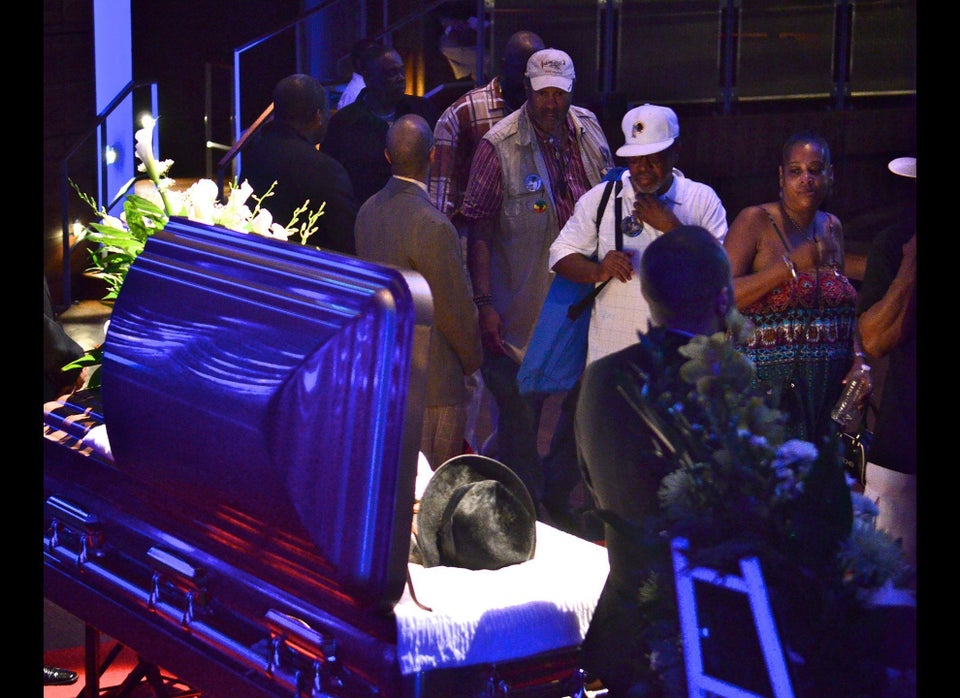 Chuck Brown Memorial
This post has been updated to reflect new information about Tuesday evening's storms.
Popular in the Community