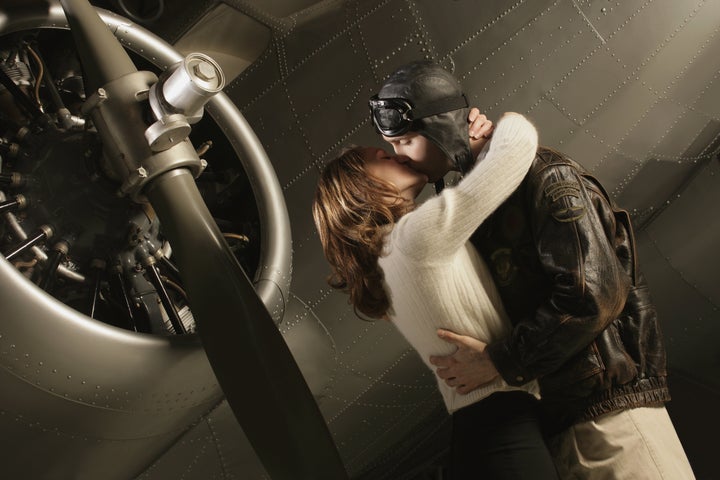 A Qantas pilot is in hot water for getting a bit too frisky on a London to Sydney flight.
The shared seat, 2A, has privacy walls and reclines flat to become a bed. The off-duty pilot, who was not in uniform, was scolded by crew for being too familiar. He moved to economy, but returned to first class once the woman disembarked in Singapore.
The Australian and International Pilots Association has vowed to come to the pilot's defense.
This is not the first times things have taken a turn for the sexy on a Qantas flight. A stewardess came forward in 2007 with a story about a mile-high tryst with Ralph Fiennes.