There are many reasons Pippa Middleton loves to attend Wimbledon: the thrill of the game, the classic tennis whites... and Pimm's.
The almost-royal has spent a good deal of time writing articles about her favorite sport, but her most recent piece for The Spectator might just be the best one yet. Sandwiched in between her love of tennis court grass and her second ping-pong challenge to Boris Johnson, Pippa reveals a little secret about all of those times she's perched in the stands, sitting demurely in a ladylike ensemble and shades. She kinda, sorta might be a little drunk:
Pimm's has become so identified with the tennis "brand" that it's a cliché -- but that doesn't stop it from being absolutely delicious, essential drinking in fact. I'd be lying if I said I didn't enjoy a Pimm's or three when I'm watching a game. Only pints will do, frankly, since half the glass is ice anyway. (For tips on how to make ice, may I refer you to my book Celebrate?) I try to smuggle mine under my chair and sip it when the cameras aren't on me. Oversized sunglasses help the disguise, and mean I can nod off unnoticed after one too many Pimm's in the sun.
Well, well, well, Pips, we'd always suspected you'd be a fun tennis match companion, but this pretty much proves it. (Oh, and nice plug for your book!) Does this mean that Pippa was chock full of Pimm's when she was seated just a few seats away from Condoleezza Rice on Monday? And is her sister Kate in on this drunk glasses scheme, too? The two of them did look a little giggly in their sunnies last year...
See Pippa at a couple of recent games and tell us if you think those sunglasses are hiding anything.
PHOTOS: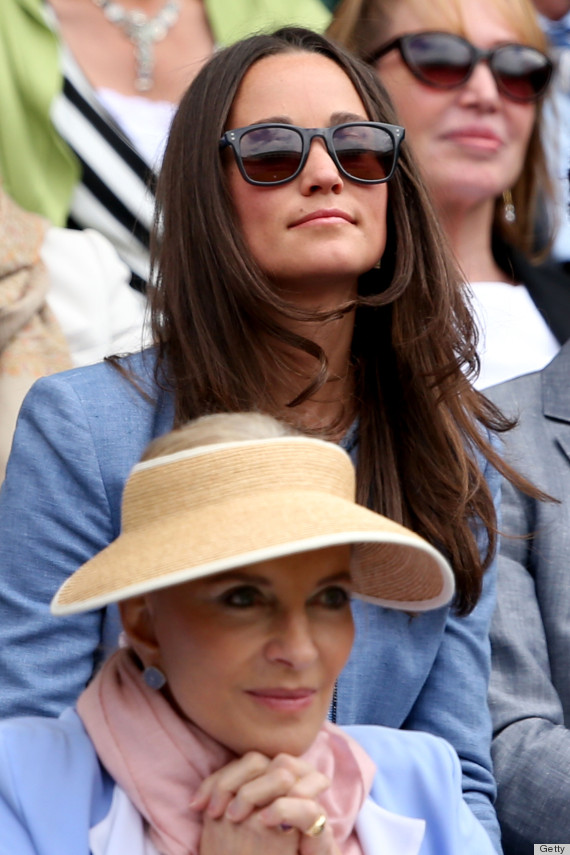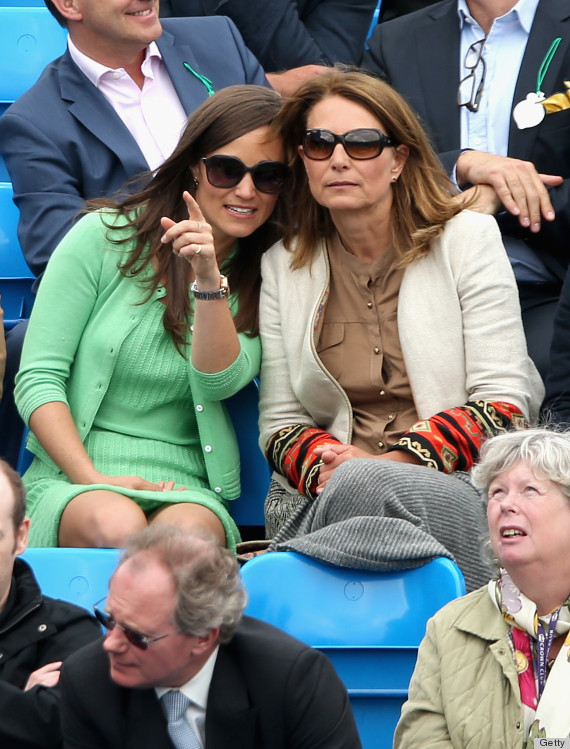 Too much Pimm's, perhaps?
PHOTO GALLERY
Royals Just Want To Have Fun
Want more? Be sure to check out HuffPost Style on Twitter, Facebook, Tumblr, Pinterest and Instagram at @HuffPostStyle.
REAL LIFE. REAL NEWS. REAL VOICES.
Help us tell more of the stories that matter from voices that too often remain unheard.