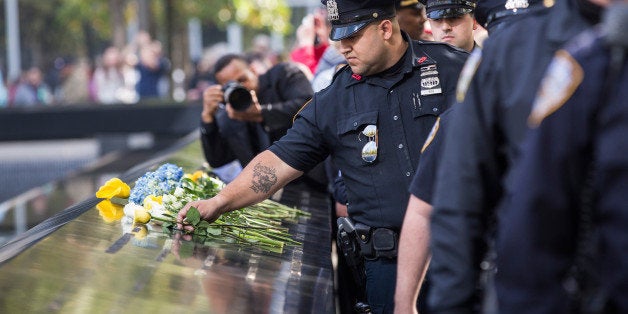 The shooting of NYPD Officer Holder is a terrible tragedy. Elected officials and advocates are rightly examining what could have prevented the killing of this celebrated police officer. As we work together to increase public safety for all New Yorkers, let's make sure not to walk back New York's progress to a new and successful approach towards public health and safety.
Today, the Wall Street Journal reported that Mayor de Blasio called for adding "danger to public safety" to the eligibility criteria for diversion court candidates. But they failed to acknowledge that this criteria already exists in New York Law. In 2009 - when elected officials, advocates, and community members historically passed the Rockefeller Drug Law reforms - elected officials amended the New York diversion court criteria to consider public safety risks when screening potential diversion candidates.
Every day New York judges make their decisions while taking public safety into consideration. In New York City, drug courts have taken over 50,000 referrals and resulted in thousands of plea arrangements. Statewide there are 146 drug courts, which have been operating since the 1990s. The tragedy that occurred this week is an anomaly--if not, drug courts would have been dismantled long ago. But as a society, we've recognized the value of drug courts and diversion programs as a commonsense approach to problems unlikely to be remedied - and likely to be made worse - by locking someone up behind bars.
While community members and advocates continue to work with elected officials to increase public safety in our communities, it would be both factually wrong and a great shame to attempt to pin the actions of one person on thousands of people who are rightfully being given opportunities to deal with addiction and related issues. These approaches produce better health outcomes, save money, and reduce crime.
As we all work to honor the memory of Officer Holder, let's continue to make New York safer by having evidence- and research-based conversations about ensuring public safety and providing opportunities for people who need help. Let's not let the actions of one individual undo the progress that we've made.
Kassandra Frederique is the New York Policy Manager at the Drug Policy Alliance (www.drugpolicy.org) .
Related
Popular in the Community