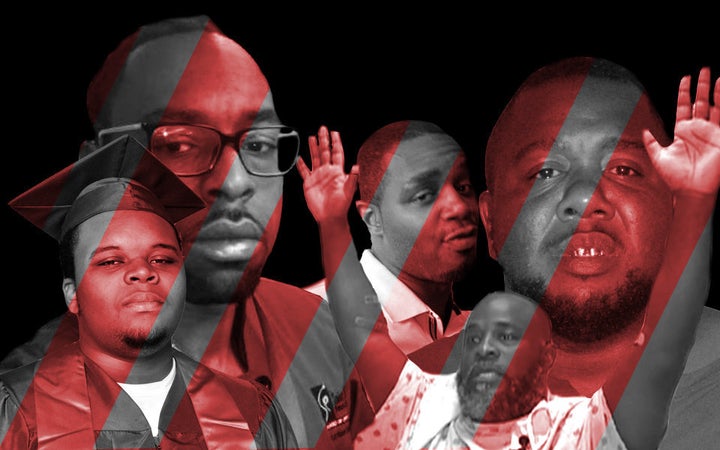 Charles Kinsey. Philando Castile. Alton Sterling. Delrawn Small. Michael Brown.
Conflicting narratives emerged in the aftermath of these cases of unarmed black men brutalized or killed by police. Black Lives Matter alleges that police unfairly target black people with sometimes lethal force, even when they're unarmed. Those who argue "blue lives matter" say police are usually justified when using force and are unfairly painted as racist.
Unfortunately, there's little hard data to indicate whether racial bias plays a role in shootings like these. There's still no federal database about how widespread police violence is, nor any breakdown of which demographic groups bear the brunt of that force. In the absence of statistics, each new study on police violence is treated like breakthrough research, when it's actually a single data point in a field of study in its infancy. And worryingly, each of these piecemeal reports with unexpected, eyebrow-raising conclusions garner major headlines in the press.
Scientist Ted Miller concluded that minorities are no more likely than white people to be injured or killed during a stop or arrest. He used data that included stats from hospital emergency departments, a nationally representative survey of people's experience with the police and newspaper databases of deaths linked to police intervention.
A "working study" by Harvard economist Roland Fryer, still awaiting peer review but publicized in a New York Times feature, similarly concluded that while black people were more likely to experience use of force by police, they weren't more likely to be shot. Figures that came in from Houston even suggested that black people were less likely to be shot by police than white people. This analysis was based on self-reported data from select police departments across the U.S. (Criticisms of Fryer's study can be found here, here and here.)
Fryer declined to give comment to The Huffington Post.
It's important to note that these two analyses are just two data points in an underdeveloped but growing field of research on police interactions with civilians, says Sharad Goel, a professor at the Stanford School of Engineering and a member of the research project Law, Order and Algorithms, which aims to analyze 100 million traffic stops throughout the U.S. to look for evidence of racial disparities and discrimination. Goel was not involved in either study, but given the lack of a national clearinghouse for any of this data, he hesitates to claim that a single scientific study shows that, once arrested, minorities have similar rates of injury and death compared to white people.
"This kind of, frankly, irresponsible narrative, saying way more than their data can say, muddies [the] waters."
"We don't have a national database on traffic stops, we don't have a national database on pedestrian stops, we don't have a national database on use of force," Goel said. "It's not a great state of affairs for understanding police encounters with the public."
Perhaps more urgently, while the scientific community may understand that this research is preliminary and ongoing, the public may not see that distinction. Careless media reporting of Fryer and Miller's results, made without context from past studies or other experts, could have serious consequences that extend far beyond a day's news cycle, said Phillip Atiba Goff, president of the Center for Policing Equity and a professor of policing equity at John Jay College of Criminal Justice in New York.
"When elite media outlets cite people with elite credentials, it has the potential to influence money and power," said Goff, who has published reports on police interactions with the public. "It's not really a good idea given how important the topic is in the national media, to our national conversation, and how bright the spotlight is shining, for people to pick it up and act like tourists."
Goff, who maintains a police behavior database, tracking stats like stops and use of force, explained that philanthropic organizations that want to fund racial justice issues may believe, based on headlines, that there is no racial bias in police shootings. Politicians may believe the same, and not push as hard on legislation to hold police departments accountable.
"This kind of, frankly, irresponsible narrative, saying way more than their data can say, muddies [the] waters," he continued. "[It] delays policy innovations that can save lives."
How did we get here?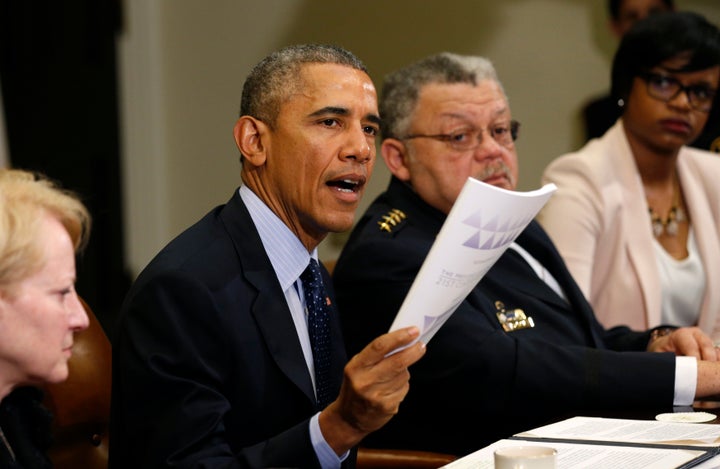 Following the police-involved deaths of Michael Brown and Eric Garner, President Barack Obama created the Task Force on 21st-Century Policing to build public trust between law enforcement and citizens, while simultaneously reducing crime.
The task force presented its final report in May 2015, listing 59 specific recommendations to address what the group identified as the most pressing concerns surrounding citizens' strained relationship with police. It also pointed to systemic problems that impact policing, such as poverty, segregation, unequal education, housing and access to health care.
The report also stressed transparency. It urged the president to require police agencies to collect and report data to the federal government about officer-involved shootings. But this hasn't happened, and it may have to do in part with police departments' reluctance to make this data public.
"We need to measure in order to show progress or setbacks," Laurie Robinson, the tasks force's co-chair and a professor of criminology, law and society at George Mason University, told HuffPost.
The United States' deeply entrenched gun culture may be another reason we're not studying firearms violence.
The Dickey Amendment, which passed in 1996 following criticism from the National Rifle Association about "anti-gun advocacy research," effectively halted federal gun violence research for the next 20 years. Since then, more than half a million people have died by firearms in the United States, and without funding, researchers fled the field.
It's in this climate, armed with few data points on firearm violence and no federal database tracking use of force among police officers, that agencies and the government are trying to overhaul policing.
We're only just getting started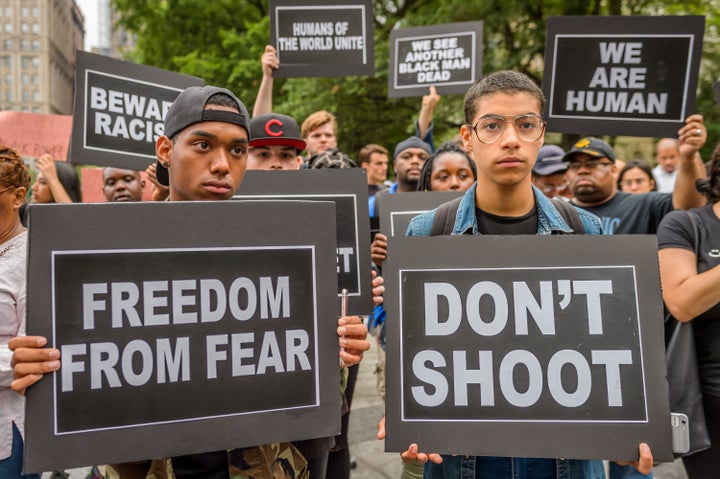 As more data emerges on police use of force, it's important to keep in mind that we've only just begun trying to figure out if and how racial bias plays a role in the way U.S. police stop, arrest and use force on people.
"We have relatively little rigorous scientific evidence on either side of the case," Goel said. "I'm hoping that not only will these studies increase our understanding of this issue, but that they will also help us design solutions to this problem."
Be wary of those whom Goff calls academic "tourists," or people with no prior background on an issue who pick up a subject and treat it with a one-and-done approach. Unseasoned scientists may make the mistake that Miller made: In the concluding section of his paper, he had recommendations for better data collection and better training for at-risk groups on "appropriate behavior" before police, but didn't call out any changes police departments need to make to decrease the numbers of fatal encounters.
Miller called the omission accidental in an interview with HuffPost, but Goff likened the recommendations to instructing a baby seal to wear a helmet to protect itself from clubbing.
"We need better and more scientists in this space," he said.
Related
Before You Go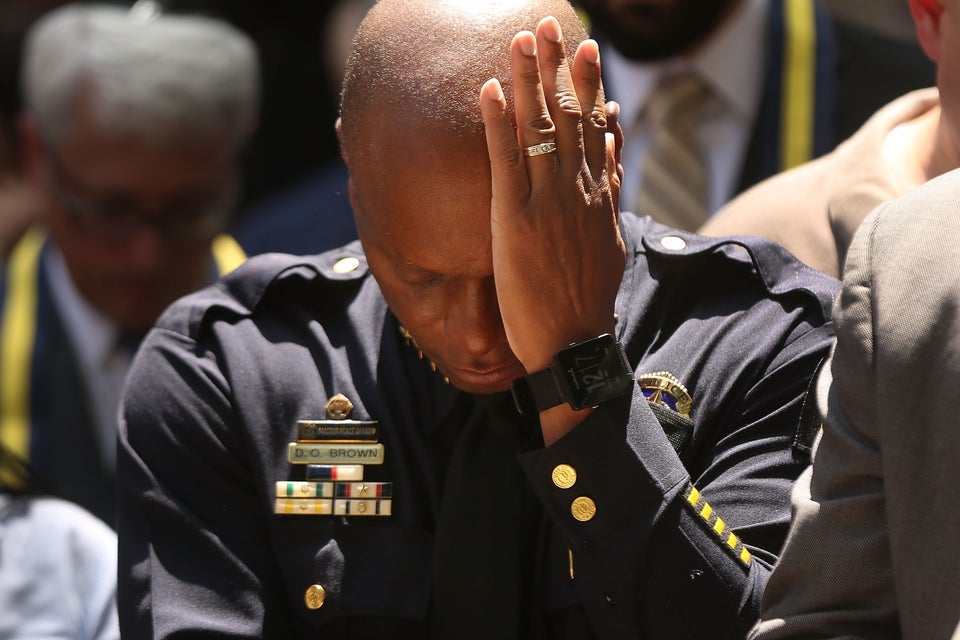 America Unites In The Wake Of Several Deadly Shootings