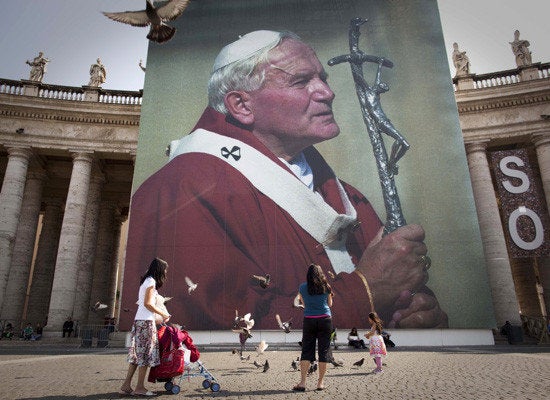 For those who won't be present for this event, YouTube will provide a live stream starting at 1:00 a.m. ET (9:00 a.m. CET).
The live stream of Pope John Paul II's Beatification will be available on YouTube's Live browse page at (www.youtube.com/live), a YouTube channel created specifically by the Vatican to celebrate the pontiff (www.youtube.com/johnpaul2). The channel contains hundreds of videos documenting his pontificate. The stream will also available through the Vatican Player (www.vatican.va/video) which will be on several other Catholic sites that link to it.
Pope Benedict will begin the mass at 2 a.m. and will conclude with the Beatification, which is a major step on the long road to canonization.
Popular in the Community