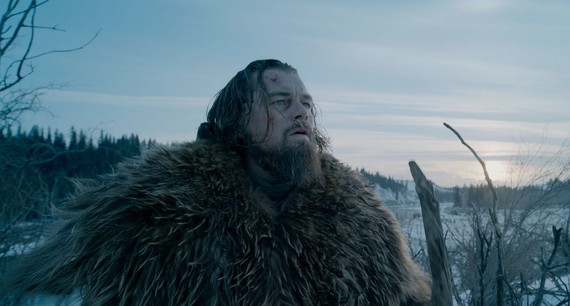 We're a little over a week into the New Year, and that means a few things. For starters, it means that some of us are actually abiding those resolutions we vowed that we would follow. As for the rest of us, much like the raccoon who tries to wash its cotton candy in this video, we are watching those promises dissolve in front of our eyes, as we continue stay home from the gym, indulge in those bad habits and cravings, and the like. But with the self-reflection and the plunging temperatures (or lack thereof), January also means that it's officially Award Season. So while the calendar reads "2016," we are still celebrating the best in movies and television from the millennium's fifteenth year. Before we move forward with those resolutions, let's take a moment to recognize the good, the bad, and the ugly of 2015.
Recently a panel of columnists and movie critics stopped by AOL BUILD to share their reviews of last years movies, and also offered a few predictions of who we might see take home some hardware this year. Since their visit, the Golden Globes has happened, one of the season's major award shows. We also had the privilege of sitting in with Grae Drake and Matt Atchity of Rotten Tomatoes as they revealed the winners of this years Golden Tomato Awards, which honor the best-reviewed movies and TV shows from last year, according to an average of critics scores. In light of the Golden Globe's, and looking ahead to future award shows, let's explore what the general audience had to say about these movies -- as represented by the "Audience Score" on a movie's Rotten Tomatoes page (which is an aggregate or average of all its users reviews) -- and see how these opinions compare.
Ahead of Sunday night's Golden Globe Awards we knew the list of nominees for Best Picture, which was broken into two categories-Drama, and Comedy or Musical. The nominees in the drama category include: "Carol," "Mad Max: Fury Road," "The Revenant," "Room," and "Spotlight." Let's see what's been said about these movies, and which one won...
Christopher Rosen (EW), Clayton Davis (AwardsCircuit.com), Marhsall Heyman (WSJ), Katey Rich (Vanity Fair), and AOL's very own "What to Watch" host, Ricky Camilleri, rounded out the Golden Globe Preview Panel. In the category of Best Picture for a Drama, they were split down the middle, with the consensus being that either "Mad Max: Fury Road," or "Spotlight," would take home the award for best picture.
The most popular of these movies among audiences, according to Rotten Tomatoes, was "Spotlight." The 2015 dramatic thriller, starring last year's Academy Award winner Michael Keaton, Mark Ruffalo, and Rachel McAdams -- to name a few -- tells the true story of the Boston Globe's, Pulitzer Prize-winning investigation into the Catholic Church, and the institutions long-running history of abuse. "Spotlight" received an Audience Score of 95%, or an average rating of 4.5/5, from the nearly 35,000 reviews that were counted. The emotional, suspenseful movie about a mother and her child starring Brie Larson, "Room," was not far behind, with an average rating of 94%. Trailing those movies, in order, were "The Revenant," "Mad Max: Fury Road," and "Carol."
Rotten Tomatoes presented the 17th annual Golden Tomato award for the best reviewed, wide release movie to (drumroll, please).... "Mad Max: Fury Road," with a critics score of 97%-that is 323 out of 333 reviews -- which were counted as "fresh." The film received an average rating of 4.2/5, or an "Audience Score" of 86%, from the 112,666 audience reviews. This is a "Certified Fresh" movie, although it wasn't the best-reviewed movie by larger audiences.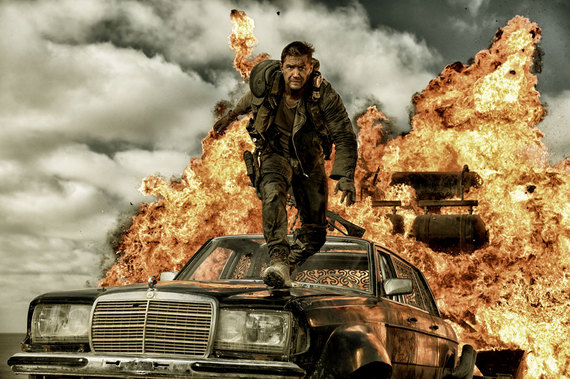 Finally, the Golden Globe was awarded to "The Revenant." Also taking home awards on Sunday Night for this movie were Alejandro González Iñárritu, for Best Director-his second year winning in a row -- and Leonardo DiCaprio, for his portrayal of frontiersman Hugh Glass, in the leading role. The movie featured Iñárritu's brand of filmmaking with long, sustained, tracking shots and beautiful use of scenery. It also made headlines for its detailed and accurate depiction of life as a nineteenth-century fur-trapper, which would have included being attacked by Native Americans, attacked by bears, attacked by the cold, harsh elements, and attacked by your own business partners. Leo delivers a grueling, all-out performance in this award-winning picture.
While "Carol" was a great period piece with brilliant acting, and gorgeous costumes, and "The Revenant" also delivered some memorable performance and shots, and "Room" was the best limited-release film, I too am in that rumba who would consider "Mad Max: Fury Road," the best movie of the year. George Miller was able to craft an amazing, gorgeous, action-packed, thriller using blend of CGI and practical effects, without compromising any of the story's narrative or message, shattering traditional stereotypes that movies of that ilk don't have much substance. For more on that movie, from the mastermind George Miller, himself, check out this interview he did with AOL BUILD, as he was presented with the Golden Tomato.
Best Picture/Comedy or Musical
In the Comedy category, the movies were: "The Big Short," "Joy," "The Martian," "Spy," And "Trainwreck." As mentioned above, the panel was split in this category as well...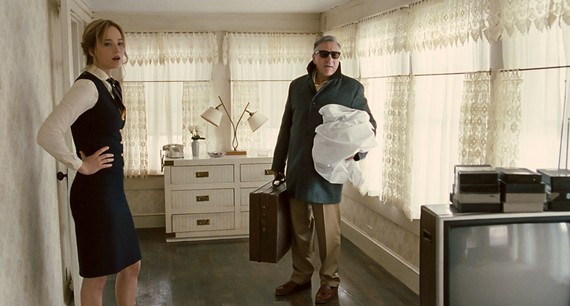 The Golden Globes Preview Panel anticipated that the Best Comedy this year would be either "The Big Short," or "The Martian." However, in discussing this category, it was decided that this category would see a tighter race this year than previously expected. The Panel pointed out that "The Big Short" delivered some great performances. That Carrell and Bale are competing against each other in the Best Actor category might hurt their own chances of winning an award, the movie certainly benefits from their brilliance. "The Martian" is a sophisticated crowd-pleaser about a stranded Matt Damon (haven't we seen this movie before?) playing a NASA astronaut who must sustain his own life on the Red Planet, after crashing, until he can be rescued. Additionally, the Martian was an original, brilliant piece of sci-fi movie making, directed by legendary filmmaker, Ridley Scott. "The Big Short" features an incredible ensemble, depicting the guys behind the stock market crash of 2008.
In the rankings by the audience, it also proved to be a tight race. However, "The Martian" retains the top spot, in both instances of critic and audience review, with scores of 93% and 92%. Melissa McCarthy's "Spy" is a close second in the critic polling, however, falls short in this section with an audience score of 80%. (93-80), "The Big Short" is the biggest threat to "The Martian," with an audience score of 90%, who liked it, and a critic score of 87%.
The award goes to "What We Do In The Shadows." Man, who saw that coming? Well, you would have, if you'd seen it. Critics gave it a whopping 96% on Rotten Tomatoes (that explains it), and of the greater than 20,000 user reviews that were counted, audiences gave it an average rating of 4.1/5. Written, directed, and starred in by HBO's "Flight of The Conchords" creators, this movie follows several vampire roommates who vary in age -- ranged from older than dirt to older than time -- as they cope with menial, everyday tasks and concerns that plague us mortals, as well as struggling with everything that makes them vampire.
As expected, perhaps, the Golden Globe went to "The Martian," and Matt Damon for his performance as the astronaut Mark Wattney. Sweeping all the categories, it seems like a no-brainer. I guess the formula for winning the best picture this year involves being an inspiring, visually stunning, survival tale. In "The Revenant," Hugh Glass is on the precipice of Western expansion and manifest destiny, and battles all that good stuff associated with that history. In "The Martian," Mark Wattney finds himself in a similar, currently relevant expansion -- exploring space and Mars -- and also has to battle the elements that accompany this even harsher environment. Both have to go it alone, and exemplify the strength that the human spirit is capable of, when pushed to the limits.
If you couldn't already tell, my pick in this category is "The Martian." While it has as much humor and levity as any of its competitors, it also tackles heavier, loftier issues that reflect the human condition, and prove that humor and sorrow are two sides of the same coin. While you are watching, in fact, just a movie, "The Martian" is cool in that this movie is more science-reality than -fiction, giving you hope in humanity, and making you believe in the magic of the Silver Screen. It is beautifully shot and directed, giving you a reason to go see movies in the theater again.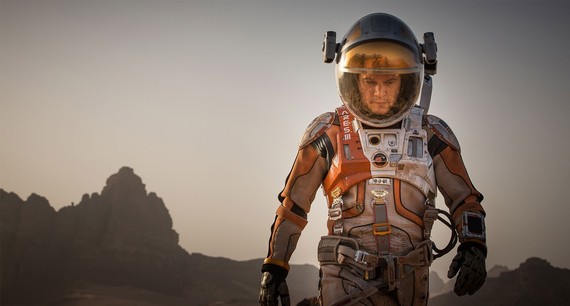 Likely to take home an award In the leading role, for his portrayal of real life frontiersman Hugh Glass, the Panel thinks the frontrunner is likely Leo for "The Revenant." However, the leading lady might be harder to pick out. The Panel couldn't quite make up their minds on this one, as Blanchett ("Carol"), Ronan ("Brooklyn"), and Larson ("Room"), all give breathtaking, award-worthy performances. To see the rest of their predictions in leading and supporting roles, with names as recognizable as Stallone and Lawrence, to those newcomers like Schumer, you can check out the rest of the interview with the Globes Preview Panel in this segment, here. A full list of all the Golden Tomatoes winners can be found, here.
It was a big year for movies and for movie fans as well. We saw remakes and reboots, record-shattering box office numbers, movies shot on iPhones, veteran actors as well as newcomers, and a number of other things. Audiences will have a hard time forgetting harrowing scenes of vicious bear attacks, and lifeless bodies hanging in the streets of Juarez for all the public to see, as cinematography veterans, Lubezki and Deakins, each portrayed different kinds of frontiers where anything goes, so to speak, with "The Revenant" and "Sicario." From the wild, wild West, and the wild, wild Juarez, we are transported to a galaxy far, far away in J.J. Abrams' "Star Wars: The Force Awakens," which drew new and old audiences alike to watch a fresh take on an old classic. Similarly, we watched life breathed back into the "Jurassic Park" series as dinosaurs too breathed and roamed and came back to life in "Jurassic World." Another film with an uncanny appeal to generations both old and new is Disney Pixar's "Inside Out," and as with all of their movies, seemingly, it has the ability to bring children and adults to tears, as this Best Animated Picture nominee looks like a sure thing.
The list goes on and on, as you can see, and normally, I struggle to fill a list of ten films that are award-worthy. This year, I had to omit certain movies because I ran out of space on that list. In sum, as Matt Atchity puts it, "(we) watch movies so you don't have to." However, I strongly recommend that you do.
Calling all HuffPost superfans!
Sign up for membership to become a founding member and help shape HuffPost's next chapter