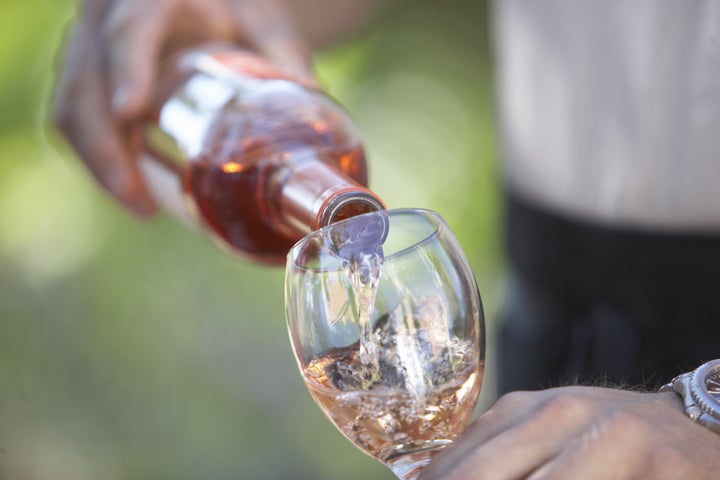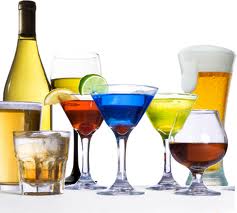 Understanding the effects of drinking alcohol on health and longevity is an old topic that constantly earns fresh attention, usually amid new studies that reveal both healthful and harmful effects from enjoying a few beverages.
So what is the healthiest code of conduct related to alcohol?
There is no universal "one size fits all" answer, but there's enough information to help you make the right choice for yourself. Essentially, it depends on your age, gender, genetic risk for heart disease or cancer, medications you take, addiction tendencies and social support system. The simple message is that while moderate alcohol consumption carries certain health benefits, it would be unwise to ignore the associated risks -- including an increased proclivity for cancer. This is especially true for women.
Reasons for some people to avoid alcohol remain blatantly obvious. It is a major source of addiction. Consuming more than seven drinks per week elevates the risk of alcohol use problems in both men and women. It also can lead to other destructive behavior, family violence and an increased number of falls in older adults. Pairing it with pregnancy, some medications or driving can be hazardous and should be avoided.
But you already know that. So if you want to drink responsibly, what constitutes moderation and how can it enhance your health?
Moderation, as defined by the U.S. Department of Agriculture, is no more than one drink per day for women and no more than two drinks per day for men. A drink is 12 ounces of beer, 5 ounces of wine, or 1.5 ounces of 80-proof spirits. It's important to note that studies claiming positive health benefits from "moderate drinking" included people who adhered to this definition. (It's a long way from getting hammered!)
We asked longevity guru Dan Buettner for his thoughts on the topic. "Go ahead, have a drink," said Buettner, author of "Blue Zones," which examines all factors that contribute to long and healthy living. "In Sardinia, red wine is consumed every day; in Okinawa, it's a glass of sake with friends. A daily drink can lower the incidence of heart disease and reduce both cholesterol levels and the effects of chronic inflammation. Red wine is rich in antioxidants and polyphenols, which may help ward off arteriosclerosis. But the secret is moderation: Drink a glass or two a day at most; more will negate the benefits."
A recent Time Magazine report found that people who drank alcohol moderately lived longer than those who abstained entirely, supporting Buettner's position. The actual study also said these finding were not experimental, but that other important factors deserved consideration.
In addition to increasing longevity, men 40 and older and women 50 and above can enjoy other health benefits from moderate alcohol consumption. Several recent studies point out that it reduces the risk of heart disease and may protect against dementia and Type 2 Diabetes. In many reviews, beer and spirits contained the same benefits as red wine.
However, there's one detail that clouds the good news. Despite this positive effect on potential heart disease, alcohol can boost blood pressure in people diagnosed with hypertension. In these cases, abstaining from alcohol is one proactive step that could save your heart, according to the Cleveland Clinic.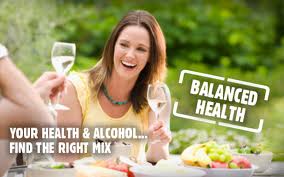 There's more. While heart disease and longevity usually become factors later in life, cancer can strike in the prime years. And the research in this arena is not encouraging.
"We can confidently say that even moderate alcohol consumption is associated with a modestly higher risk for breast and colorectal cancer," noted Susan Gapstur, Ph.D., of the American Cancer Society.
Cancer epidemiologist and researcher Naomi Allen of the University of Oxford, told WebMD that "there were no minimum levels of alcohol consumption that could be considered without risk."
Some of the earliest research connecting alcohol and breast cancer came from the 90,000 Nurses' Health Study, which began in 1980. By 1987, an article in The New England Journal of Medicine concluded that women who consumed three to nine drinks each week increased their risk of getting breast cancer by 30 percent. The more they drank, the greater the threat.
Subsequent research arrived at similar conclusions, with slightly different details. In 1998, Harvard scientists published a paper in the Journal of the American Medical Association pooling the results of six worldwide studies that included more than 320,000 women. The paper determined that one drink a day led to a 10 percent increase in breast cancer risk. Two to five drinks a day escalated that number to 40 percent.
Researchers following the ongoing Million Women Study in the United Kingdom reported that women who drank alcohol increased their risk of cancers of the breast, liver, rectum, mouth, throat and esophagus. The study subjects consumed an average of one serving of alcohol each day. Again, the more they drank, the worse the peril. And for those who want to believe wine is always a safe choice, the analysis found that exclusive wine drinkers suffered the same risk for developing cancer as those who drank beer, spirits or a combination of alcoholic beverages.
In the end, the healthiest approach to drinking depends on your individual circumstances -- and your ability to keep your consumption at a modest level. So here's a toast to good health! And remember, please don't drink and drive.