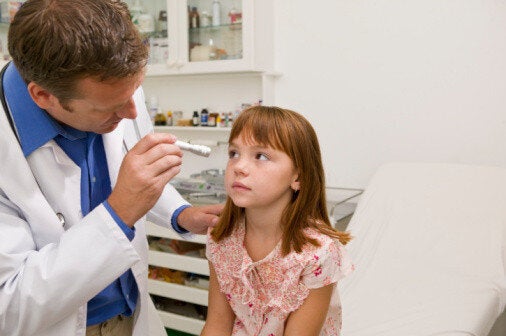 Fewer medical students are entering general internal medicine these days, recent headlines trumpet. But this primary care problem has been going on for some time. And for family medicine (which is the other main specialty that makes up the field of primary care*), there are concerns as well. At my institution, Saint Louis University School of Medicine, the number of students choosing family medicine went up this year, although last year the numbers had dropped by 50 percent from 2009. Nationally, the number of students matching in family medicine in 2011 increased for the second year in a row. This was an encouraging change to a downward trend we've been experiencing and hopefully it will continue.
The matter of declining -or simply not enough- primary care physicians is a huge problem because the numbers of those in need of general medical services are going in the other direction: up, up, up.
The number of Baby Boomers, who will be needing more health care in coming years, is expected to jump from 40.2 million in 2010 to 54.6 million in 2020. And with health reform opening the flood gates to all those who are currently uninsured, the numbers of people clamoring to see the doctor will go even higher.
The huge problem with this, which I barely saw anyone talking about during the ongoing health reform debates, is who, exactly, is going to be providing all this care? The primary care work force is already overburdened and burning out. Add heavier patient loads onto fewer workers who can share the cases (another point is that many doctors currently in practice are planning to retire or transition to other careers much earlier than in years past), and you can see the writing on the wall.
Houston, we definitely have a problem.
As I mentioned, this is nothing new. Compared to many other developed countries, America has a higher ratio of specialists to primary care physicians. About one-third of all physicians in America are primary care physicians, compared to half of doctors in most other industrialized countries.
It is obvious how this shortage of primary care physicians can affect you: Firstly, who ya gonna call when you aren't feeling well? Secondly, the adverse effects of this shortage are far-reaching when it comes to the cost and quality of medical care. A primary care doctor has the potential to lower your costs in many ways. Having more primary care docs can lower health spending per individual. Also, having more primary care physicians in a given area is associated with less use of health care services. In fact, each 1-percent increase in the proportion of primary care physicians has been associated with 503 fewer hospital admissions, 2,968 fewer emergency room visits, and 512 fewer surgeries for an average-sized metropolitan area.
And this means more to your health than you might realize: Adults with a primary care physician have been found to have lower health care expenses and a lower risk of death. Primary care has also been linked to lower death rates from cancer and heart disease, longer life expectancy, and better health overall. Care from primary care physicians has also been linked to improved patient satisfaction and well being.
This shortage of primary care docs hits at a time when we can ill-afford the deficiency. It arrives at a time when millions of new patients, many of whom will have much greater need of the health care system, come flooding in. My advice? Make sure you have a primary care physician now, and try to use the health care system less by doing your part in avoiding costly chronic disease that are largely preventable. I have loads of specific tips for you along this vein in my book The New Prescription: How to Get the Best Health Care in a Broken System.
*(Pediatrics and OB-GYN are the other two that make up the big four specialties in primary care, but for the purpose of this piece, I am focusing on primary care doctors who carry the greatest load in primary adult medicine.


Related
Popular in the Community