Prince Harry, along with Prince William and Catherine, the Duchess of Cambridge, are preparing to modernize the British monarchy. But that doesn't mean anyone actually wants to wear the crown.
"We are not doing this for ourselves but for the greater good of the people," Prince Harry recently revealed in a candid interview with Newsweek. "Is there any one of the royal family who wants to be king or queen? I don't think so, but we will carry out our duties at the right time."
Throughout the course of the revealing interview, Prince Harry reiterated his desire to maintain a normal, "ordinary life," which comes from his late mother, Princess Diana.
"My mother took a huge part in showing me an ordinary life, including taking me and my brother to see homeless people," he said. "Thank goodness I'm not completely cut off from reality. People would be amazed by the ordinary life William and I live."
Prince Harry added, "I do my own shopping. Sometimes, when I come away from the meat counter in my local supermarket, I worry someone will snap me with their phone. But I am determined to have a relatively normal life, and if I am lucky enough to have children, they can have one too. Even if I was king, I would do my own shopping."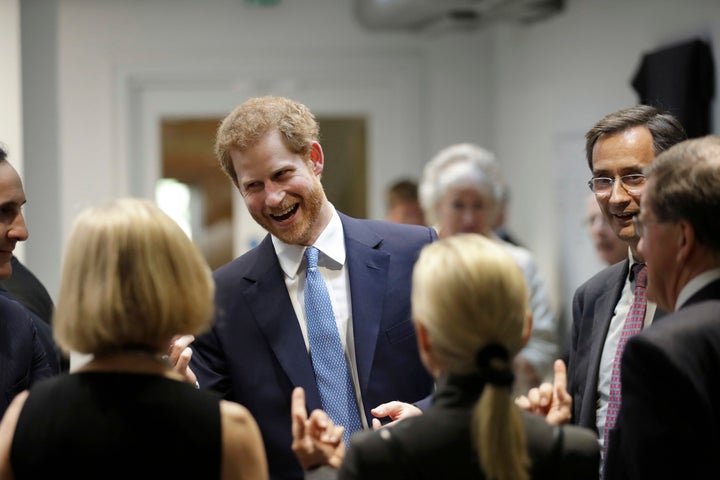 Over the past few months, Prince Harry has opened up more about his life, his charity work and coping with his mother's tragic death that occurred when he was just 12 years old. Back in April, he told The Telegraph he finally sought counseling when he was 28.
"I have probably been very close to a complete breakdown on numerous occasions when all sorts of grief and sort of lies and misconceptions and everything are coming to you from every angle," he said.
But after going through counseling, Prince Harry realized that "once you start talking about it, you realize that actually you're part of quite a big club."
Read more of Prince Harry's interview with Newsweek.
The HuffPost Lifestyle newsletter will make you happier and healthier, one email at a time. Sign up here.