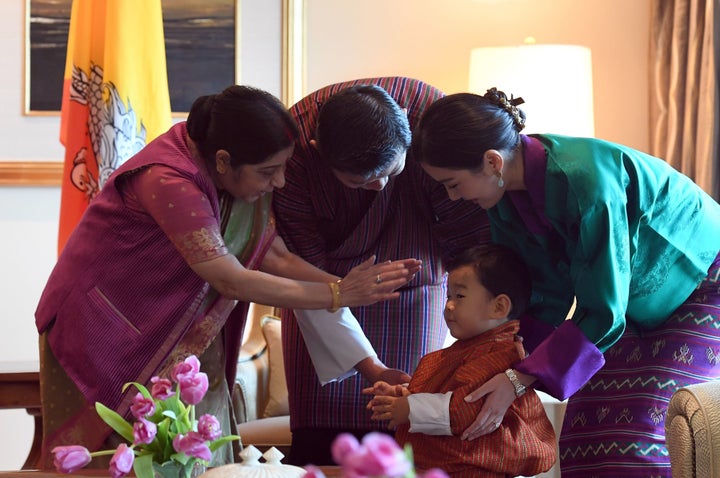 Prince Jigme is currently the royal couple's only son and the heir to the throne. The position of king is currently held by his father, and has been since his grandfather, Jigme Singye Wangchuck abdicated the throne in 2006 for his son to take over responsibility in 2008, says the BBC.
Bhutan became a democratic, constitutional monarchy in 2008. Like the government in the United Kingdom, Bhutan's king serves as the head of state, while a prime minister oversees the government. The role of the king, then, and eventually Prince Jigme, is and will be "primarily representative, serving to symbolize the unity and integrity of the state at home and abroad," according to Britannica.
The royal family's most recent trip, a four-day tour of India that began Tuesday, was thought to be a significant step toward moving forward together after a conflict between India and China over territory in the Doklam peninsula.
"In the aftermath of the Doklam standoff, the king's visit could help an exchange of views on the matter at the highest levels in India and Bhutan," Harsh V. Pant, a professor of international relations at King's College in London told Indian website LiveMint.
Check out some of our favorite photos of the prince, including some from his trip to India, below.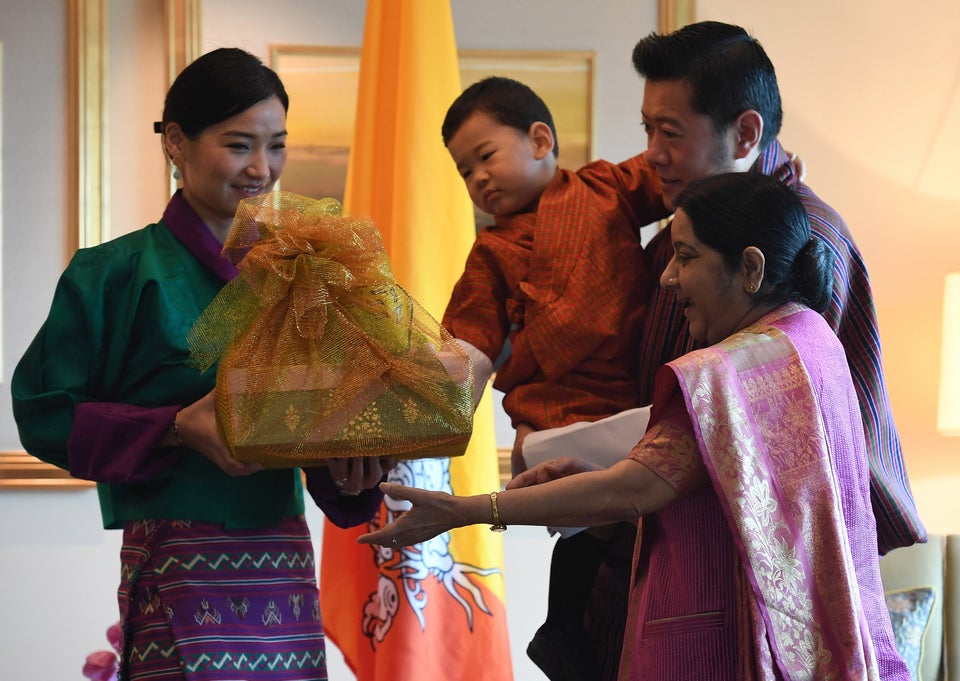 PRAKASH SINGH via Getty Images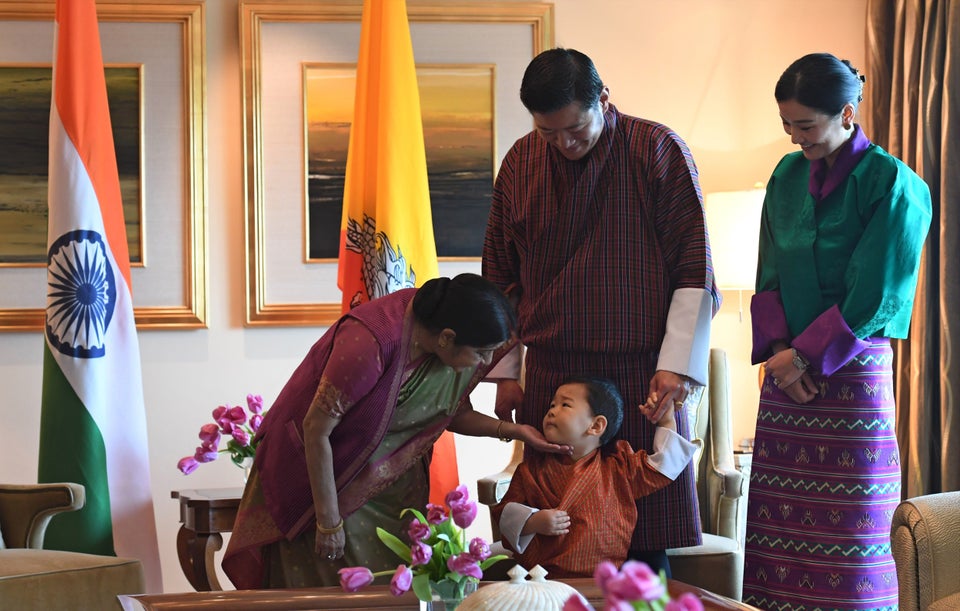 PRAKASH SINGH via Getty Images
With His Majesty the King, the Queen & the adorable young Prince of Bhutan. Happy to see HM the Prince like the Chennapatna (Karnataka)toys. pic.twitter.com/VXba9s9LM4

— Nirmala Sitharaman (@nsitharaman) November 2, 2017