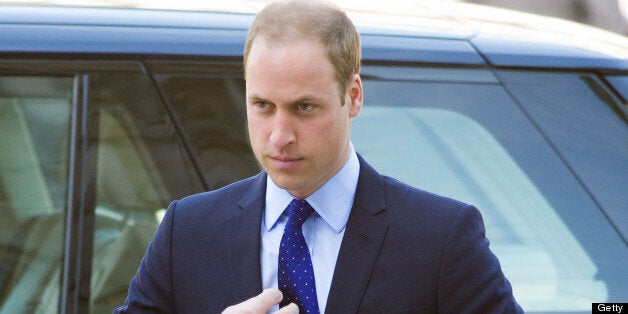 The British royal family may have some explaining to do. If the results of a DNA test conducted by BritainsDNA are to be believed, the royal lineage has some unlikely roots -- in India.
The royal's connection to the South Asian country stems from Williams' great-great-great-great-great-grandmother Eliza Kewark, who worked as a housekeeper in India. As ABC News notes, Kewark has often been described as Armenian, but the DNA results indicate that she is at least half Indian.
BritainsDNA discovered the mitochondrial DNA (mtDNA) belonged to a rare haplogroup, R30b, that is usually only found in the Indian population.
According to Jim Wilson, a genetics expert at the University of Edinburgh who also works for BritainsDNA, the specific type of mtDNA has only be found in 14 other people worldwide, 13 of which are Indian, The Times of India reports.
"To add to this research, it is important to note that the other related branches of R30b, that is R30a and R30, are also entirely South Asian in origin. This confirms beyond doubt that the mtDNA of Eliza Kewark was of Indian heritage," BritainsDNA wrote in a statement on its website.
Since mtDNA is only passed from mother to child, it's likely that William carries a portion of Kewark's mtDNA.
Calling all HuffPost superfans!
Sign up for membership to become a founding member and help shape HuffPost's next chapter
BEFORE YOU GO
PHOTO GALLERY
60th Anniversary Of Queen Elizabeth II's Coronation