The reason: she's not "show quality."
Instead, the vet contacted the Sonoma Humane Society, where the puppy -- now named Princess Fiona after the character in the "Shrek" movies -- is getting the care she needs.
The cleft palate makes it impossible for Fiona to eat normally. For her first six weeks, she had to be fed via a flexible rubber tube sent into her belly, the Press Democrat newspaper reported.
Last week, the Humane Society medical team placed a port in the puppy's neck which makes it easier to feed her, the organization said. And so far, she's doing well and getting care from foster parents and Humane Society staff.
She told the newspaper that the condition is treatable. And when Fiona is about 3 months old, she'll be able to have surgery to correct the defect and allow her to eat normally.
"The thought of euthanizing an animal like this wasn't even a consideration," Icard said.
While Fiona requires extra care and attention, updates posted online show her acting pretty much like any other puppy. She's even had a playdate:
Story continues after video.
The Human Society has been showing off Princess Fiona's progress with regular updates and videos on the organization's website, which can be seen here.
Once Fiona recovers from her surgery, she will be put up for adoption.
With so much attention, Fiona will undoubtedly have no trouble finding a home -- but other pets in shelters across the country aren't so lucky. If you're ready to make a rescue of your own, one of those shelters can hook you up with the perfect animal companion. You can even start your search online with Petfinder, Adopt-A-Pet and the ASPCA.
Related
Before You Go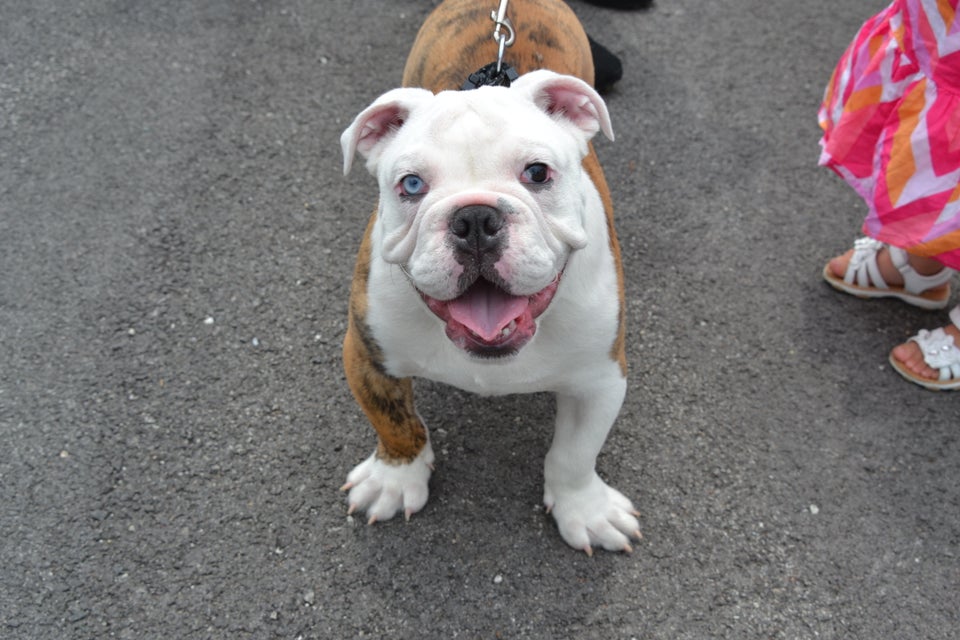 Bulldog puppy slideshow
Popular in the Community