Three Canadians face criminal charges for stomping on the ecologically sensitive grounds of Yellowstone National Park's iconic Grand Prismatic Spring.
The group called the decision to stomp on the ecologically sensitive grounds of the Yellowstone geothermal feature an "unfortunate error" and apologized on Facebook.
"We got over zealous in our enthusiasm for this wonderful place. When standing at the face of such natural wonder, we were drawn to it. In an attempt to get the perfect shot, we acted in a way that doesn't reflect our respect for the environment we were trying to capture. "
The group also removed the photos of themselves walking on the spring, but many images of them off the trail were shared online:
Grand Prismatic Spring is the nation's largest hot spring, and gets its name from the colorful waters, which match those of the prism. According to Smithsonian Magazine, these hues are caused by heat-loving bacteria.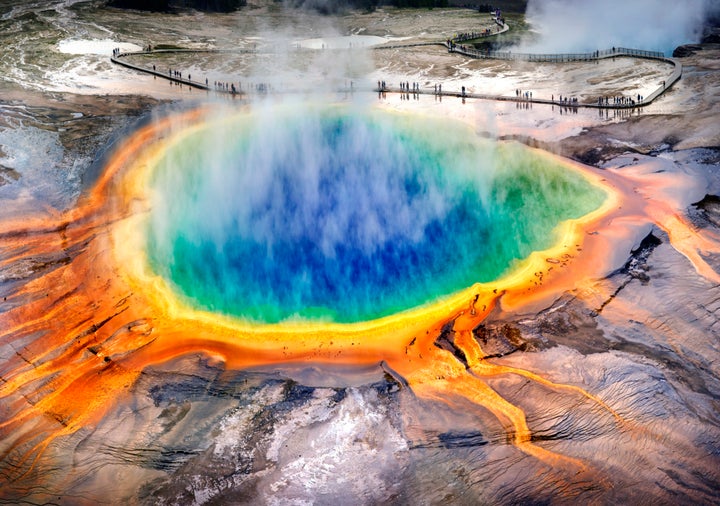 The spring features a trail with a boardwalk to keep visitors safe and protect the grounds, and there are numerous signs warning people not to venture off of it.
"Such off-trail travel also creates a hazardous condition for the traveler by breaking through the delicate thermal features and possibility of thermal injuries and subjecting rescuers to the same or similar injuries," park ranger Alec Chapman wrote in an affidavit, per K2 Radio.
Related
Before You Go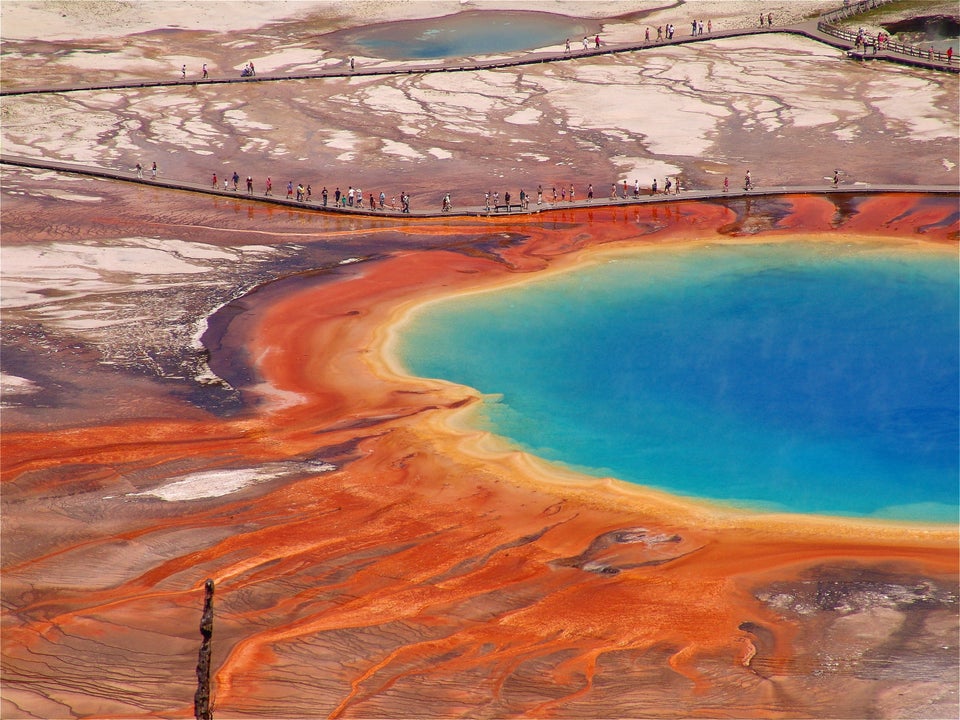 Happy Birthday Yellowstone
Popular in the Community