WASHINGTON -- A coalition of progressive groups is pulling its ads from Facebook in protest over political positions taken by the organization started by Facebook founder Mark Zuckerberg.
The effort is being led by former Sen. Russ Feingold's (D-Wis.) Progressives United, and joined by MoveOn.org, Democracy for America, CREDO, Daily Kos, Sierra Club, the League of Conservation Voters, 350.org and Presente. The groups announced on Tuesday that they would either pull the Facebook ads they've already paid for or hold purchases of new ads for a minimum of two weeks in response to the tactics of Zuckerberg's new political organization, FWD.us.
The seven-figure ad campaign ran for a week in seven states and is no longer on the air. It made no mention of immigration but instead focused on other causes embraced by conservatives. It was "designed to give political cover to vulnerable conservatives back home to rally support for comprehensive immigration reform," The Los Angeles Times explained.
"Leaders in the technology community have every right to talk about how immigration reform will benefit their businesses," Feingold said in a statement. "But instead, FWD.us has chosen a strategy that's condescending to voters and counterproductive to the cause of reform."
"MoveOn members are committed to passing a comprehensive immigration reform bill this year, but unlike FWD.us, we don't support throwing other important issues like access to health care and action to combat climate change under the bus to do it. We find FWD.us and Facebook founder Mark Zuckerberg's advertisements promoting the dangerous Keystone XL pipeline and criticizing Obamacare deeply disturbing," said MoveOn.org Communications Director Nick Berning in a statement on Tuesday.
FWD.us directed HuffPost's queries to Facebook, which declined to comment.
Facebook recently rejected an ad by CREDO Action that called out Zuckerberg for his group's support of Keystone XL, saying that it violated its advertising policies by using the photo. The company said it generally does not accept "ads that contain Mark's image because -- not surprisingly -- in our experience those ads tend to be confusing for users, and frequently misleading."
Before You Go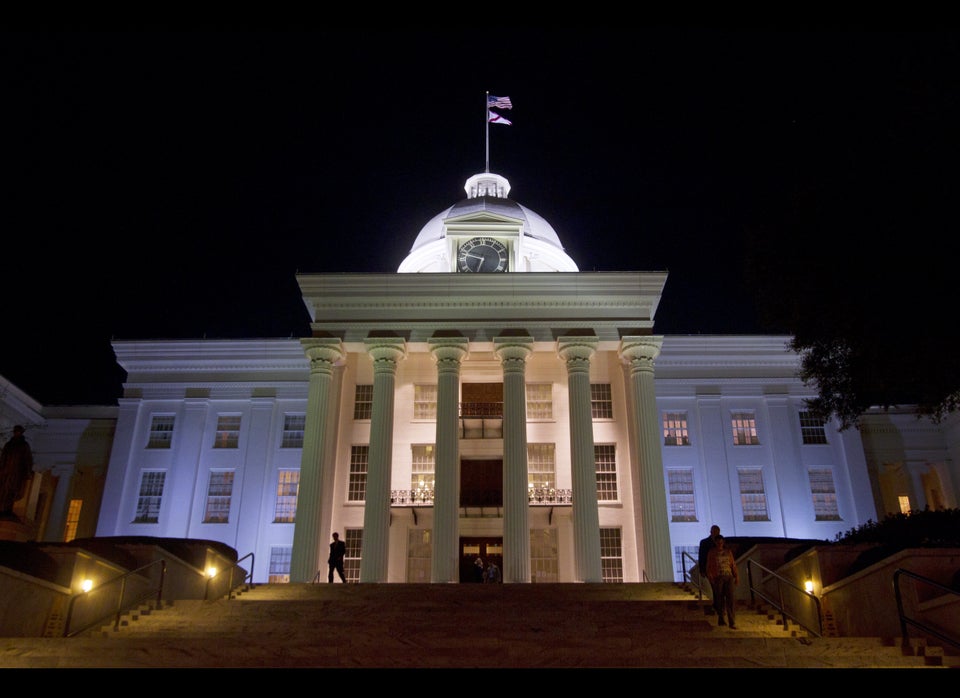 U.S. State Capitol Buildings
Popular in the Community