Today Rep. Maxine Waters (D-CA) will introduce the Fair Credit Reporting Improvement Act of 2014. If passed, the Act would result in the most aggressive overhaul of the Fair Credit Reporting Act since 2003 and change the landscape of over 650,000,000 consumer credit reports and credit scores almost overnight. The Act would require the following take place:
Regarding the amount of time an adverse item can remain on a credit report:
All adverse real estate loans (those in foreclosure or otherwise derogatory) would have to be removed from consumer credit reports if the CFPB or FTC deemed them to be caused by deceptive lending practices.
All bankruptcies would have to be removed after seven years instead of after 10 years.
All judgments would have to be removed after four years instead of after seven years.
All paid (released) tax liens would have to be removed after four years instead of after seven years.
All collections would have to be removed after four years instead of after seven years.
All late payments and other adverse items would have to be removed after four years instead of after seven years.
Any and all adverse debts would have to be removed within 45 days of payment or settlement.
Any adverse information regarding a private student loan would have to be removed if the debtor makes nine consecutive payments on time.
Fannie Mae and Freddie Mac would be required to "regularly" revalidate the scoring models used to determine loan eligibility to make sure they're statistically sound.
Fannie Mae and Freddie Mac would have to study the benefits of using "additional or alternative" credit score products to see if they would improve the accuracy of Fannie and Freddie's own scoring algorithms.
Consumers must be informed that there is "no one credit score."
If the credit bureaus sell a credit score to a consumer the fee cannot exceed10 for the score. The fees cannot apply when the consumer is entitled to a free credit score.
A credit score is still defined as a score used to arrange loans, rather than a more comprehensive definition to include insurance, utility or tenant screening scores.
Consumers may request a free credit score annually via AnnualCreditReport.com.
All auto, mortgage or student loan inquiries that occur within 120 days of each other can only be treated as one inquiry in your score.
Disputed credit information may not be considered by credit scoring models in any adverse manner. (This actually already happens in both FICO and VantageScore's credit scoring systems.)
Regarding credit report disputes with credit bureaus:
All supporting documents provided by consumers to the credit bureaus have to then be provided to the furnishers of the disputed credit information (normally a bank or a collection agency), despite whether or not the credit bureaus believe it to be "relevant."
The credit bureaus would have to provide consumers with a copy of "all" information used by the credit bureaus in carrying out their investigation.
The credit bureaus would have to maintain sufficient staff to conduct investigations. This also applies to the furnishers of information.
The credit bureaus will have to conspicuously post a summary of consumer rights regarding their ability to dispute items and the bureaus' obligations to investigate.
The credit bureau's staff must have the ability and responsibility to directly correct errors identified in the credit report.
Regarding credit report dispute investigation standards and practices:
The credit bureaus and data furnishers would have to verify they have a record of the items being disputed by the consumer.
The credit bureaus and data furnishers must verify that the item is accurate and that it actually is being placed in the correct credit report belonging to the correct consumer.
The credit bureaus must conduct an "independent" investigation, separate from the furnishers' (bank or collector) investigation, in order to identify errors.
The credit bureaus and data furnishers must verify that the consumer's identification information is accurate and complete: includes full legal name, address, Social Security number and date of birth.
Any company that furnishes information to a credit bureau

MUST

retain all relevant records regarding the account for the entire period of time the item is on the consumers credit reports.
NOTE: Most of the above investigation standards already occur.
Regarding the use of credit reports for employment screening:
Employers can only use credit reports if the information is a "valid" predictor of employee performance for the specific position of employment, and is more reliable than alternative methods, as determined by the CFPB.
Consumers cannot be charged for an employment screening report.
The consumer's credit report must be kept confidential.
Regarding the sale of services by credit bureaus to consumers:
If the credit bureaus are selling a service that has a promotional period then the credit bureaus must provide clear notice when that promotional period ends, if applicable.
The credit bureaus may not provide services after the end of a promotional period UNLESS the consumer specifically agrees to continue receiving the product or service.
NOTE: This appears to be in response to consumer complaints about being charged for subscriptions services by the credit bureaus after their trial or promotional free period has ended.
This post originally appeared on CreditSesame.com. John Ulzheimer is a nationally recognized expert on credit reporting, credit scoring and identity theft. He is twice Fair Credit Reporting Act certified by the credit industry's trade association and has been an expert witness in over 140 credit related cases to date. Since 2004 John has been interviewed and published over 3,000 times on the topics of personal finance and consumer credit. Formerly of Equifax and FICO, John is the only recognized credit expert who actually comes from the credit industry.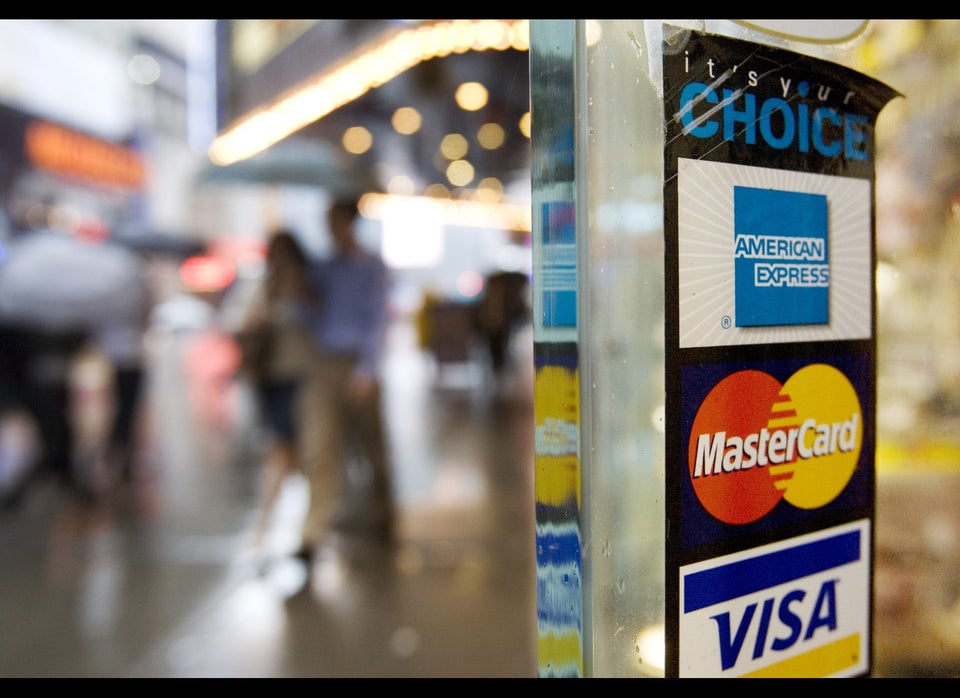 Top 8 Financial Worries Of Americans
Related