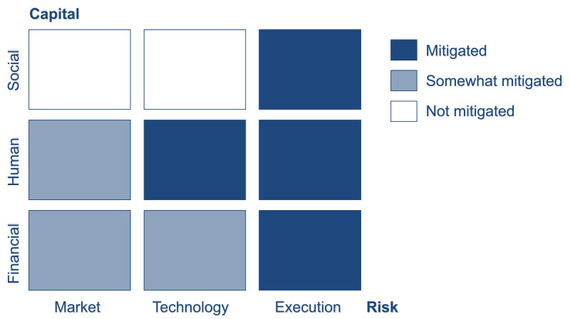 In the United States, for the first time since 1933, you do not have to earn more then $200k annually or be a millionaire to invest in startups. As long as the startup raises less than fifty million dollars annually, anyone can now get into the game at the ground level.
In the past, crowdfunding has been limited to pledging donations or pre-ordering products, on platforms, such as Kickstarter and Indiegogo. This has provided some capital for startups to complete product development and to manufacture their offerings. As of June 19th, 2015, Regulation A+ has made it legal to crowdfund actual investments and these investments can take place inexpensively on online platforms such as StartEngine and SeedInvest.
Although startups will have to follow strict rules and be transparent about what the business opportunity entails, outlier success stories tend to blind any investors to the huge inherent risk in new entrepreneurial endeavors. Inexperienced investors may therefore run the risk of being strung along. An investment opportunity can be completely legitimate and still fool even the smartest people since human perceptions of inherent risk and reward are distorted. Just take notice of the number of lottery tickets that are sold.
Studies of Silicon Valley venture capital firms show that eighty-two percent of first-time venture capital funded entrepreneurs fail and Stanford studies show that three-fourths of those remaining become the "Walking Dead," providing less than a four-fold return. Only one in four successes are labeled "Unicorns," that provide twelve fold or more returns on the initial investment. The prospective return is less than what the stock market would provide and, as we know, even those investments are deemed to be iffy.
If startups investments seem to be a gamble, it's because they are a gamble. In the first phases, only friends, fools and family can be convinced to invest. Knowing the entrepreneur personally provides some illusory sense of a guarantee that things will work out all right. However, if not personally related to the entrepreneur, what will then provide strangers with some level of guarantee for their investment beside illegal inside trading?
So, should a right-minded relatively inexperienced person stay clear of investing in startups? As with most things the answer is, it depends. Startups traditionally pass through four main phases: Proof of Principle, Proof of Concept, Proof of Market and Proof of Profit, as well as management and scalability. After completion of each phase, one then knows if that part of the business opportunity works or need rethinking or a complete pivot. If it works, risk has effectively been decreased and value of the startup increased.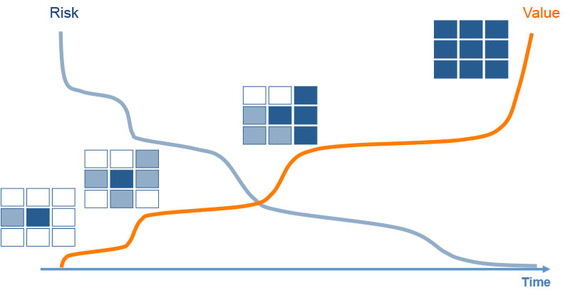 As an investor, the challenge is to balance one's personal risk-attitude with the nature of the venture and the phase in which one wishes to invest. There are three important types of risk: Market, Technology and Execution risk. To mitigate these, startups have three principal types of assets to their disposal: Financial, Human and Social Capital.
As the startup builds and applies its relevant assets to address the most critical risks, these risks are reduced and the value of the startup is increased. For any investor, the challenge is to compare risk with assets for the phase that the startup is in and then, and only then, decide to invest or wait for the risk to decrease. However, at the same time, one will observe the price of the startup going up, so, there really is no free lunch here and a balancing act will be required at all stages of development to maximize one's investment opportunity.
Calling all HuffPost superfans!
Sign up for membership to become a founding member and help shape HuffPost's next chapter