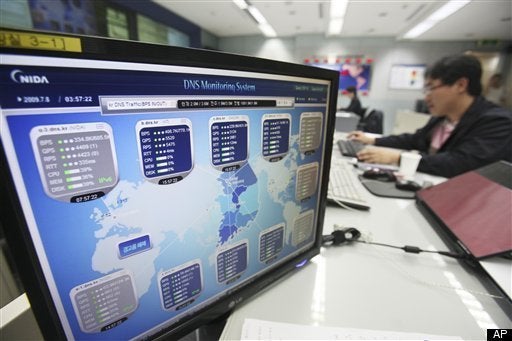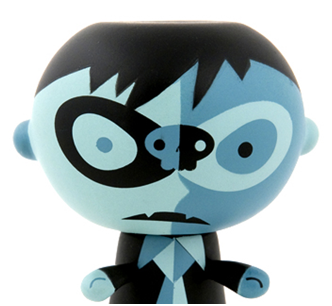 You know how the Internet has revolutionized the music world? How YouTube has plucked individuals out of obscurity and made them household names?
Perhaps it is now the art world's turn. Todd Wahnish, a young artist who works as an assistant at Jeff Koons' studio, and his soon to be wife Melissa Carroll, had an eye to use the Internet to help talent break through, when they began The Aarting Collection.
The art world remains one whereby a very select group of people determine what is valuable. Gallery owners and dealers basically develop 'the market'. They are the arbiters of taste; they select the artists deemed worthwhile, they promote their work, and control access. Thus, a market is created for collectors who can afford to 'get in the game'. The price gets set by a particular psychology that goes with owning a name and valuable piece of art, based not only on its merit, (the talent of the artist), but on a psychology and promotion of said art, and how it remains select, and limited.
To push these boundaries, Todd starts a new project. Being that designer toys are unique contemporary collectibles that are produced in limited editions and created by artists and designers, Todd decides to approach a major CEO of a toy company. With an aim to focusing on talent and fresh design, he lays out his ideas to said CEO to produce a new series with ideas that do not come from the already famous graffiti artists and illustrators, but rather to use designs from undiscovered talent. Met with the classic, "No offense, but I've never heard of you or your friends," he ploughs forward.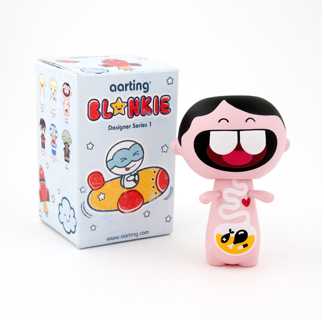 "Blankie"; a freestanding roughly 3" figure is born. Todd launches a modest website and puts the word out on a few forums and blogs, to encourage submissions. To his surprise, over 150 artists around the world submit designs. With the help of a programmer friend, designers can show and promote their work regardless of their access or understanding of technology, and he opens up a fair voting system. To his amazement, over 150,000 people vote, and 12 winners that he selects to put their designs on his series are from 10 different countries. Blankie: Series 1 is currently in stores around the world.
"Our overall goal is to democratize the tools of art production, distribution and consumption. If art is about trying to invent new definitions of skill, then the solution is simple; you have to re-write the rules of art and how it's consumed. I believe that using the tools of mass-production to spread original artwork helps artists push beyond the limitations imposed by the scarcity of wall space and the barrier of geographic location. It can create radical equality through talent, an equal distribution of power and active engagement by a global community."
To further this goal, they have recently started a Kickstarter.com campaign to help fund the second series.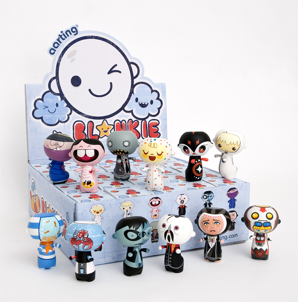 Blankies designed by PO! from Argentina and Cvele from Serbia. Photo credits: Cary Whittier.