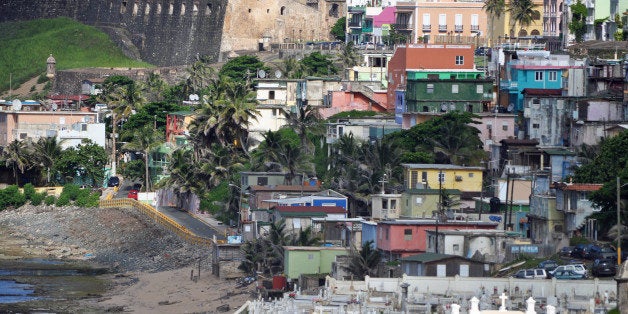 * Caribbean island's population dropped 1.5 percent in a year
* Exodus stings housing, schools and businesses
* Jobs scarcity, crime motivate many moves to mainland
Sept 10 (Reuters) - For generations, Puerto Ricans have been migrating to the mainland United States in search of a better life. But the Caribbean island's long recession has turned a steady flow into a torrent, stripping the territory of its young and educated population and pushing its economy into a deeper rut.
The effects are evident in the capital city of San Juan, where vacant offices dot its Golden Mile banking strip and blocks of empty condominiums have become eyesores marring its tropical beach front.
As U.S. citizens, Puerto Ricans are free to move to the mainland without legal restrictions, an option that tens of thousands of people - many of them young and well-educated - are now choosing.
In 2011 alone, the island lost a net 54,000 people, or nearly 1.5 percent of its population, as the economy weathered a sixth year of a recession that only ended in 2012.
"This is a worrisome picture for Puerto Rico," said Deepak Lamba-Nieves, research director at San Juan's Center for the New Economy think tank, who added that Puerto Rico's economy has shrunk by nearly 14 percent since 2006, and its labor force participation is among the lowest in the world.
Some economists estimate the outward flow has reduced the island's gross domestic product, now at $101 billion a year, by some $3 billion in the last decade, in part because of an increase in skilled Puerto Ricans leaving the island.
Its unemployment rate is worse than any U.S. state at 13.5 percent, U.S. Department of Labor data shows, and it's been stuck at 10 percent or higher for at least a decade.
"And you have all these other problems like crime," Lamba-Nieves said, "you are bound to see people looking for opportunities elsewhere."

Maria Luisa Monserrate can't put her finger on a single reason for her decision to leave the island for a new life on the mainland with her teenage son and toddler daughter.
"Long term, I know the job market is pretty hard," said the 35-year-old single mother, who is preparing to leave her job as an organizational development trainer and join a brother and sister settled in Minneapolis.
"The public safety issue is a big factor. I always have to look over my shoulder," she said. "There are better educational opportunities than I can afford here."
The island's murder rate runs six times that of the mainland, according to Michigan State University. Much of the violence is tied to illegal drug-trafficking, and Police Superintendent Hector Pesquera has said that the level of violence in Puerto Rico would spark an emergency declaration if it occurred elsewhere in the United States.
Statistics suggest young professionals are leaving the island in droves. The number of doctors and teachers getting on planes quadrupled in 2011, according a study entitled "Profile of the Migrant" by Puerto Rico's Institute of Statistics. At the same time, the median age of returnees is steadily rising.
"The graying of society occurs at an alarming rate in Puerto Rico," said Vincente Feliciano, an economist at Advantage Business Consulting. "The migration is up and down the socioeconomic scales, from neurosurgeons to house maids. The constant is that the migrants tend to be younger."
Puerto Rico's 1,500 public schools expect 415,000 to 420,000 children to enroll this school year, down from 441,000 students last year and more than 500,000 a decade ago, in part because birth rates are declining.
Puerto Rico's brain drain and its shrinking population have become fodder for headlines on the island.
Recent news that the family of a child actor featured in an economic development ad had moved to Florida brought an ironic twist to the worrisome trend.
The family later said the move is not permanent because the father, an engineer, has a temporary employment contract in Florida and keeps his home on the island.

The migratory wave shows few signs of letting up, with the U.S. Census Bureau projecting the population will drop to 2.3 million in 2050, compared with 3.7 million at present.
The 4.9 million Puerto Ricans living in the continental United States as of 2011 outnumbered those on the island by more than 1 million, according to the U.S. Census Bureau.
The effects are showing up in a wide range of statistics, including construction, housing, school enrollments and retail sales, according to economists and government data.
Government officials last month reported that sales-and-use taxes, generated largely by consumers, shrank to $553 million in fiscal 2013, down from $797 million five years earlier.
Sales of gasoline, electricity and cement dropped in July from a year earlier, according to government data released Aug. 30. Non-farm payroll employment that month dropped 3.7 percent to 889,400 from a year earlier, the federal Bureau of Labor Statistics said.
To be sure, funds sent home by more emigrants might help support the Puerto Rico's wobbly economy. But data on remittances by Puerto Ricans is not made available by the World Bank, which provides numbers for other countries. Local studies, however, have shown Puerto Ricans tend to send relatively low remittances back home, compared with emigrants from other countries in the region.
Regardless, depopulation has made it more difficult for the territory to reverse its economic decline and pay off debts of about $70 billion, which are far higher on a per capita basis than any mainland state government.
It is a situation that echoes the economic troubles that caused the financial crises of Detroit and Stockton, California, though, unlike those jurisdictions, Puerto Rico is ineligible for Chapter 9 municipal bankruptcy protection because any debt overhaul would have to be treated as a foreign obligation, analysts say.
Still, the outflow has stirred fears in the U.S. municipal bond market that a smaller, more impoverished population will have to repay Puerto Rico's massive debt. Reflecting the perceived risk, the island pays interest rates far higher than any state government. Yields of some Puerto Rico bonds spiked above 10 percent on Monday.
"We are seeing occur what occurred in Detroit. But it is not as severe a case as Detroit," said Dan Heckman, fixed income strategist at U.S. Bank Wealth Management. (Writing and reporting By Michael Connor in Miami; Additional reporting by a Reuters correspondent in San Juan; Editing by Tiziana Barghini and Tim Dobbyn)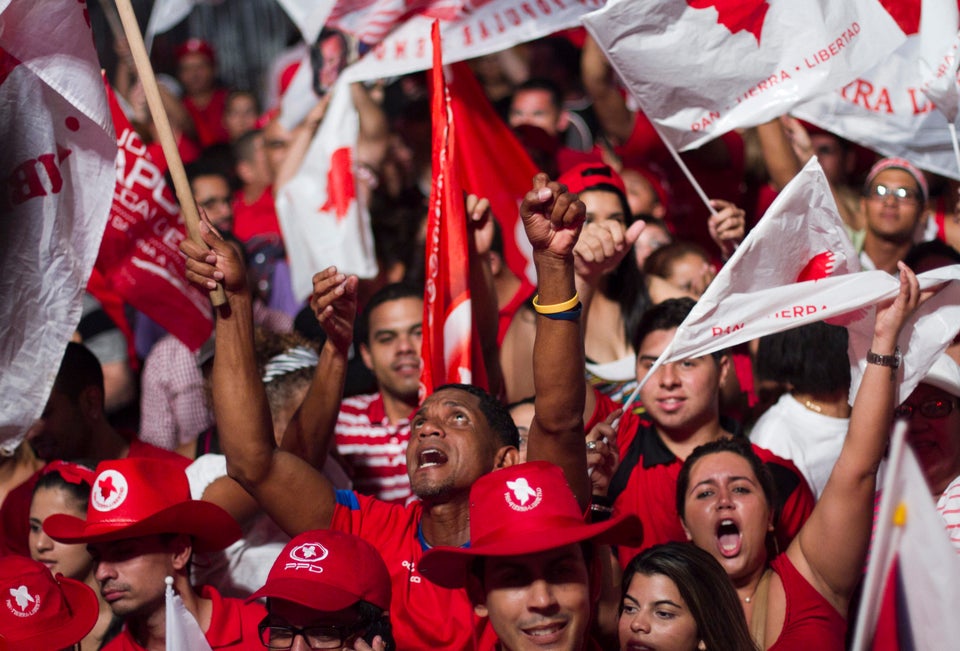 5 Reasons Why Puerto Rico Probably Won't Become The 51st State