 These are trying times for a certain rodent that supposedly helps to predict the weather.
Punxsutawney Phil, the famous Pennsylvania groundhog that let us all know in February that spring would come early after Phil emerged from his burrow and was not scared back in by his shadow, is wanted for fraud in Montgomery County, Md. after winter-like weather continued to infiltrate the Washington, D.C. area well into spring, according to DCist.
On Thursday, the Montgomery County Police Department sent out a tweet announcing that they are on the lookout for Phil:
The outcry of authorities demanding justice from the incorrect prediction Phil made in February has grown over the past week -- especially as a snowstorm blanketed much of the midwest and mid-Atlantic Monday morning.
The indictment, filed by Butler County Prosecuting Attorney Michael Gmoser, alleges that on or about February 02, 2013, at Gobbler's Knob, Punxsutawney Phil did purposely, and with prior calculation and design, cause the people to believe that Spring would come early.

"I woke up this morning and the wind was blowing, the snow was flying, the temperatures were falling, and I said 'Punxsutawney, you let us down,'" said Gmoser.
However, Phil's handler, Bill Deeley, president of the Punxsutawney Groundhog Club's Inner Circle, is taking the blame for the weather prediction gaffe.
Deeley told the Associated Press that, "I'm the guy that did it; I'll be the fall guy. It's not Phil's fault."
The Montgomery County Police search for Phil has thus far proved fruitless. The groundhog is still at-large and assumed to be holed up somewhere.
Related
Before You Go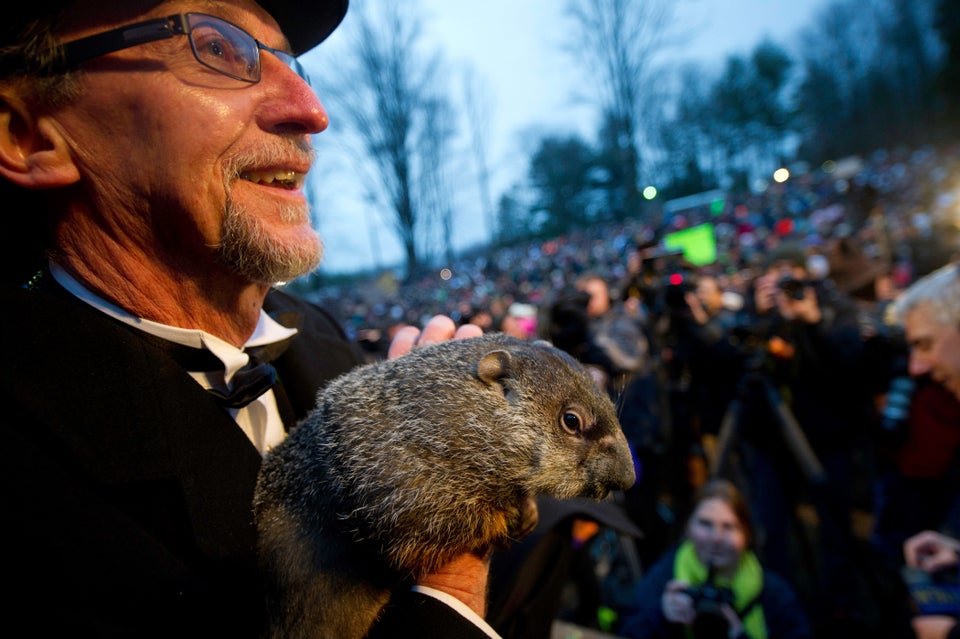 Groundhog Day Facts
Popular in the Community