On Friday, Instagram lover and Roots drummer, Questlove, took to the photo sharing site to show off his latest foodie adventure: a visit to Japanese chef Jiro Ono's famed Tokyo restaurant, Sukiyabashi Jiro.
"It was beyond awesome of him to grant me a photo," Questlove wrote in the description that accompanied this snap. "He seemed touched when he learned that I made a pilgrimage over here from the US after watching this film 10 times."
"I didn't want to "that guy" who Instagrams every bite," Questlove said; but with such culinary "magic" before he eyes, he insists he couldn't help himself: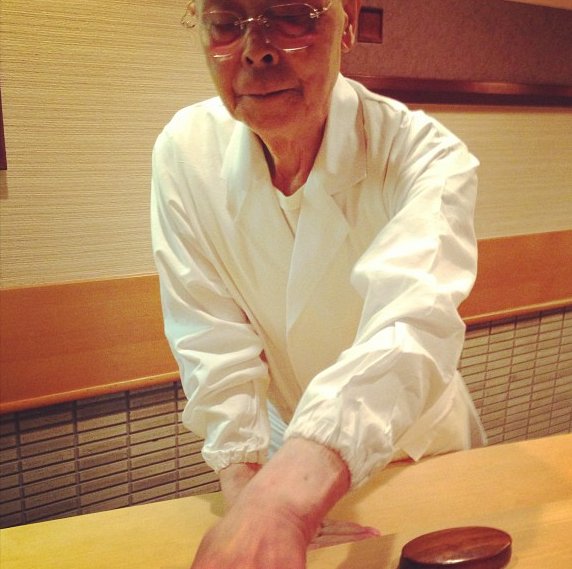 "Jiro coulda easily been a DJ yo. #questtojiro" (Credit: Instagram.com/questlove)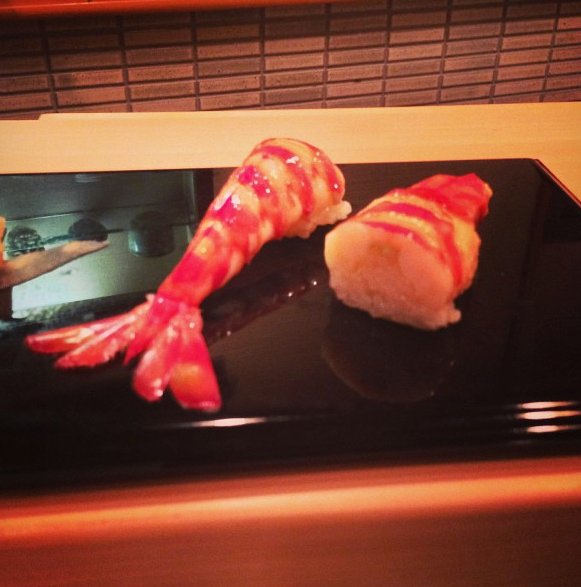 "The Kurumaebi (Boiled Prawn) the precision they used to cut this bad boy open ever so slightly. And stuffing it with his on lockdown special rice...these guys coulda EASILY been surgeons. It takes special skilled hands to cut the perfect slice of fish and hold the rice together." (Credit: Instagram.com/questlove)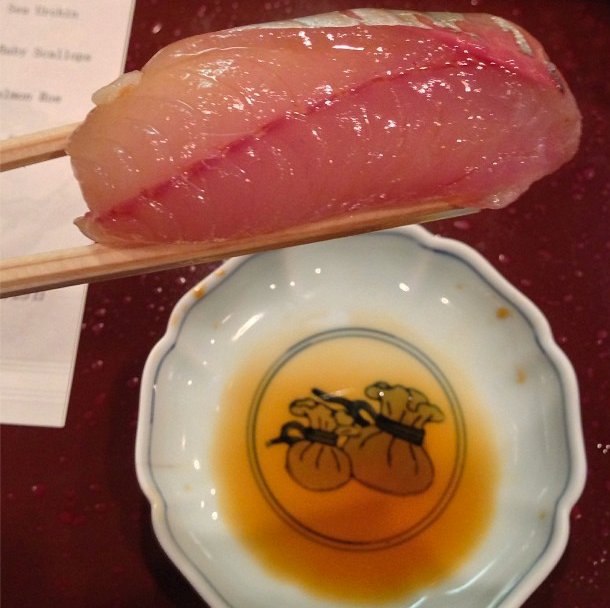 "I swear there is no filter. #questtojiro" (Credit: Instagram.com/questlove)
In 2011, Ono was thrust into the global spotlight after the release of the highly-acclaimed film "Jiro Dreams of Sushi." The documentary, which follows the story of the sushi master and his sons, had food lovers everywhere drooling in delight.
As a 2012 New York Post review of the film notes, Sukiyabashi Jiro is a Michelin three-star restaurant that serves only sushi. The restaurant is said to seat just 10 people at a time, and the wait for a coveted place at the octogenarian's eatery can be up to a month or more.
Also, with prices starting at 30,000 yen (about $330), Ono's fishy masterworks do not come cheap.
Questlove is no stranger to food porn. From dumplings to cakes, the musician has shared foodie snaps with his 163,000-plus Instagram followers before.
Mmmmm or meh? Tell us what you think of Questlove's latest foodie exploit in the comments below.