We didn't think it was possible but Quincy Jones just got a little more cool. Besides being the producer behind Michael Jackson's "Thriller" and father to Rashida Jones, the music industry legend is now fronting the Spring 2015 campaign for Buscemi.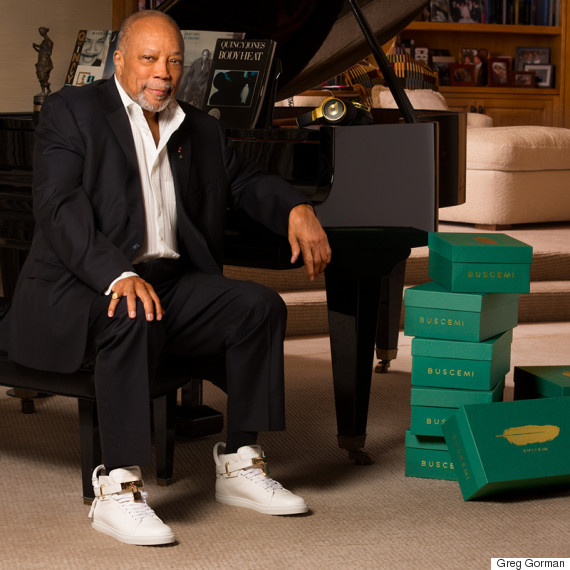 The luxury sneaker collection, helmed by Jon Buscemi (the cousin of actor Steve Buscemi), has just the right amount of flashy and highbrow style to suit Jones' legendary life and career.
"We've dreamt about featuring Quincy since the beginning. It just took two years to make it a reality," Buscemi told Footwear News.
The campaign images were captured by Greg Gorman and show the famed producer in his Los Angeles home wearing a selection of the pricey Italian-made sneakers, which retail from $740 to $1,245.
With so much swagger it's hard to believe that Jones just turned 82 years old. But if we've learned anything over the past few months, it's that fashion is having a huge senior moment. Just ask Baddie Winkle.
Here's a look at a few more images from the Spring 2015 Buscemi campaign. Do you love it?