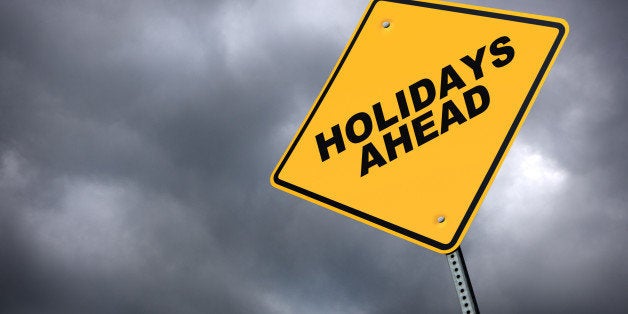 This is the season for parties, and without a plan they can wreak havoc on your health! Want the perfect way to approach them? Do you want to be able to ENJOY each party without feeling sick from eating too much junk and guilty from sabotaging your healthy lifestyle? Read on.
1. Early morning workout. Make sure to work out earlier in the day. Something aerobic (walking, jogging, swimming or a fitness class or DVD) is ideal, but ANYTHING is better than nothing.
2. Bring your own! If the party you are attending is a pitch in, you are in great shape. You can take a healthy dish that you enjoy. This also ensures that you will have something healthy to eat.
3. Drinks please. As soon as you arrive, start with a glass of water. If you plan on having alcohol, alternate between water and drinks and please don't overdo it. Drinking too much will lower your willpower and you'll just feel awful tomorrow!
4. One plate only. When you hit the buffet, fill your plate (but only once). Make sure 2/3 of your plate is veggies (the more colors the better). Save 1/3 for a few bites of whatever "special" treat you want to try.
5. Move away. Once you've eaten, move away from the food and keep a glass of water IN your hand. If your hands are busy and you are not near the food, you are much less likely to snack on a bite here and a bite there.
With a little thought and planning, you can make this your healthiest and happiest holiday season ever. By enjoying the holidays in a healthy way, you'll feel great about yourself and be able to enter the new year on a high note!
So, here's to a healthy and happy holiday season. Enjoy!