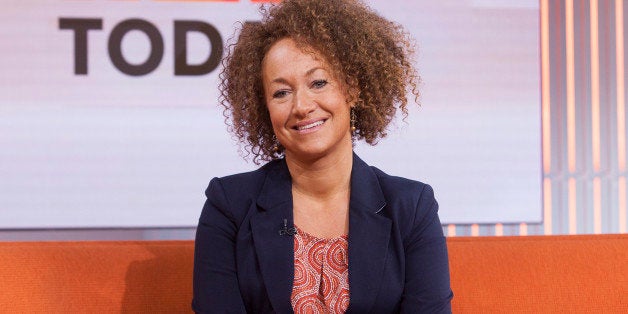 The Rachel Dolezal controversy comes just as I've found myself in the news for reporting the truth about black fathers as a white man.
In my new book, All In, I explain that by far, the majority of black dads are fantastic. They live with their kids and spend lots of time with them. In fact, of all dads who live with their kids, black fathers are the most involved. The CDC researcher I quote says these statistics mark "the debunking of the black-fathers-being-absent myth."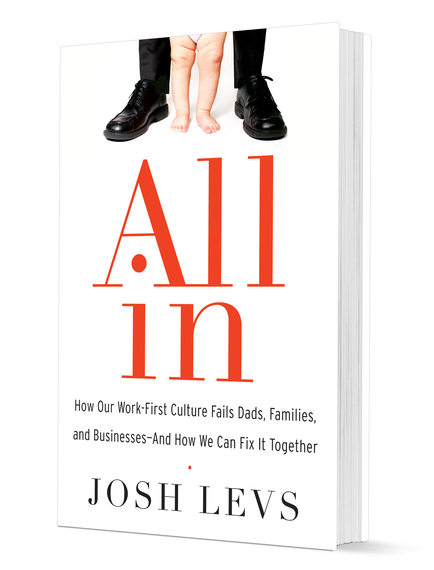 I also report the flip side, that fatherlessness is a bigger problem statistically in the African-American community than in other communities. Slightly more than half of black kids don't live with their fathers -- but that does not mean their fathers are not involved in their lives. (You get a very different image when you count kids rather than dads, partly because lots of absent dads go around having lots of kids. It's a complex picture, which I explain in the book.)
From a shoutout by Charles M. Blow in the New York Times to interviews with Roland Martin on radio and TV for NewsOne, I've found fantastic reception to this reporting.
In a couple of cases, I've been been the subject of a perfectly natural and legitimate question: Why are we hearing about this from a white guy? Michael Smerconish (also white) broached this question directly to me in a terrific conversation on his radio program, asking why he had never heard this from African-American leaders. ("Because they don't know either, in many cases," I explained, citing the prevalence of the myth and of statistics taken out of context.)
And after my great interview with Benjamin Dixon for Your Black World, he asked a panel of guests, "Why are we having to hear about it from one of our white brothers?"
There's nothing wrong with these questions -- they're good questions. To be fair, there certainly are scholars and bloggers inside the African-American community who have pushed similar messages. Still, many people simply have never heard these facts.
I've never felt my skin color or racial background preclude me from being able to report on the black community. Issues facing the African-American community are American issues, just like any other issues. They affect us all. Some of the first awards I won as a journalist for public radio were from the National Association of Black Journalists and its Atlanta chapter.
Of course, I've also never pretended that I know from personal experience what it is to grow up black in America.
I don't pretend to know anything about Ms. Dolezal, her psyche, or self-identification. (See what she told NBC's Today here.)
But I hope that in the fallout, we don't lose a critical message: In America anyone, from any background, can be welcome to join a fight for truth and justice.
REAL LIFE. REAL NEWS. REAL VOICES.
Help us tell more of the stories that matter from voices that too often remain unheard.