Rachel Maddow blasted Mitt Romney over his relationship with the press on Wednesday, after his campaign's most recent clash with reporters.
She began the segment with some of the burning questions she had for the candidate. She said she was putting them out there in hopes that someone who gets to talk to Romney will ask them.
"It is really hard to get answers of any kind on political questions from Mr. Romney mostly because Mr. Romney almost never takes questions from the press," she remarked. She said that "Romney's chronic press avoidance" caused the "final horrible gaffe" on his "gaffe-ridden" trip abroad this week.
Maddow was referring to a Romney aide cursing out the press for shouting questions at Romney on Wednesday. Traveling press secretary Rick Gorka told reporters, "Kiss my ass, this is a holy site for the Polish people. Show some respect."
"Gotta love the press guy saying 'show some respect,' 'kiss my a--,' Maddow observed.
She also hit the campaign for giving the press corps "zero access" to Romney on the trip, pointing out that the candidate took just three questions over the course of seven days.
Then, Maddow warned Romney against the approach he taken with the media thus far. "If it looks like you are running away from the press and not just against the press... it makes you look like you are afraid. What it looks like right now is that you are running from the press," she said. "Not answering is worse for your campaign than whatever the answers could be, unless of course the answers themselves are way worse than anything we could yet imagine."

Before You Go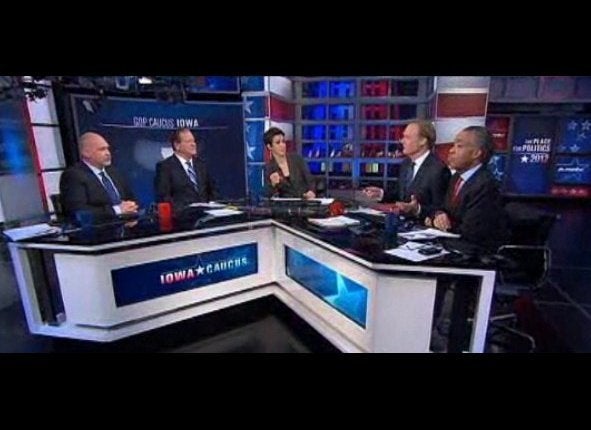 Rachel Maddow
Popular in the Community