UPDATE 2/27/17: An attorney who represents a diner accused of leaving a racist note on a restaurant receipt said the incident never happened.
A black waitress in Virginia was refused a tip because of the color of her skin, according to a receipt posted online by the Loudoun County NAACP.
The NAACP said it had confirmed the incident with both the waitress and the restaurant manager.
"It's real," Anita's president Thomas Tellez told the Loudoun Times-Mirror. "It did happen."
Tellez told Fox 5 DC that he'd never seen anything like it during his 42 years of running family restaurants.
Will Estrada, Loudoun's Republican chair, denounced the racist customers:
Carter said that if the couple came back, she'd serve them again.
Before You Go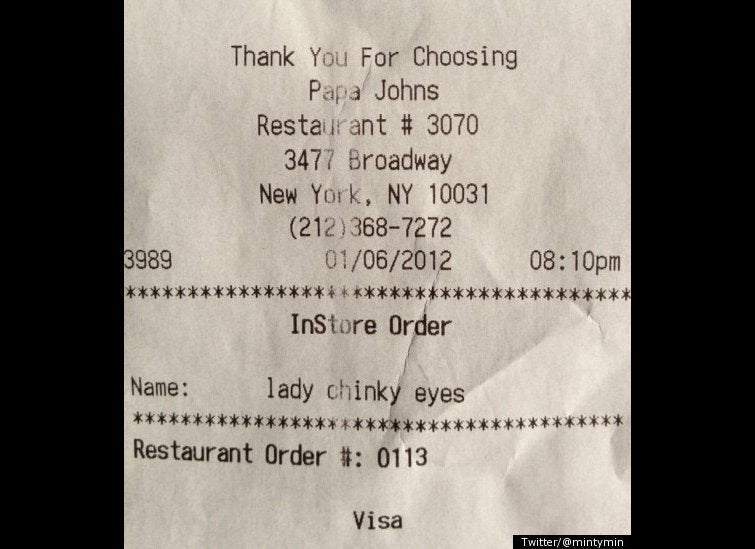 Outrageous Receipts (EXPLICIT LANGUAGE)
Popular in the Community