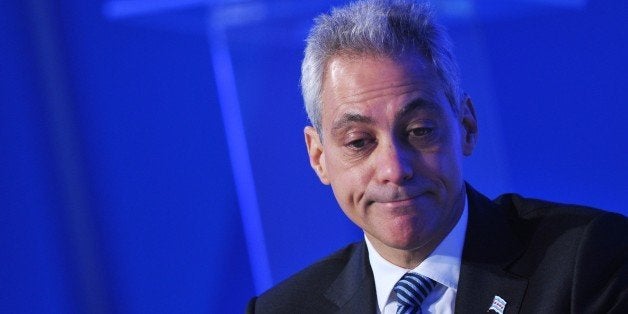 WASHINGTON -- Chicago voters re-elected Democratic Mayor Rahm Emanuel in a runoff race on April 7, the culmination of an expensive election campaign. But although Emanuel emerged from the runoff with a twelve-point victory over Cook County Commissioner Jesus "Chuy" Garcia (D), the mayor's support on the city council shrunk as a number of strong allies lost re-election or found themselves fighting uphill battles in recounts.
It wasn't supposed to be this way. In 2014, Emanuel supporters created a super PAC called Chicago Forward that was designed to support the mayor, defeat the limited council opposition to his policies and protect pro-Emanuel incumbents in need of support. Despite backing at least 25 winners in the aldermanic elections, however, Chicago Forward failed in its ultimate goal: to cow those on the council who oppose Emanuel's agenda.
The majority of the races in which Chicago Forward-backed candidates won were decided without heading to runoff elections. However, in all three races where the group challenged a progressive incumbent, the incumbent won. Chicago Forward-backed candidates also lost, or are trailing ahead of recounts, in six of the ten runoff races in which the group backed an incumbent. These losses will likely lead to at least a 50 percent increase in the progressive opposition to Emanuel in the council's next term.
"Basically, they did pretty poorly," said Dick Simpson, a political science professor at the University of Illinois at Chicago and a former Chicago alderman. "They focused on trying to defeat incumbents and they lost all of those races."
The Progressive Caucus -- which numbered eight members in the council's last term and is expected to reach at least 11 after all the results are in -- is emboldened by the results.
"I'm looking for what we can get done now," said Joanna Klonsky, communications director for the Progressive Caucus.
The losses raised questions about Chicago Forward's strategy in the election. Two sources who worked with the super PAC and asked not to be identified found the approach wanting, as did the group's progressive opponents.
"Some of the strategy was confusing to me, at best," said David Miranda, campaign manager for Alderman John Arena, the leader of the Progressive Caucus. Although Chicago Forward spent more than $41,993 against Arena, he went on to win with 54% of the vote.
Miranda said that the alderman and his campaign were reassured by data showing that undecideds would swing towards them, and that Chicago Forward should have seen the same thing. But rather than shifting those funds to a different race to help a floundering incumbent, the super PAC increased its spending against Arena during the runoff.
"I don't know why they were spending money against Alderman Arena," Miranda said.
According to a source in Chicago Forward's leadership, the group felt that spending on Arena's race would attract money from the union groups it was battling, thereby diverting those groups' money away from other races. This, of course, meant Chicago Forward had to do the same thing with its funds.
Meanwhile, Chicago Forward also reduced its support for a number of endorsed candidates after investing significant amounts in them during the pre-runoff primary elections. Aldermen Deborah Graham, John Pope and Natasha Holmes all received significantly less support from the super PAC for their runoff elections -- in which they needed the funds more urgently -- than for their primary races. All three either lost or are seeking recounts.
Source: Illinois State Board of Elections.
Then there is the loss of Alderman and Chicago Vice-Mayor Ray Suarez, one of Emanuel's biggest boosters on the council. Chicago Forward only spent $2,965 on Suarez's re-election, none of which went to his runoff campaign. Suarez lost narrowly in the runoff, receiving 49% of the vote. The group chose to pass on Suarez's race because the incumbent had $1 million in the bank and didn't think he needed the help.
At the same time, Chicago Forward spent more than $25,000 to support Patrick Daley Thompson, the grandson of former Mayor Richard J. Daley and nephew to former Mayor Richard M. Daley, in his successful bid for an open alderman seat -- even though Thompson faced weak opposition and union groups spent little money against him.
But the super PAC's oddest strategic choice of all was the decision to spend the vast majority of its money to help Emanuel's own runoff campaign. Chicago Forward spent $2.7 million on the mayoral race, almost all during the runoff period. (The group's total spending on Chicago races in this cycle was $3.8 million.)
This decision was made after Emanuel was forced into an unexpected runoff, and those running Chicago Forward felt they had to step in to back the mayor.
While the super PAC was created with an intent to support Emanuel, the spending choices were nonetheless odd because Emanuel was already freed from contribution limits, thanks to a conservative opponent who opted to self-fund. The main benefit of a super PAC is that it can raise unlimited contributions. But since Emanuel was able to raise unlimited contributions regardless, it made little sense to route money to his race through a super PAC when it could have gone directly to his campaign.
In total, seven incumbent pro-Emanuel aldermen backed by Chicago Forward lost their re-election bids or are trailing as they head to recounts, while all three Progressive Caucus incumbents targeted by the group won. The caucus is expected to increase its ranks in the council from eight -- out of a 50-member city council -- to at least 11, with the strong possibility of eclipsing a dozen.
Becky Carroll, executive director of Chicago Forward, defended the super PAC's efforts, noting that the group reached more than 1 million voters through its spending campaign. "We're batting nearly .700 with at least 25 Aldermanic wins and likely more after four remaining undecided races become final," she said in a statement.
"Chicago voters ultimately rejected much of the vitriolic rhetoric injected into these races and instead sent a message that they want leaders who are willing to work together and forge ideas that will move the city through the many long-term challenges it faces," Carroll continued. "And the Mayor's support among the City Council remains solid with an overwhelming majority of aldermen and aldermen-elect."
Still, this shift was likely not what Emanuel and his allies anticipated after corralling huge sums of money into Chicago Forward from Chicago-area hedge fund executives like Grosvenor Capital Management's Michael Sacks and Citadel's Ken Griffin to counter the large sums spent against them by union-funded groups backing Progressive Caucus policies.
Klonsky said that a number of aldermen who had previously feared ending up on the mayor's wrong side will now be more open to working with the progressives.
"Right now we can broaden that coalition," Klonsky said. "It's a big opportunity. It's a great time for aldermen to break out of their silos."
The Progressive Caucus hopes that it can bring in new support to help pass a number of its policy priorities, including mandating earned sick leave for workers, rolling back a host of recently enacted regressive fees and penalties, and increasing the minimum wage by a greater amount and more quickly than Emanuel's plan to raise the wage to $13 per hour by 2018.
Throughout Emanuel's first term as mayor, Progressive Caucus aldermen clashed with the mayor's office over a range of issues, including school closings, the size of a minimum wage increase, the sell-off of pension funds to hedge funds and the privatization of city assets.
"He still has enough votes to win," Simpson said of Emanuel, "but the opposition will be much more substantial."
More to the point, Simpson says, is what the election results mean for the mayor: "He remains in office, but he isn't invincible."
CLARIFICATION: Language has been amended to clarify that Chicago Forward targeted three progressive incumbents who went on to win, but did not endorse those incumbents' opponents.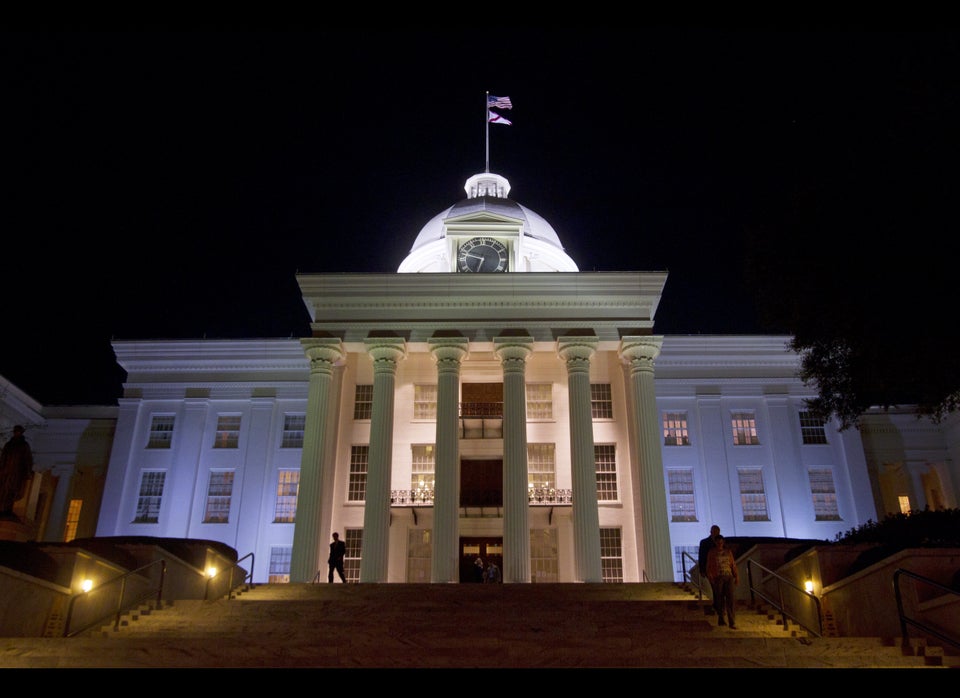 U.S. State Capitol Buildings
Popular in the Community