The last few days of the holy month of Ramadan are supposed to be a joyous time of the year for American Muslims. Spiritually, it's believed to be a time when God blesses and forgives. The holiday that marks the end of Ramadan, Eid al-Fitr, is observed with prayers, food, gifts, and community bonding.
But this year, as Muslims await the beginning of Eid on Sunday or Monday, some are also full of anxiety about safety. Mosques hold special prayers and other activities during the final days of Ramadan, and attendance at worship centers swells, making mosque leaders especially concerned about security.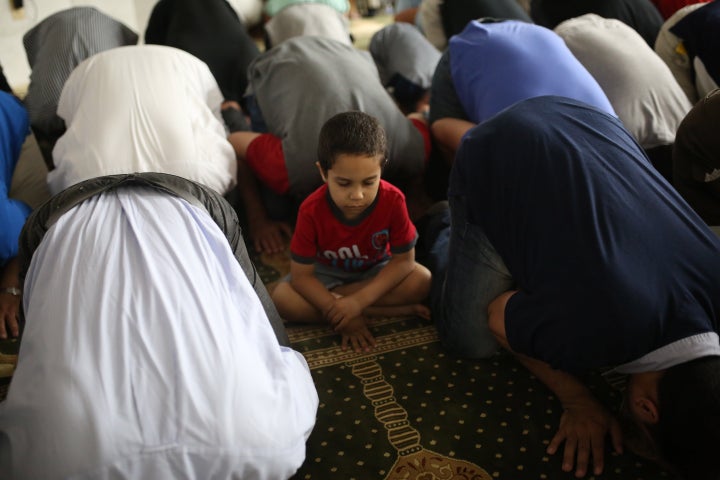 American mosques have been targets for vandalism and other criminal acts for more than a decade. Many have responded by installing elaborate security systems with cameras and alarms in their worship spaces, and training members to watch for suspicious behavior. 
But over the past year, there's been a dramatic uptick in anti-Muslim hate crime and rhetoric. The Council on American-Islamic Relations, an advocacy organization, recorded a 57-percent rise in anti-Muslim bias incidents in 2016 from the year before. This included acts of vandalism and arson against mosques. 
Since Ramadan began on May 26, CAIR has recorded eight possible attacks on mosques. Zainab Arain, coordinator of CAIR's department to monitor and combat Islamophobia, told HuffPost that the frequency of the anti-mosque incidents during Ramadan seemed comparable with the rest of the year. 
On Monday, CAIR called on Muslim communities to take extra security measures for the end o Ramadan and for Eid ― including requesting extra police patrols and hiring private security officers authorized to carry firearms. 
"Because of the recent spike in hate incidents ― particularly those targeting American Muslim women and girls ― and because Islamic religious institutions have been targeted recently in the United States, Canada and the United Kingdom, we urge local communities to implement increased security measures during end-of-Ramadan activities and through the Eid ul-Fitr holiday that follows," Nihad Awad, CAIR's national executive director, said in a statement.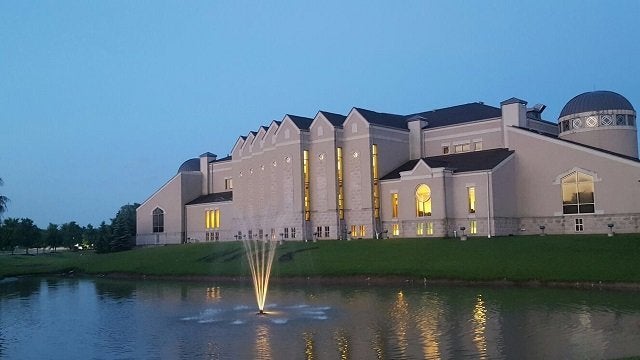 The Noor Islamic Cultural Center is a large complex in Dublin, Ohio, that serves a diverse community of Muslims in the central part of the state. Imran Malik, the center's outreach director and president, told HuffPost the center began receiving threatening phone calls and hate mail about three years ago.
Mosque leaders have worked hard since then to put safety measures into place, upgrading cameras and alarms, and hiring private armed and unarmed security guards during big events. 
Security concerns become even more important during the last few days of Ramadan, when Malik estimated as many as 3,000 people attend services at the mosque daily. During the holy month, security costs reach $600 per night, he said. But during the last 10 nights of the month, costs soar to about $1,000 per night, he said. 
Malik said the center spends up to $70,000 per year on security. The added cost has "taken a significant toll on our finances," Malik said. But mosque leaders want to make sure everyone coming to the center feels safe.
"Luckily, so far we haven't run into any issues," Malik said. "But we don't want to stay at ease and then have something bad happen. We always want to be proactive."
Mosque leaders in other parts of the country also prioritize security during Ramadan.  
Imam Talib M. Shareef, of The Nation's Mosque, Masjid Muhammad, in Washington, D.C., said he's asked local police to be at the mosque during Eid, in addition to a volunteer community-based security team. 
Kalim Ahmed, a board member at the Islamic Society of Western Maryland, told HuffPost the attacks in Virginia and London have "escalated" Muslims' fears about safety, both individually and when they come together. 
Ahmed said his mosque has installed security cameras, an alarm system, and a large metal entrance gate. Leaders have asked law enforcement to patrol the area, and have recruited community volunteers to stay on the lookout for suspicious activity.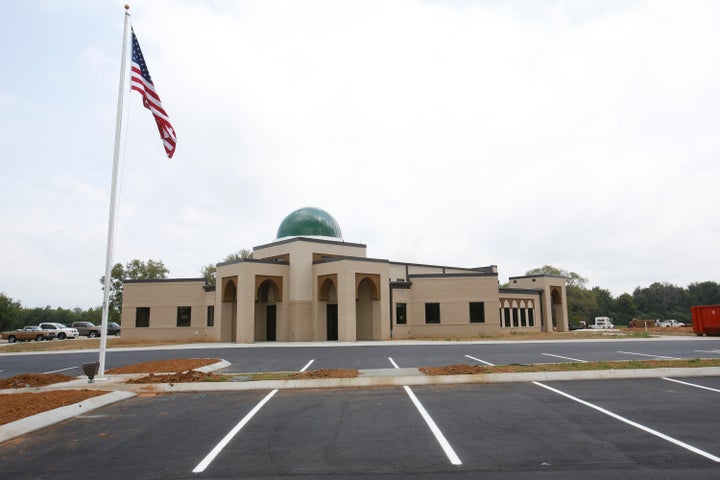 Saleh M. Sbenaty, a spokesman for the Islamic Center Of Murfreesboro in Tennessee, said the 35-year-old religious congregation began having security troubles after purchasing land for a permanent mosque. 
Sbenaty said the mosque, which was completed in 2012, has already installed a video system and door-entry security. During Ramadan, leaders usually take extra security measures, including limiting points of entry, hiring a private security guard, and giving volunteers the task of being vigilant during services. 
Sbenaty said that tragic events like the Virginia slaying and the attack on the London mosque put his community "on edge, especially because we live on the outskirt of a small city in Middle Tennessee.
"Our center has endured seven years of harassments, bomb threats, arson, threats and so on and so forth," Sbenaty said. 
The Islamic Center of Nashville has taken efforts this year to maintain its close relationship with local law enforcement. Rashed Fakhruddin, the center's president, told HuffPost that new police cadets visited the center earlier this Ramadan during a bus tour to learn about the city's diversity. 
The center has requested extra patrols during this year's Ramadan and Eid, Fakhruddin said.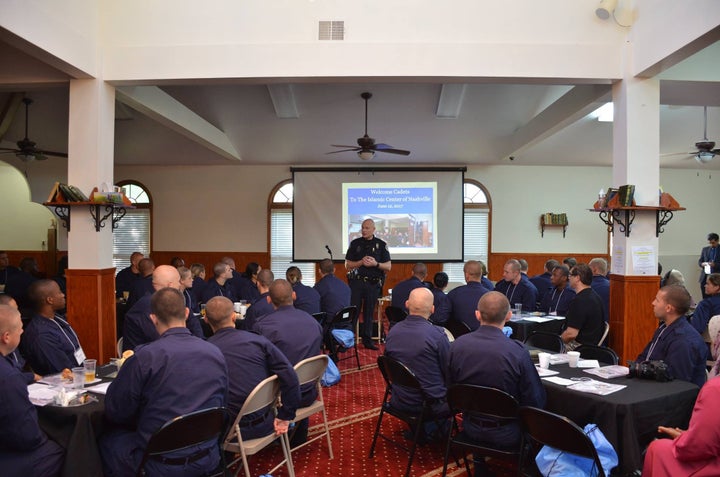 Despite the security concerns of American Muslims, President Donald Trump hasn't addressed the issue. 
Malik, the leader from Ohio, said that he believes America's elected leaders are responsible for safeguarding the rights and safety of Muslim Americans and other minorities.
"The Muslim community overall, throughout the nation, would appreciate such a [condemnation] from the president," Malik said. It would be a sign that "the president is concerned about the security of not only one ethnicity, but everyone who has chosen America as their home."
But others, like Sbenaty, believe such talk wouldn't be enough. What American Muslims need are actions that will correct Islamophobic rhetoric and stop alienating religious minorities, he said.
"Words will not be adequate, enough damage has been already done," Sbenaty said.
REAL LIFE. REAL NEWS. REAL VOICES.
Help us tell more of the stories that matter from voices that too often remain unheard.
BEFORE YOU GO
PHOTO GALLERY
Vigils For Nabra Hassanen