 WASHINGTON -- A group of Republicans in Congress who want to dramatically restrict information gathering by the U.S. Census Bureau is trying to pass a measure that was already passed and signed into law more than 36 years ago.
Led by Rep. Ted Poe of Texas and Sen. Rand Paul of Kentucky, the group offered bills Thursday to make responding to the American Community Survey (ACS) optional. The legislation includes one provision that was previously enacted on Oct. 17, 1976.
The measure would, again, make it illegal for the Census Bureau to demand answers from people about religion.
(c)(1) Notwithstanding any other provision under this title--
'(A) no person may be compelled to disclose information relative to the person's religious beliefs or to membership in a religious body;
(c) Notwithstanding any other provision of this title, no person shall be compelled to disclose information relative to his religious beliefs or to membership in a religious body.
It is unclear why the lawmakers think this prohibition needs to be passed for a second time. A press release about the measure mentions only the section of the bill that would render the ACS optional. The offices of Poe and Paul did not answer emailed questions as to why the religion provision was necessary.
The broader bill continues the efforts of some conservatives to end the ACS, which surveys more than 3 million households a year in an effort to update data gathered in the much larger decennial census. The information helps the government to assess the current needs of the U.S. population and to accurately distribute federal dollars. For example, the 14 largest counties in Poe's state of Texas received more than $14 billion in federal funding in 2008 based on ACS data, according to a recent Brookings Institution study.
A House bill that tried to end the survey last year went nowhere in the Senate.
In the press release, Paul and Poe argued that their more modest approach is necessary because the ACS is simply too intrusive.
"The Federal Government has no right to force Americans to tell the government personal information that they are uncomfortable providing just because the federal government says so," said Poe.
"This bill seeks to protect citizens and addresses concerns about the level of personal information collected by the American Community Survey," said Paul. "By making this survey voluntary, people would have the opportunity to decide what, if any, information they share with the government."
Because people are currently legally bound to answer the ACS, response rates are very high, usually better than 97 percent. Census advocates have long argued that switching to an optional system would make the survey more expensive and less accurate.
Indeed, Canada switched to an optional survey for its census after 2006 and faced just that problem. According to Canada's own evaluation, officials had to reach out to many more people -- 1 out of 3 Canadians instead of 1 out of 5 -- in order to achieve a response rate that nonetheless fell from 94 percent to 77 percent.
Michael McAuliff covers Congress and politics for The Huffington Post. Talk to him on Facebook.

Before You Go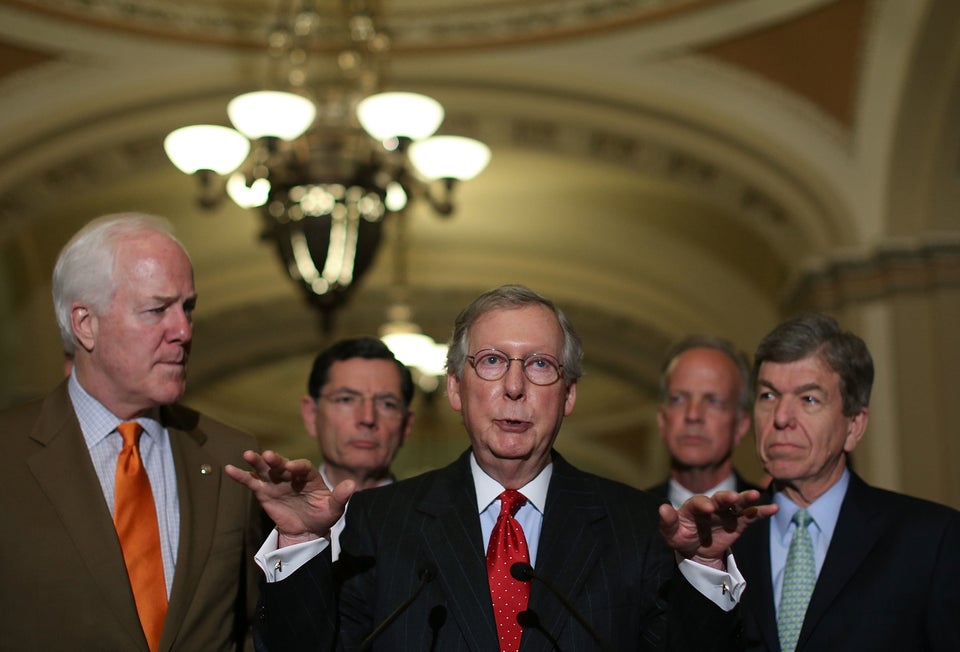 The Strongest Conservatives In Congress
Popular in the Community