This week the internet was all "whaaaat?" when rap royalty Wu-Tang Clan announced their plans to release a new album. Allow us to clarify, by "release an album" we mean actually release a single album, with only one copy in existence, entitled "Once Upon A Time In Shaolin." To top it off, the secret double-album comes encased in an engraved silver and nickel box by British-Moroccan artist Yahya.
"We're about to put out a piece of art like nobody else has done in the history of [modern] music," Robert "RZA" Diggs told Forbes. "We're making a single-sale collector's item. This is like somebody having the scepter of an Egyptian king." The album, which is expected to sell for millions, will travel to galleries and art museums including the Tate Modern before the big sale. Basically, Wu-Tang is transforming their work from a commercial good into a priceless objet d'art up there with the likes of Monet and the gang.
Wu-Tang's experimental and controversial foray into the realm of fine art made us think about rap's other titans who've similarly taken a dip in the art world's waters. Perhaps surprisingly, there are a lot of them. While the big names on top seem to dabble in art as a means of proving their prestige, the newer emerging talents more organically meld art and rap, turning the two disparate fields into a hybrid form of expression. Take a look at our primer below.
1. Kanye West. The polyglot.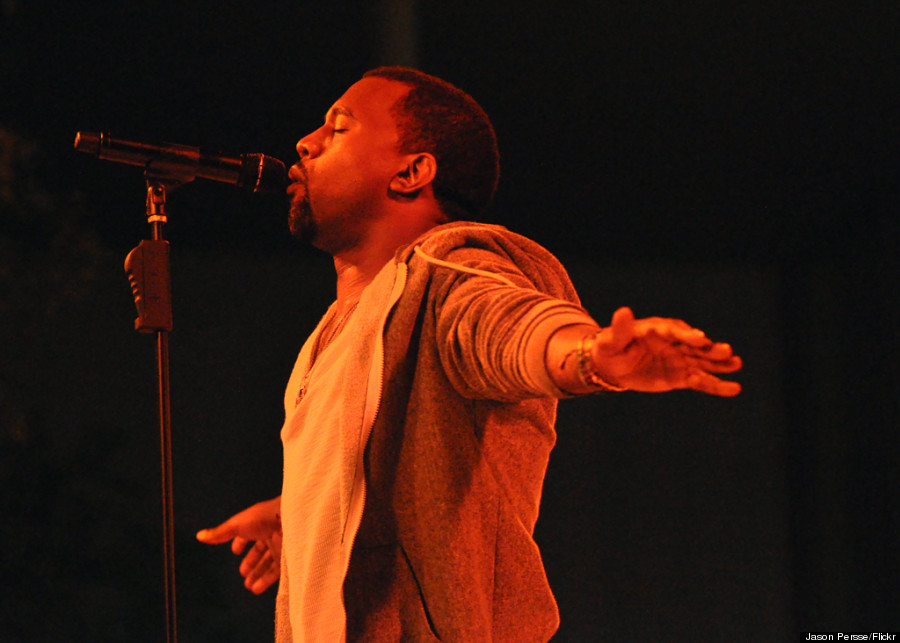 Recently dubbed a "creative polyglot" by Vogue, West has been at the forefront of art and rap's love affair for years. From his 34-minute music video for "Runaway" to his stunning moving painting of a music video for "Power," a collaboration with Marco Brambilla, West's works often dabble in the sphere of visual art. This year at Art Basel Miami Beach he took his creative caché to the next level, both engaging in a design dialogue with Jacques Herzog and not showing up for participating in a performance piece with artist Vanessa Beecroft. To top it all off, art critic Jerry Saltz dubbed him the face of the "new uncanny."
2. Pharrell Williams. The honorary art darling. Pharrell loves the art world so much he made his own YouTube show about it, interviewing art world heavyweights like David Salle and KAWS on his series ARTST TALKS. He's also collaborated with Takashi Murakami on a jewel-filled sculpture depicting simple pleasures like Pepsi and Doritos, and co-curated "This Is Not A Toy," an exhibition exploring the intersection of toys and art. Also, his obsession with large hats has got to be some sort of artistic statement, right?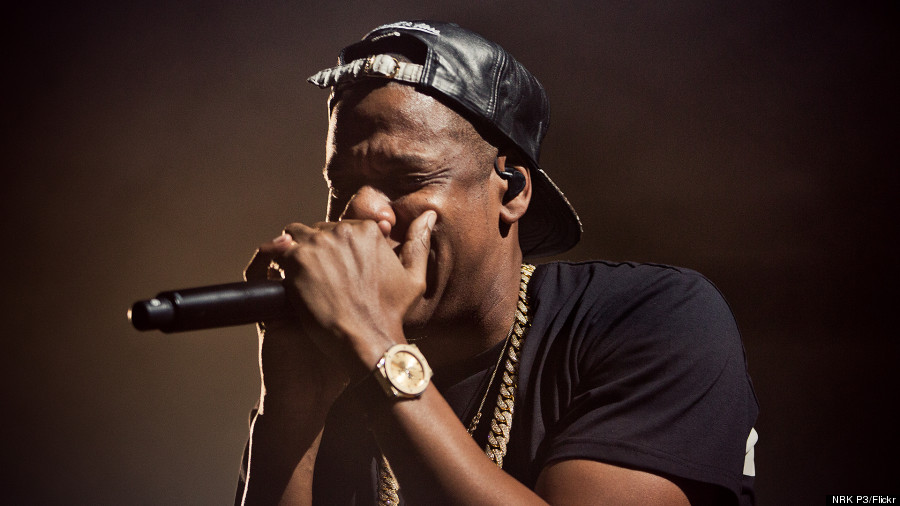 After rapping about how much art he owns over and over and over again, Jay Z shoved his way into the art world by gathering most of the New York art scene to dance with him in his "Picasso Baby" video. Jay rapped for six hours with the likes of Jerry Saltz, Lawrence Weiner and Mickalene Thomas, and engaged the almighty Marina Abramovic in an epic dance-off resulting in a pretty boring music video.
4. Yung Jake. The net artist.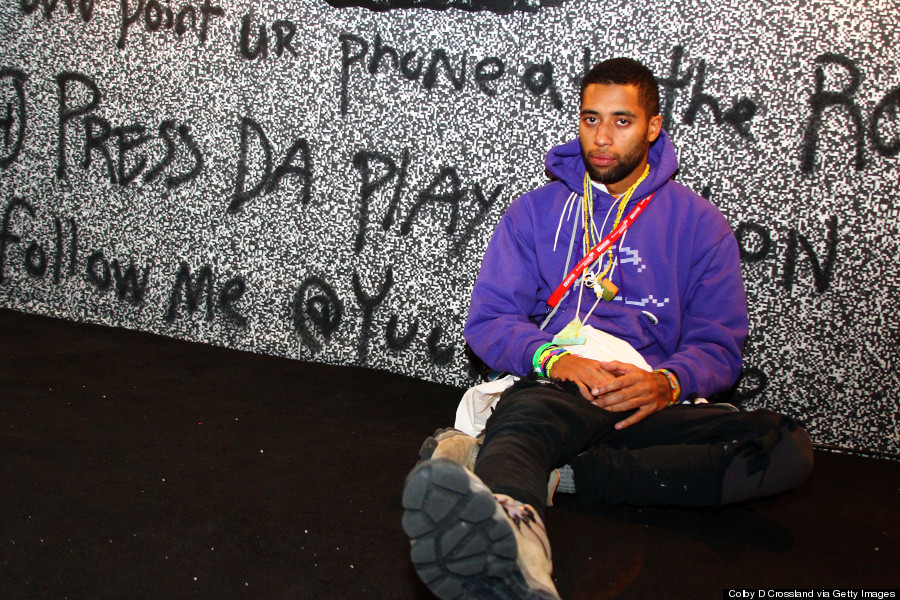 Yung Jake is probably the only person on this list who considers himself a visual artist first, rapper second. The Cal Arts grad wowed the internet with his 2011 video for "Datamosh" which featured video art glitches in all their oozing, pixelated glory. A year later he killed it with "E.m-bed.de/d," a music video experience that's as meta as it gets, taking over your browser, bombarding you with virtual visuals and namedropping insider art lingo like Ryder Ripps and Art F City. The video was featured in Sundance's New Frontier Art Festival this year. Also be sure to check out "Unfollow" on MOCAtv!
5. Chris Brown. The rabble-rouser. 6. Riff Raff. The unexpected critic. 7. Zebra Katz. The performance artist.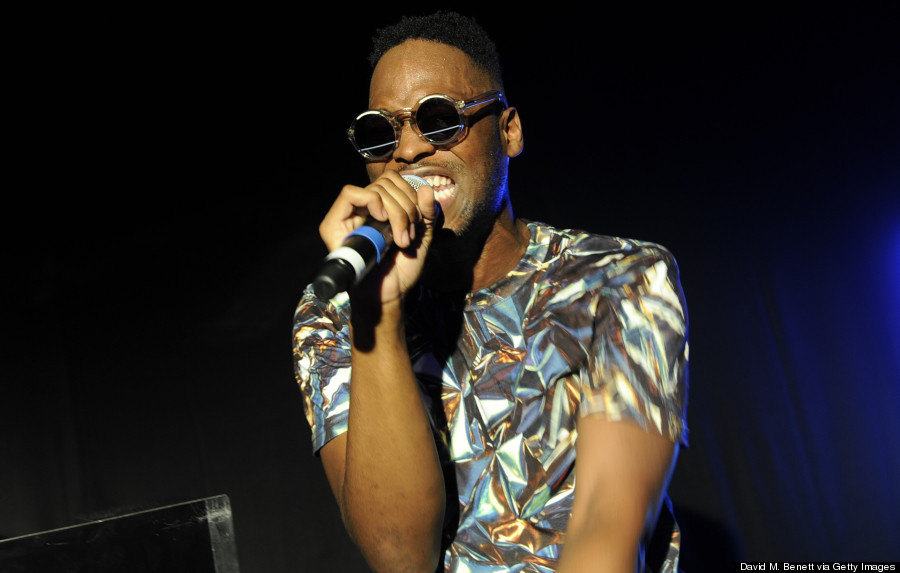 The identity of Zebra Katz was conceived of by Ojay Morgan as part of a senior thesis project at Eugene Lang College at The New School for Liberal Arts. His song "Ima Read," which served as the soundtrack to a Rick Owens fashion show, is an homage to the cult voguing doc "Paris Is Burning." Katz was also featured at Art Basel Miami Beach in a performance piece hybrid opera called "Love Focused Like A Laser Beam" alongside Matthew Stone, Andre J and Kelala.
8. Brooke Candy. The futuristic feminist.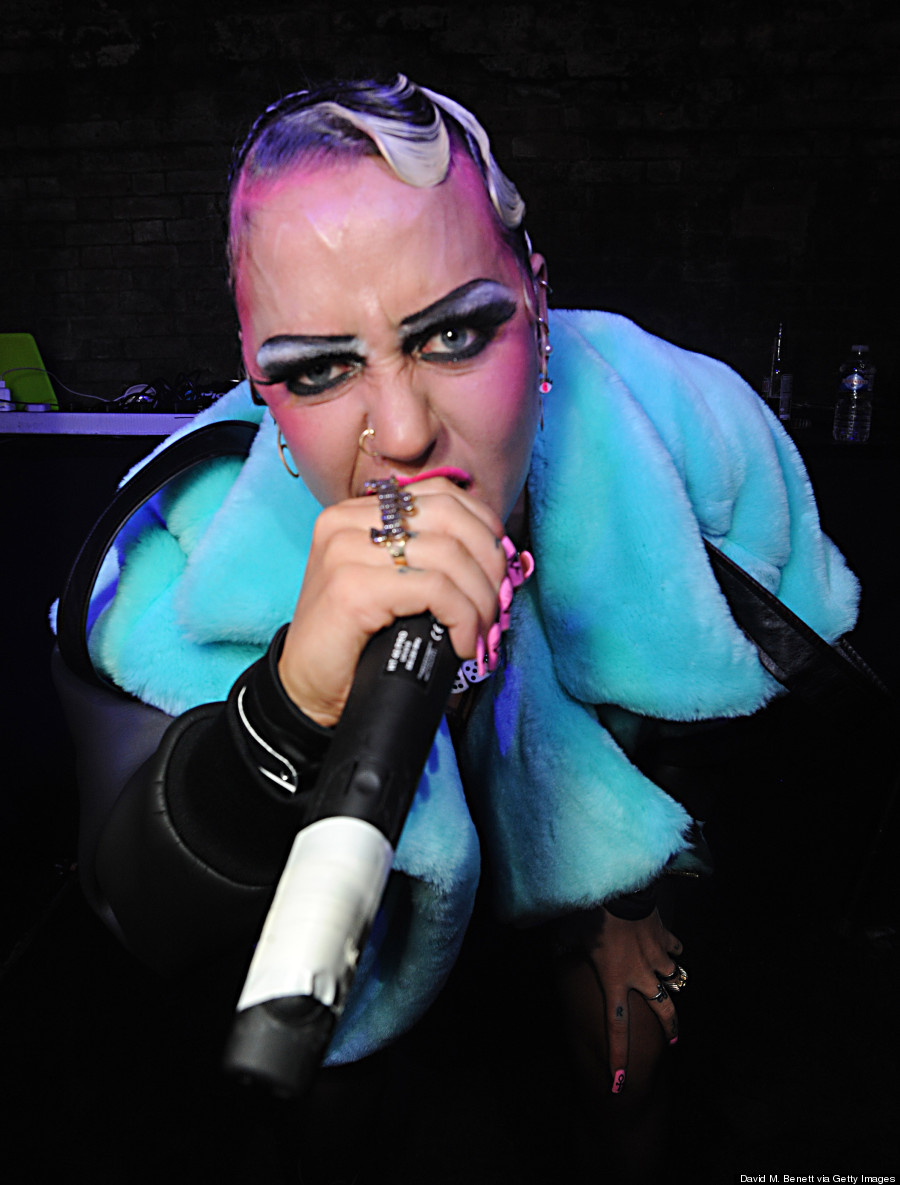 9. Die Antwoord. The freaks.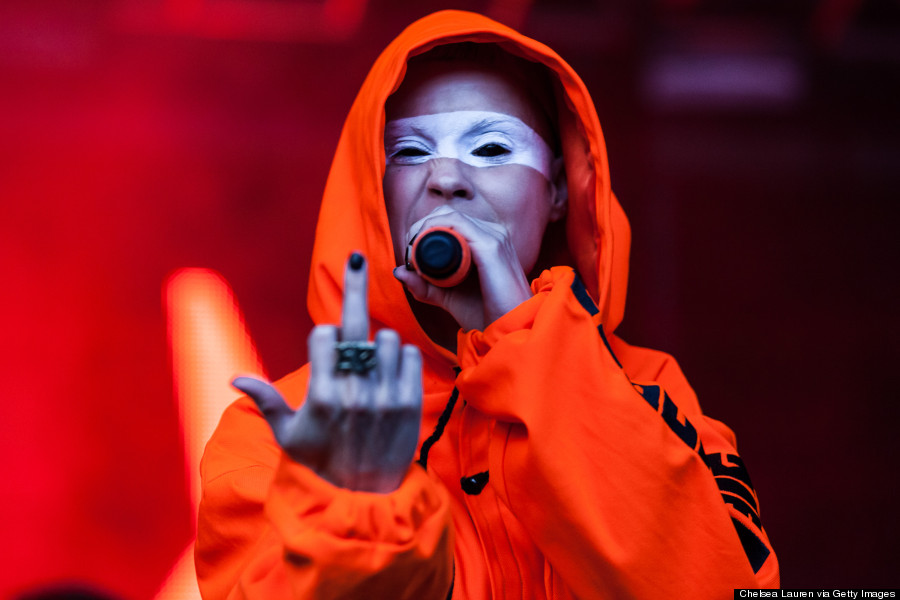 10. Death Grips. The maniacs.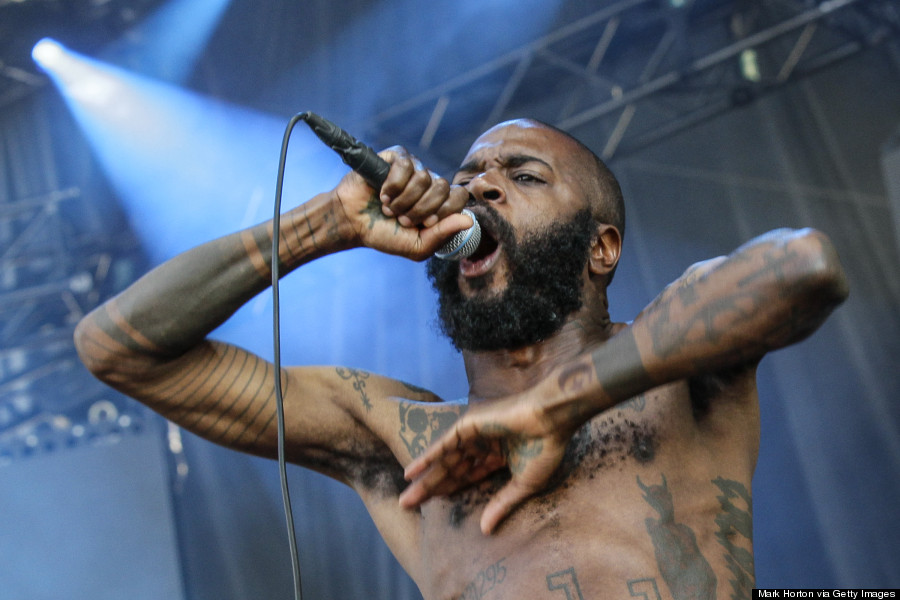 Who'd we miss? Let us know your favorites in the comments.