Many African-American actresses in Hollywood have spoken out about the entertainment industry's discrimination against women with darker skin, the lack of roles for black women in general, the hotly debated controversy over skin lightening and the standards of beauty that impact women and girls of all ages. These women of color have encountered clear prejudice both personally and professionally, but those with darker skin aren't the only ones facing discrimination -- especially in the high-profile movie business.
In the new documentary "Light Girls," light-skinned African-American women open up about their experiences with colorism, the discrimination against those with darker skin, often from those of the same race. (Iyanla Vanzant explains the roots of colorism here.) "Light Girls" is the sequel to the "Dark Girls" documentary that premiered on OWN in 2013.
The stories in "Light Girls" expose both the advantages and disadvantages these women face every day, to which no one -- not even the most successful among them -- is immune.
"I see a lot of lighter women deal with colorism, especially in our industry," says Hollywood writer, producer and industry veteran Chris Spencer. "They'll have an audition and then they don't get the part. A lot of time -- whether it is [true] or not, I'm not sure -- they'll say... 'I didn't get it because they wanted to go with someone who looked blacker.'"
Looking darker or lighter is something that many actresses worry about, even when they've gotten the job. Raven-Symoné, a light-skinned actress who starred in "That's So Raven," specifically recalls trying to appear darker during her series.
"When I had my own show, I used to tan three or four times a week in a tanning bed to get darker," she says. "I did."
Raven's skin tone ended up changing enough that it actually began having an impact on the show's production.
"It's funny, one of the lighting guys came up -- I love him to death; I love him, oh my goodness -- he goes, 'Raven, I need you to stop tanning. You're getting too dark, and we have to re-light the whole entire show,'" Raven recalls. "I was like, 'Sorry. I was just trying to be pretty.'"
As a producer, Ralph Farquhar admits that colorism is indeed a reality when it comes to casting for certain roles in primetime television.
"A lot of times, we might be in situations where we want to make sure we cast a dark-skinned girl. So, we're passing up the light-skinned sisters because, you know, we don't want to be accused of doing that," Farquhar explains. "You might have a very talented actress who's being overlooked because of her complexion."
Actress Erica Hubbard knows firsthand what it's like to have complexion play such a big part in landing a role.
"I remember going in for this one production. It was 'Akeelah and the Bee.' I wanted to play the daughter to Angela Bassett and the sister to Keke Palmer," Hubbard says. "So, I was looking at their complexion because all this time, people -- my agents, my managers, people in the industry – [would say], 'Oh, you're light-skinned.'... That's just in your head when you're auditioning. It shouldn't be."
Hubbard was so concerned about having the right color skin for the part that she, like Raven, turned to tanning.
"It was such a focus for me that I tanned myself," she says.
"Light Girls" airs Monday, Jan. 19, at 9 p.m. ET on OWN.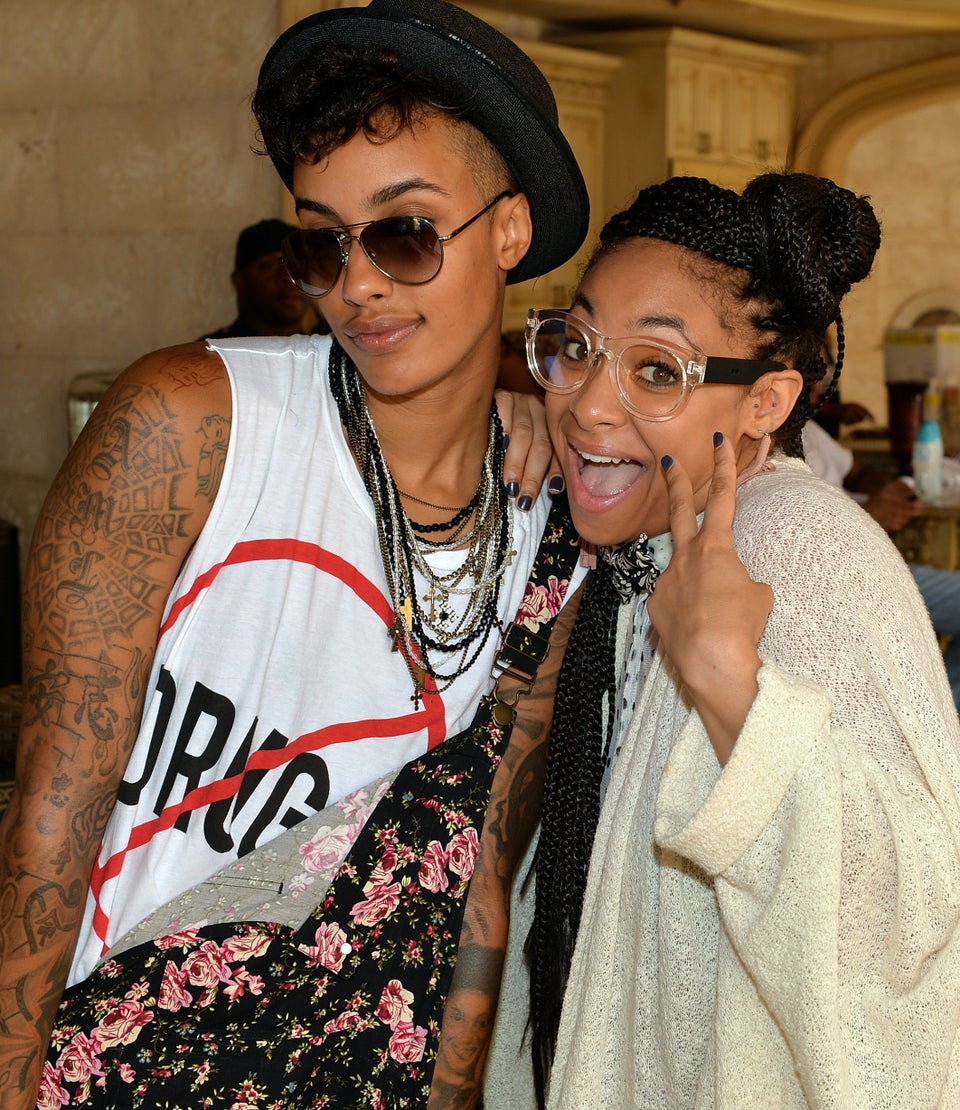 Raven-Symoné
Popular in the Community