The 2015 Awards Season is already upon us and the question on everyone's mind is "What will they be wearing?"
Joan Rivers was the first to pose that question on the red carpet, and no doubt made numerous celebrities hire a stylist to make sure they didn't fall on her "Worst Dressed" list.
So what fashion trends will be the hot red carpet ticket this year? I reached out to celebrity fashion affiliate, Denise Weaver to get the 4-1-1.
Weaver knows all about what's trending. She's a contributor for multiple lifestyle and fashion platforms on television shows and networks such as Extra TV, BBC, and E! News. Her LA firm, Pistol & Stamen has worked with numerous celebrities to ensure they are "red carpet ready" for awards presentations, film premiers and more. She has worked her magic on celebrities such as Rachel McAdams, Miranda Kerr, Allison Janney, Tina Fey, Amy Robach and Miranda Lambert just to name a few.
The question everyone wants to know: What will they be wearing this year?
Award season always creates a drama of its own when it comes to fashion. Whether styling on their own, or using a personal stylist, most seem to get it right. Award season is fun and it's a great opportunity for these women to show off their personal style, but if taken too seriously, it can be a real bore. I say, enjoy the moment and have fun! It's always much more interesting to see personal style reflected in their finals looks. Carbon copy looks from fashion week are so predictable (and zzzzzz). They just need to be prepared. They want to be lauded not shredded in the press.
This year the red carpet will surely offer some impactful impressions... ethereal, fairy tale-like gowns with subtle floral touches, figure-flattering strapless and body contouring silhouettes that will emphasis the months of pre-award season workouts and cleansings. Also, metallic designs, black and white, and bold, fiery hues that will elevate presence on the red carpet. Color of the year, marsala (a wine-hued color) could play a role, but that would be a little too obvious (and again, zzzzzz). Colorful baubles as well and dainty jewelry designs will accent these styles for true red carpet take away moments.

You always know the best ways to get great looks for less. Any tips you can share for getting a red carpet look on a budget?
There are some great affordable brands that offer some gorgeous looks. To ensure you have the perfect fit, tailoring is key. A little snip and sew can go a long way. If you are going for an embellished look, be sure to keep the bling to a minimum if you are not used to wearing this type of style, or it will end up wearing you. You want to look like you stepped off the runway, not off of a Las Vegas performance stage. If you're feeling a little nervous, go with a classic style in a solid, dark color to keep things drama free. When it comes to the overall look, you always want to have one main focus visually for a nice flow. Don't have a bunch of bells and whistles.
If you have great shoulders and arms, go strapless. A fantastic toned back? Go backless. Wearing flattering silhouettes and colors that compliment your natural assets are always best.
Shoes and accessories should work with your look, not against it. Matchy-matchy is okay if you have a few different textures going on.
Overall, I say wear what makes you feel pretty (and comfortable). The priority is to have a fun time, not stress about how you look in your dress. So take the time beforehand to ensure all works for you. As long as you feel beautiful and confident when you step out the door, you'll have a great time.

Who would you love to dress but haven't yet?
There are a few ladies that I would love to work with. Michelle Obama embodies the modern woman - approachable, intelligent, driven and stylish. She also seems to be very open to trying new looks. She is a cool woman with a great sense of style.
Cameron Diaz would be awesome because her sassy energy and sense of humor seems to carry over into her wardrobe. She is a fun California girl and I love her.
It would be great to introduce Katherine Heigl to some brands and try some different silhouettes on her. She has an awesome physique and could wear multiple types of looks if she was open to it.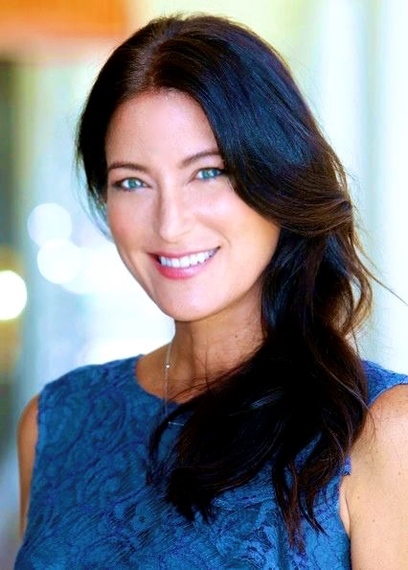 Denise Weaver Photo Courtesy: David Buchan/Getty Images
Follow Denise Weavers sense of style on Instagram or Twitter @PistolandStamen
Calling all HuffPost superfans!
Sign up for membership to become a founding member and help shape HuffPost's next chapter