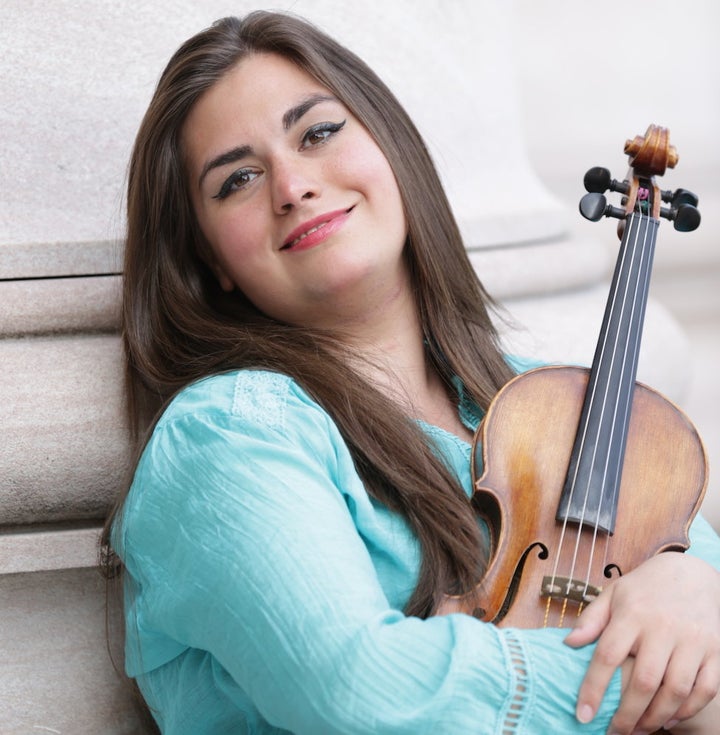 Against a backdrop of warfare, with mortars firing bombs and civilians under siege, Mariela Shaker left Syria in 2013 with her beloved violin. She set off to the U.S. to study music, carrying with her what has become a literal instrument for peace.
Throughout her journey, officials were convinced her violin case was a gun. At many of the 70 checkpoints she had to stop at from Aleppo to Beirut -- before flying to the U.S. -- her case and other belongings were searched by guards.
"They believed musicians were infidels," she told The Huffington Post.
Shaker, now 25, made it to the U.S. along with her violin, and is now pursuing a master's degree at DePaul University in Chicago. She hopes to one day be an ambassador for Syria and bring music education programs back to her home.
Shaker said she believes music is one of the most powerful ways to connect people from different and often dissenting backgrounds.
""When I perform Jewish music for Islamic communities and I'm Christian, it's something that unites us together.""
"When I perform Jewish music for Islamic communities and I'm Christian, it's something that unites us together," she said.
Shaker, who has been granted asylum, initially came to the U.S. on a student visa to study music at Monmouth College in Illinois.
That was two years after the protests broke out across Syria against President Bashar al-Assad, who then retaliated with military violence. The unrest, which began five years ago, has amounted to 4.8 million refugees fleeing Syria.
During the beginning of the conflict when Shaker still lived in Aleppo, her family didn't have consistent electricity and power. She was set on making it out of Syria, so she initially applied for scholarships and grants by hopping around to different Internet cafés, relying on their short-lived backup generators.
She'd spend seven hours a day researching, eventually connecting with individuals who wanted to help sponsor her and help her get to the U.S.
"I didn't have much hope of ever leaving," she said.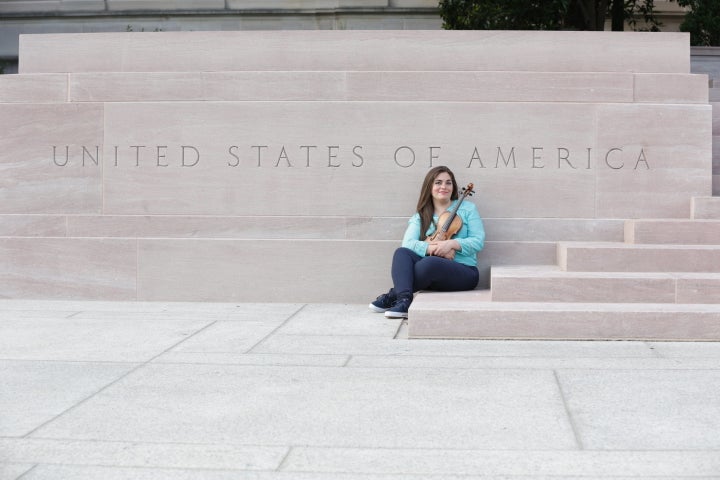 Her 27-year-old brother was also able to flee, crossing the Mediterranean and making it to a refugee camp in the Netherlands. Shaker said his journey was harrowing, as rough seas almost sank his poorly crafted boat. Still, she said she knows he made the right choice.
"My mom wouldn't have let him go unless she thought the sea was safer than Syria," she told HuffPost.
Shaker keeps in touch with her support system back home, calling her parents every day. Her dad reports that they still don't have basics like running water, saying they have to fill water containers from wells.
She said the conditions remain the same as when she lived in constant fear in Aleppo.
"Our home had been attacked randomly. We decided not to even fix windows or doors because there was constant throwing of mortars and missiles," Shaker said. "A lot of my friends were killed. You don't know when it's going to come."
She said she misses home and has mixed emotions about having left -- but that's she's just grateful to have found an opportunity.
"It's more emotional than a feeling of guilt," she said. "It's not what I'd hoped for. I wanted to come to the U.S., but not with the situation of war back home."
Shaker has performed at the Kennedy Center in Washington, D.C., and spoken at the White House. She said her experience has transformed both her life and her craft, further crystallizing her goal to be an advocate for peace.
"With what I've gone through, music now goes far beyond playing violin. I'm telling a story trying to make people believe in music and humanity," she said. "Through music, I just want to persuade people there are good things in life."
As the refugee crisis persists, a large need for donations remains, Jennifer Patterson, a spokesperson for USA for UNHCR, told HuffPost. She describes below how donations will be used. Donate through the widget below and learn more here.
$30 can help provide thermal blankets for three refugees to keep warm.
$30 a month can help provide secondary education for a Syrian refugee girl.
$45 can help provide a solar lamp to a refugee on arrival in Europe.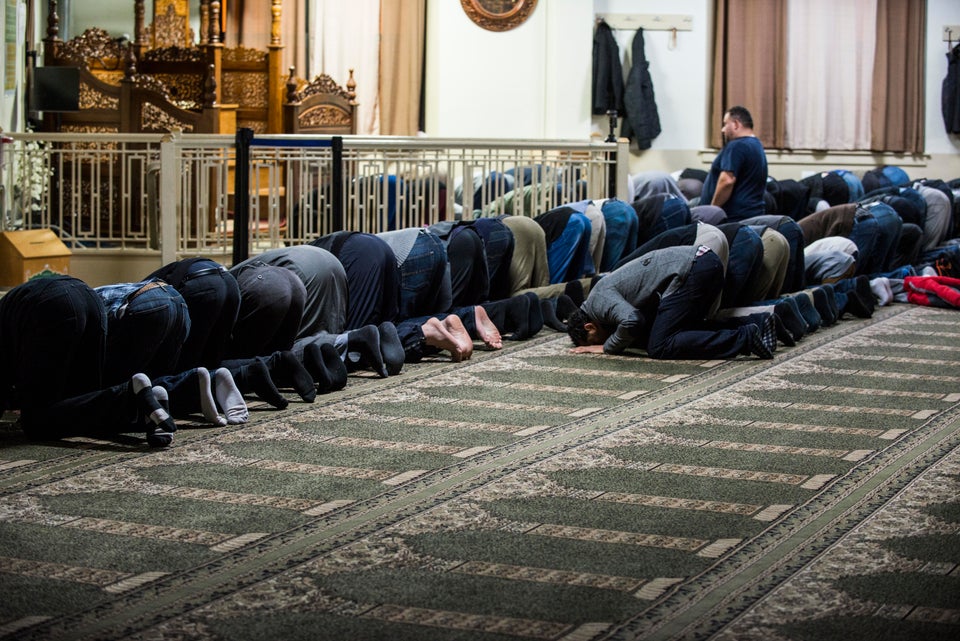 Syrian Refugees Resettled in New Jersey Meet For The First Time