 Sometimes the free shoulder massage after a $10 manicure just doesn't cut it. Or maybe you've had a stressful week or it has been a fall full of work commitments and long hours rather than Oktoberfest brews and pumpkin picking. Regardless, it is time to relax before the holiday season seriously goes into full swing.
From a luxurious Catskills resort that earned Travel + Leisure's top marks to authentic Russian baths in Sea Gate, Brooklyn, you can enjoy being pampered at any price.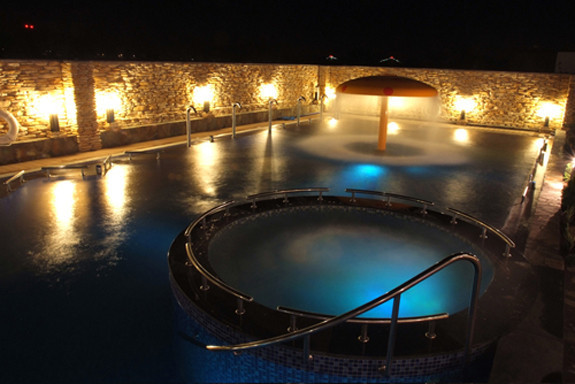 Mermaid Spa
Journey to Sea Gate, Brooklyn for an authentic Russian "banya" experience. The Mermaid spa has three large Russian steam rooms, a dry sauna, Turkish bath, pools fed with chopped ice, jacuzzi's and a range of massages. The most authentic massage is done with a venik or bundle of birch or oak twigs. After a day of relaxing, there is also a Russian restaurant with salads, hot and cold appetizers and hearty main dishes like gulash. Admission: $30 Spa treatments are an additional fee.
How To Get There:
It is quite a trek to Mermaid Spa, so it almost feels like you are going somewhere exotic! Sort of. But the best way to get there by public transportation is to take the D, F, N or Q to the last stop (Coney Island/Stillwell). From there catch the B36 or B74 bus and take it to the Sea Gate stop. For those of you with a car, there is also free parking.
3701-3709 Mermaid Avenue, near West 37th Street, Brooklyn, NY; (347) 462-2166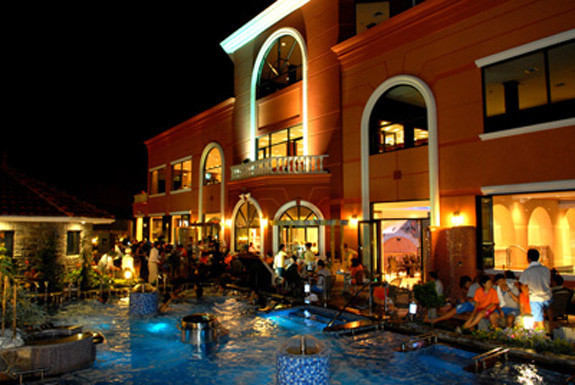 Spa Castle
You will feel as though you have entered another world when you visit Spa Castle in College Point, Queens. From the filtered oxygen in the air to the "magic" watch you are given when you arrive to use as a key for your locker(s), Spa Castle is a totally foreign experience. After changing into your uniform(peach colored for women and gray for men), you can explore the five-story spa, food court, bar and multiple pools. There are a plethora of traditional Korean spa treatments as well as couples massages and body scrubs. Admission is $35 per day for adults on weekdays and $45 on weekends but it can get busy, so unless you are a fan of hoards of small children sans shoes eating kimchi while you relax in the jacuzzi, we suggest planning a trip on a weekday.
How To Get There:
Take the 7 train to the last stop (Flushing, Main Street) and then walk to the Spa Castle shuttle bus (check the website for details and times).
131-10 11th Avenue, College Point, NY; (718) 939-6300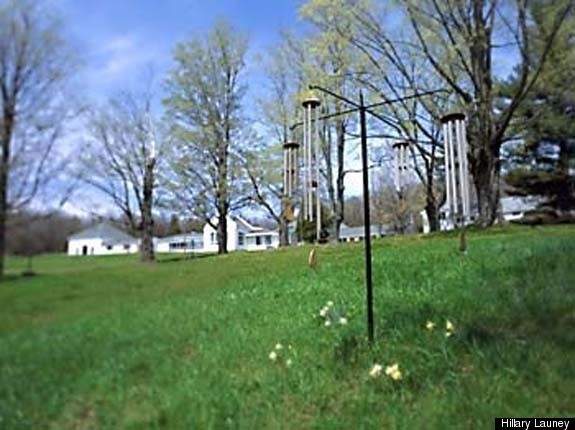 The New Age Health Spa
If you are looking for more of a weekend getaway, visit the serene New Age Health Spa located on 280 acres in the Catskills. The property looks like a charming B&B but includes a serious fitness complex, outdoor and indoor heated swimming pools, yoga and meditation center, steam and sauna rooms and over five miles of walking trails. An all-inclusive spa, staying at New Age means having a comfortable guest room, three spa meals and unlimited participation in activities like guided meditation and aquarobics. They have a large spa where they offer treatments like "Native Sun Purification" that purifies your hair and scalp using traditional herbs and oils and "Detoxifying Mud Wraps" for an additional cost (they range roughly from $100 to $125). You can purchase day and overnight packages, and they have a bunch of great promotions currently going on that will bring down your overall price. Daily Admission: $125 and nightly the cost can range between $200 to $450.
How To Get There:
Located about two hours outside of Manhattan, we recommend getting there by car.
7491 Route 55, Neversink, NY; (800) 682-4348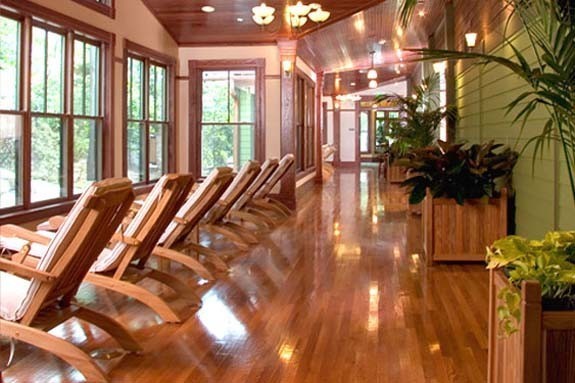 Mohonk Mountain House
If money is no concern and pure bliss is what you seek, then The Spa at Mohonk Mountain House is the solution. The resort itself is stunning. It was built in 1869 and it is still family owned. They offer "theme weekends" like yoga retreats or ballroom dancing, activities like carriage rides, snowshoeing and rock climbing, and included in your accommodations are three meals plus afternoon tea and cookies. The spa, however, is really the star. There are 16 treatment rooms, an outdoor heated mineral pool, indoor heated pool, a solarium with stone fireplace and a men's and women's veranda for relaxing or napping. Spa treatments cost extra but are worth it for their unusual techniques, aromatherapy and body oils made from "Mohonk Red" Witch Hazel grown on the property. Room rates range from single occupancy to large suites and can cost anywhere from $320 to $2500 a night.
How To Get There:
Only 90 minutes outside of Manhattan, the Mountain House can be reached by bus, train or car. If you are taking the train take either the Metro North or the Amtrak to the Poughkeepsie Train Station and then arrange for a taxi to the resort.
1000 Mountain Rest Road, New Paltz, NY; (800) 772-6646
Popular in the Community