Faith-based organizations that help refugees resettle in the United States are expressing dismay about the watered-down version of President /www.huffingtonpost.com/topic/donald-trump"}}" data-beacon-parsed="true">Donald Trump's travel ban that the Supreme Court unblocked on Monday.
Leaders at resettlement agencies such as World Relief, Church World Service, HIAS, and the Catholic church's Migration and Refugee Services, spoke out on Monday against any measures that prevent vulnerable and vetted refugees from entering the country. This includes those refugees who don't have established connections to the United States ― the group that the Supreme Court agreed should be temporarily barred by Trump's executive order on immigration. 
In a statement, Church World Service, a Christian resettlement organization, said that enabling any variation of Trump's travel ban is an "imprudent, devastating blow to our fundamental values of justice and humanity."
"We will continue to use all measures at our disposal to fully rescind this un-American ban and urge our elected officials to exercise political courage in the face of this legal and humanitarian setback," the organization stated.
In the Supreme Court's version of the order, people from the six countries affected by the ban ― Iran, Libya, Somalia, Sudan, Syria and Yemen ―who have a "bona fide" relationship with a person or entity in the United States would be allowed to enter the country. That includes people with a "close familial relationship," students admitted to an American university, employees who have accepted an offer from an American company, or lecturers invited to the U.S. by an organization.
These same rules apply to refugees from around the world seeking to come to the United States. Refugees who have already established some connection to the United States may still enter the country, and those who don't have this relationship may be blocked. About four out of 10 refugees entering the U.S. typically don't have family ties, according estimates obtained by the New York Times.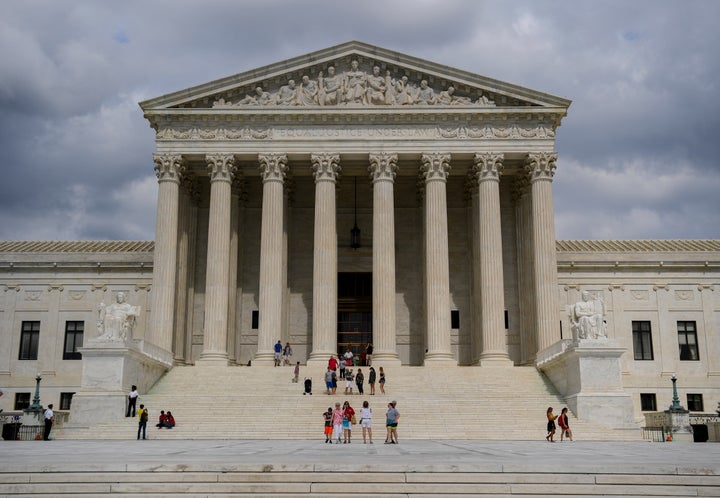 The news about the Supreme Court's announcement has caused concern among religious resettlement agencies, who play an important role in helping refugees adjust to life in America. Six of the nine federally funded domestic resettlement agencies are faith-based groups.
These organizations have many lingering questions about how the government will interpret what exactly qualifies as a "bona fide" relationship with a United States entity. 
The United States Conference of Catholic Bishops's Migration and Refugee Services claims to help resettle approximately 30 percent of the refugees that arrive in the U.S. each year.  Ashley Feasley, the USCCB/MRS's  director of policy, told HuffPost that her organization is immediately concerned about the well-being of refugee families who are arriving in the short-term or who are already scheduled to travel to the U.S.
"We note deep concern for certain groups like unaccompanied refugee children and those individuals facing religious persecution who may not be able to access protection in the United States at this time due to the decision," Feasley told HuffPost in an email. "These people are truly the most vulnerable and need protection ― regardless of whether they have relationships in the United States. They are fleeing persecution and have been determined to be eligible for refugee protection."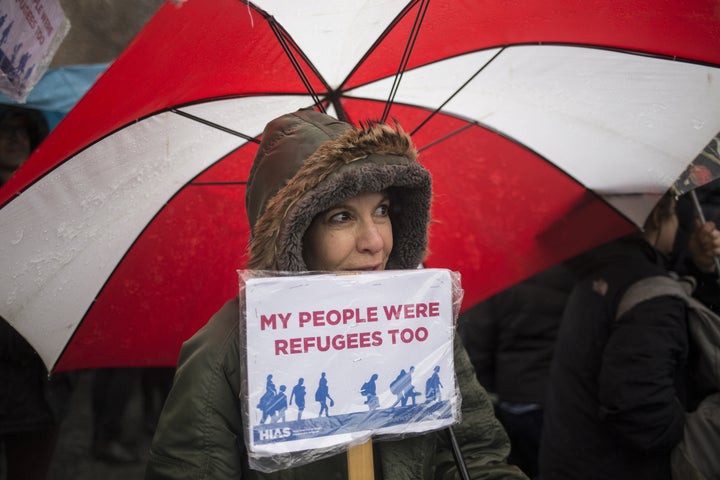 The group noted that many of the refugees selected by the U.S. government for resettlement already have family members in the country. HIAS also claimed refugees who don't have a family relationship may still qualify for entry ― since they have a connection to U.S.-based resettlement organizations who begin working with refugees long before they arrive in the country.
The group asserted that the two-year long vetting process refugees undergo with the U.S. government could count as an established connection to a U.S. entity. 
HIAS said it plans to monitor how the government applies the Supreme Court's announcement, and is ready to challenge the government in court if needed.
"We are pleased that those with family and other ties to the United States, including refugees fleeing violence and persecution, will not be subject to the arbitrary exclusion of the Executive Order," HIAS President and CEO Mark Hetfield said in a statement. "The Fourth and Ninth Circuit courts recognized that neither the Constitution nor the laws of this country permit the President to exercise such potentially harmful authority without evidence to justify preventing refugees from finding safety and freedom here. We have confidence that, in the fall, the Supreme Court will recognize the same."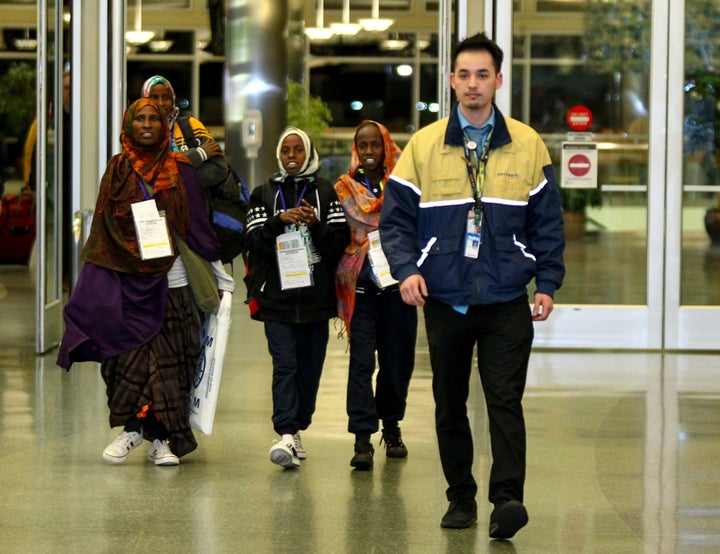 In a statement, World Relief, a Christian organization that helps resettle refugees in the U.S., said that it is still evaluating the impact this announcement will have on its program. Nevertheless, World Relief leaders continue to believe that the United States should allow vulnerable people to be resettled in the country ― "including, but not limited to, those with family relationships."
"As an organization that has resettled refugees for over 35 years, we remain unrelenting in our commitment to refugees and our conviction that refugees have made—and will continue to make—an invaluable contribution to American life," Scott Arbeiter, World Relief's president, said in a statement. "We are hopeful that upon the Supreme Court's full review this fall, the court will rule in favor of continuing the refugee resettlement program in full, and in so doing, reinforce this traditional American value."
The Reverend Canon E. Mark Stevenson, director of Episcopal Migration Ministries, said that his organization is awaiting an official "sorting" of how Monday's announcement will be implemented practically. 
Stevenson challenged one particular phrase in the Supreme Court's announcement ― the claim that temporarily excluding people without close family or professional ties "does not burden any American party."
"While that may or may not be true from a legal standpoint, it most certainly is not true from where this American, this Christian, sits and reflects," Stevenson told HuffPost. "I feel the burden tremendously, as our country says to those who are 'other' that their suffering is less important than is mine. That seems to me to be decidedly un-Christ-like."
"Even if the government ultimately decides that we 'may' discriminate against a person, the question for me is, 'Should we?'" Stevenson asked.
Calling all HuffPost superfans!
Sign up for membership to become a founding member and help shape HuffPost's next chapter
BEFORE YOU GO
PHOTO GALLERY
Ramadan Refugee Camps 2017