More than 100 people in Dearborn Heights, Mich., demonstrated outside the police station Thursday night, saying they hoped to pressure authorities to arrest a homeowner who shot 19-year-old Renisha McBride to death on his front porch after she'd been in a car crash.
"We need transparency in this case," Dream Hampton, an organizer of the demonstration who is a writer and filmmaker in neighboring Detroit, told The Huffington Post before the gathering. "I was just outraged by this story, I really was. I asked some friends to meet me at the police department to demand some justice."
The Detroit branch of the NAACP joined the call for justice. "This shooting must be investigated at every level," the group said in a statement.
McBride's family members have said they believe the young woman's cell phone battery died after the car crash early Saturday and she was seeking help from the homeowner, who police have not identified.
The Detroit Free Press reported Thursday that the homeowner told police that he thought the young woman was trying to rob him and that he accidentally discharged his shotgun. Police said McBride was shot in the face.
"This man's claiming -– believed the girl was breaking into the home," Lt. James Serwatowski told the newspaper. "And he's also saying the gun discharged accidentally."
Some, including McBride's aunt, have called attention to the possible racial implications of the shooting.
"He shot her in the head ... for what? For knocking on his door," Bernita Spinks told the Detroit News. "If he felt scared or threatened, he should have called 911. ... She went looking for help and now she's dead."

"I think that this is racism no matter who does or doesn't frame it this way," Hampton said. "That's what [we're taught]: Black bodies ... even at their most vulnerable, even when they are coming to you for help, even when they're female, they are a possible danger."
She added: "The only victim in this case is Renisha McBride. She needed help, she was a human being in stress and her face was blown off on this man's porch."
The Wayne County Prosecutor's Office said in a statement Thursday that it received a police request for a warrant in the case a day earlier.
"We have asked that further investigation be conducted by the police in this case," the statement said. "We will not be able to make a charging decision until the requested work has been completed. Ms. McBride's parents have been informed of our position."
"I'll confirm that she was in an accident in Detroit and that she left the accident scene, and then some hours transpired," Serwatowski told the paper.
Hampton said questions about McBride's whereabouts between the time of the crash and when she was shot on the Dearborn Heights porch are a subtle form of victim-blaming.
"This is what happens, again and again," Hampton said, invoking the killing of unarmed Florida teenager Trayvon Martin last year. "It's kind of textbook. We're able to break it down in the public media, when it came to Trayvon, the criminalization of the victim, of the corpse. Look, he got a C, look, he was a teenager who smoked pot, he had a sugar problem, he liked Skittles. … It becomes the criminalization of the corpse. … The police are supposed to be advocating for victims."
McBride was a recent graduate of Southfield High School and had a job at Ford Motor Co., according to the Detroit News. Her funeral is scheduled for 11 a.m. Friday at House of Prayer and Praise, 16520 Wyoming, Detroit.
Michigan has a version of a "stand your ground" law, which allows individuals to use deadly force without first retreating if they believe it's necessary to prevent imminent harm or death. Some activists and legislators have called for the law to be changed.
Before You Go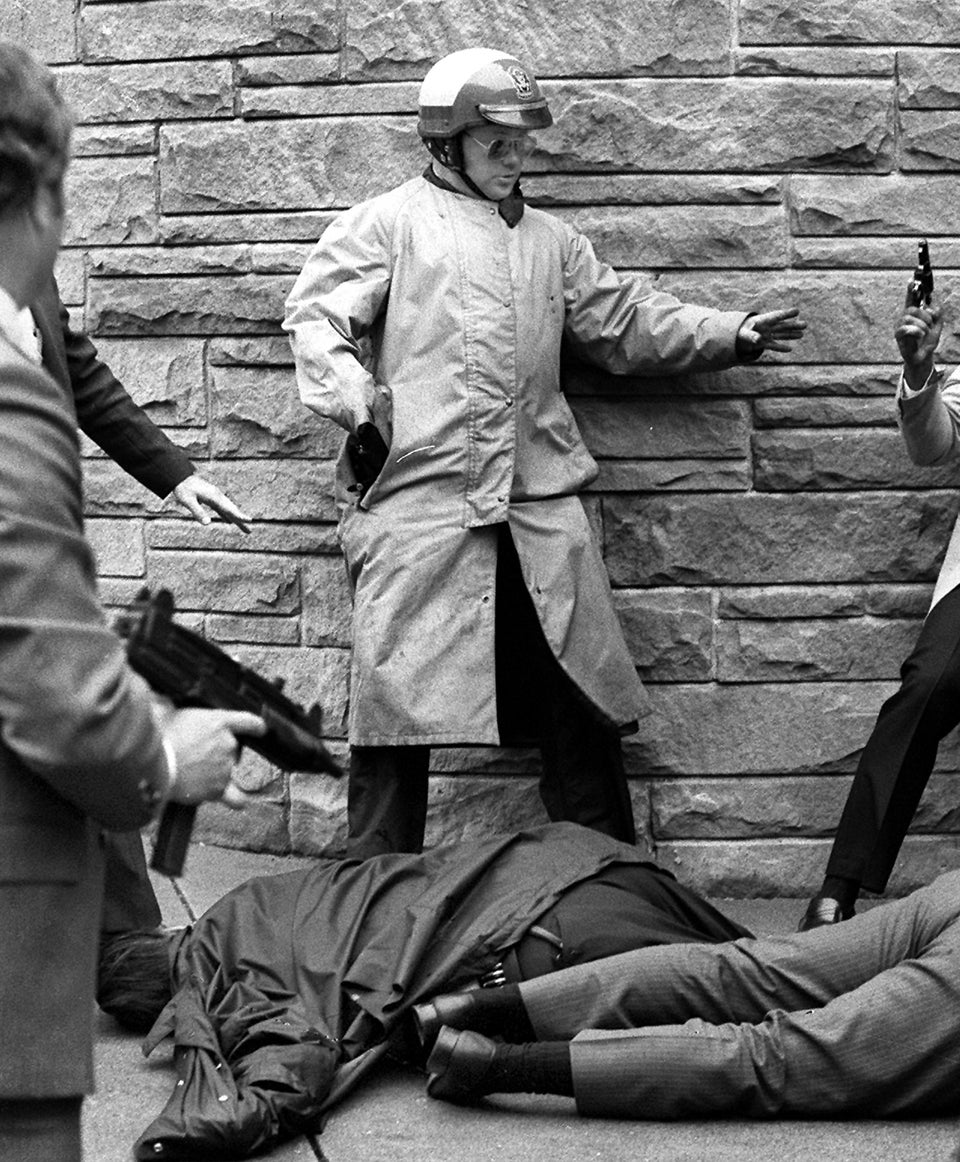 Pivotal Moments In The Federal Gun Control Debate
Popular in the Community