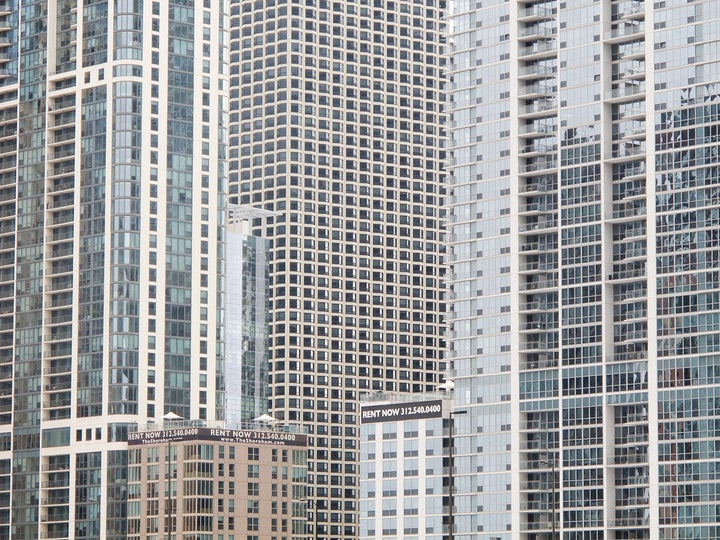 As Chicago's real estate market continues to turn away from condominiums and toward apartments, demand for (and, therefore, the price of) apartments in the city's downtown area has surpassed its pre-recession boom.

As Crain's reports, based on new data released Monday by Appraisal Research Counselors, the average net rent at high-end ("Class A") apartment buildings downtown hit $2.43 per square foot in this year's second quarter -- an increase of 6.1 percent over the first quarter and 9.5 percent over the previous year.
The previous peak in net rent -- $2.35 per square foot in the third quarter of 2007 -- was also toppled by the consultants' latest finding.
And prices are expected to head even higher since demand for premium downtown rental real estate also has been on the rise, the Chicago Tribune reports. By the end of June, 5,600 more renters were living in the city's downtown area than was the case three years earlier. Construction is now underway on five projects (offering just over 1,700 new units) to attempt to satisfy additional demand.
Rent increases are not only impacting fancy downtown dwellings, too, the Tribune notes. So-deemed "Class B" apartment buildings downtown have also seen rent increases, while a survey of suburban Chicagoan apartments revealed rents have increased an average of 5.2 percent over last year.
The new findings mesh with new data on average neighborhood rental prices released earlier this month by Domu, a Chicago-based apartment-finding service. The service identified downtown or downtown-adjacent neighborhoods including River North, Gold Coast, the Loop, West Loop and South Loop. When it comes to spaces as large as a three-bedroom apartment, the average rental price in the Gold Coast (just over $6,300 a month) is almost four-and-a-half times higher than the cost for a similarly sized apartment in Logan Square (approximately $1,340). Logan Square, incidentally, was recently pegged by Vogue as "a happening 'hood … that's evolving this very minute" as part of their "Destination of the Month" feature on the Windy City.
REAL LIFE. REAL NEWS. REAL VOICES.
Help us tell more of the stories that matter from voices that too often remain unheard.