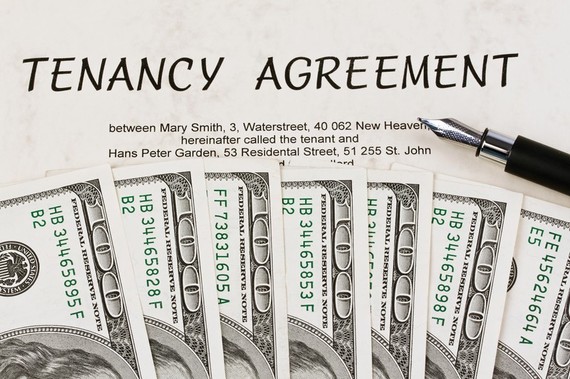 Rental property investors monitor markets for supply and demand characteristics and what tenants are willing and able to pay in rent. Since the market crash that began in 2007, renting has become a way of life for millions who would have been buyers in the past. Increased demand has resulted in rising rents almost across the board. However, there are areas where rents are much higher as a percentage of income, and where tenants have more difficulty in affording the rental home they want.
Articles this week looking at rental markets from both sides show why predicting supply versus demand can be tricky. While investors are always searching for opportunities to increase their return on invested cash, the average tenant is usually just trying to find a place they like at a price they can afford, and it must be where they need to be for employment.
Rents from the Investor Perspective
Axiometrics, a company that tracks apartment demand and rents nationally, published the results of a study and predictions for rent growth from 2015 through 2020. The study covered 54 markets where they track cumulative job growth and cumulative apartment revenue growth. Not surprisingly, in areas where job growth is strong, rents are rising as well in most cases. This is particularly evident in California markets where younger people are migrating for higher paying jobs in technology and health sectors.
There is also migration to inland markets like Texas, Nevada, Utah and Arizona. Those areas are recovering nicely from the crash, especially Arizona and Nevada, two states hit very hard in that market correction. Job growth is good and workers moving in are contributing to a healthy rental market for landlords.
Rents from the Recently Graduated Job Seeker's Perspective
School is letting out, and graduates are entering the job market during a not-so-wonderful economy. Some will be unemployed for a while, others underemployed, and some will get that job they anticipated with and end to their schooling and a degree. Trulia.com maintains a graduate rental affordability index, and they've reported recent numbers.
In this study, rents are considered affordable if the total of payments for rent and insurance are less than 31% of the median income for recent graduates in an area. They track these numbers for the 25 largest markets around the country. Trulia cites an Atlanta, GA example for tough times for affordability. The median recent graduate income in the area is $25,571/year. With this income, at 31% the graduate can only afford a total rent payment of $661/month. For this market, only 8.7% of rental homes are in this price range.
This study points out that graduates seeking more affordable rents should move inland, away from the coasts. Midwest and Southern states provide the greatest affordability. However, even in these areas only 15% or less of all units available are below the 31% affordability threshold. This situation drives the "roommate" trend, with rentals that are considered desirable requiring two or more people sharing the rent.
Even with some higher tech wages, heading west can result in severe sticker shock. Less than 1% of all rental units in west coast states meet the affordability threshold. In Portland, OR, it's a tiny 0.1%.
We have landlords celebrating higher rents and ROI while new graduates are struggling to get their careers going and pay back student debt with ever-increasing housing costs. Roommates are the norm, and landlords with multiple bedrooms and baths are grabbing a chunk of this group. It's anybody's guess if this divergence will continue to grow and how it will impact both sides of the rental unit deal.